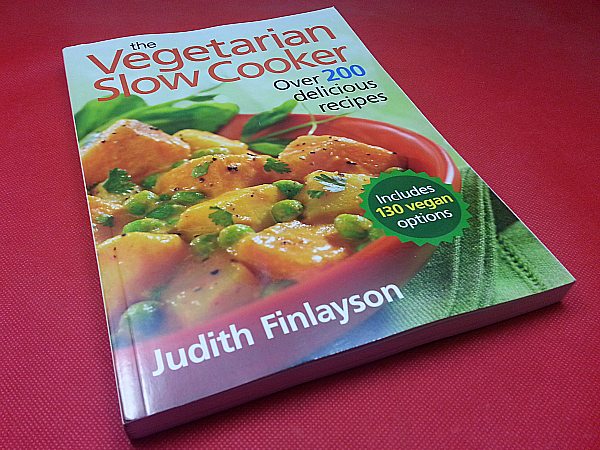 Are you a slow cooker fan? I've just gotten hooked on mine in the last couple of years. Originally, I thought I'd be using it mostly in the Winter to make soups and stews to enjoy when the weather is cold. Then, I realized how handy it is when the weather is warm. I can prepare dinner in my Crock Pot without heating up the whole kitchen the way the oven does.
The Vegetarian Slow Cooker recipe book is an updated version of 125 Best Vegetarian Slow Cooker Recipes. The latest edition has beautiful color photographs and 100 new recipes. Instructions are straight forward and the book can be used by experienced slow cookers and even people who don't generally cook at all.
Weather you are a strict vegetarian or vegan, or if you're just cutting back on meat, there are lots of great meal ideas in The Vegetarian Slow Cooker.
The Vegetarian Slow Cooker:
Over 200 Delicious Recipes
by Judith Finlayson
isbn 9780778802396
Pub. date 3/20/15
Description: "Using a slow cooker, even the most time-pressed person can arrive home to a ready-to-eat and delicious home-cooked meal. The Vegetarian Slow Cooker includes updated recipes for standard and traditional vegetarian dishes. Classic meat dishes have been recreated in vegetarian versions, with vegan-friendly recipes clearly identified."
Here are some of the recipes you'll find in the cookbook:
Vegetable Gumbo
Leek Risotto
Double Chocolate Mousse Cake
Spinach and Tomato Quiche
CONNECT – You can like Robert Rose Books on Facebook and follow them on Twitter
Enter daily through the Rafflecopter form below: