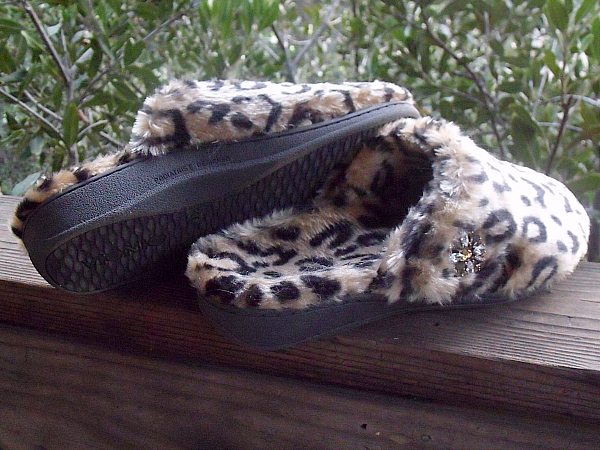 Ahh… it's so nice to slide my feet into plush slippers on a cool morning.
Unfortunately, with most slippers, plushness is just about all they have going for them. There is no support and they aren't made well enough for a trip outside to pick up the paper, let the dog out or walk the kids to the bus stop.
When I heard that Vionic was making slippers, I knew these would not be ordinary at all.
They have arch support!!!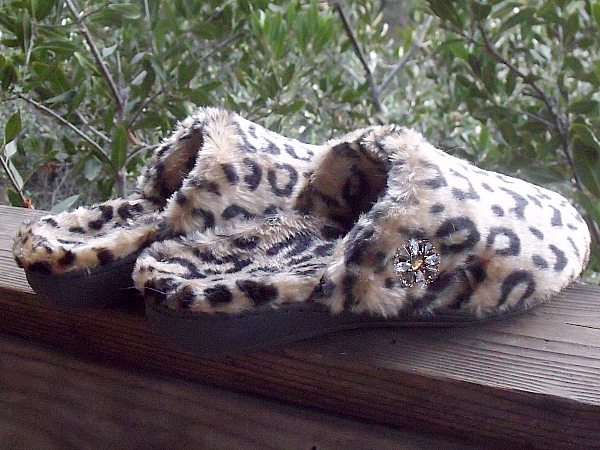 Like other Vionic shoes, sandals and boots, the Gemma Luxe Slipper has Orthaheel Technology. The podiatrist designed footbed gives me support and cushion right where I need it.
My arches are high – not high enough that I see a podiatrist, but high enough that my body is not happy when I wear footwear without arch support. The arch of the slipper fits my foot perfectly and gives me much needed support.
I found the slippers to fit true to size. I'm a size 9 medium and the 9's fit perfectly. There is a velcro tab on each slipper that can be adjusted, if necessary.
The Gemma Luxe Slippers are available in a variety of solid colors and prints. Each one has a sparkly jewel accent on the velcro tab.
The slippers feel great when I first put them on, when I'm walking around and when I'm standing for an extended time doing dishes or preparing meals in the kitchen. They are also cute enough for those times when I do end up wearing them outside around the house or for a quick errand.