Click HERE to download the four page pdf article to print or save for later.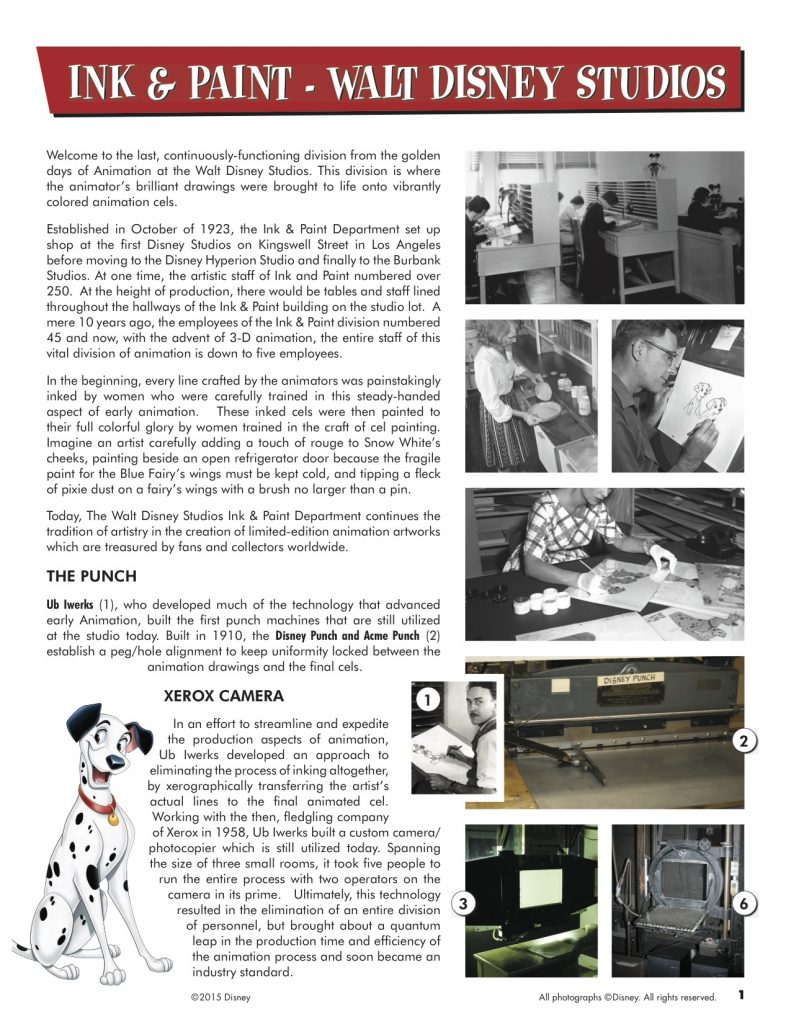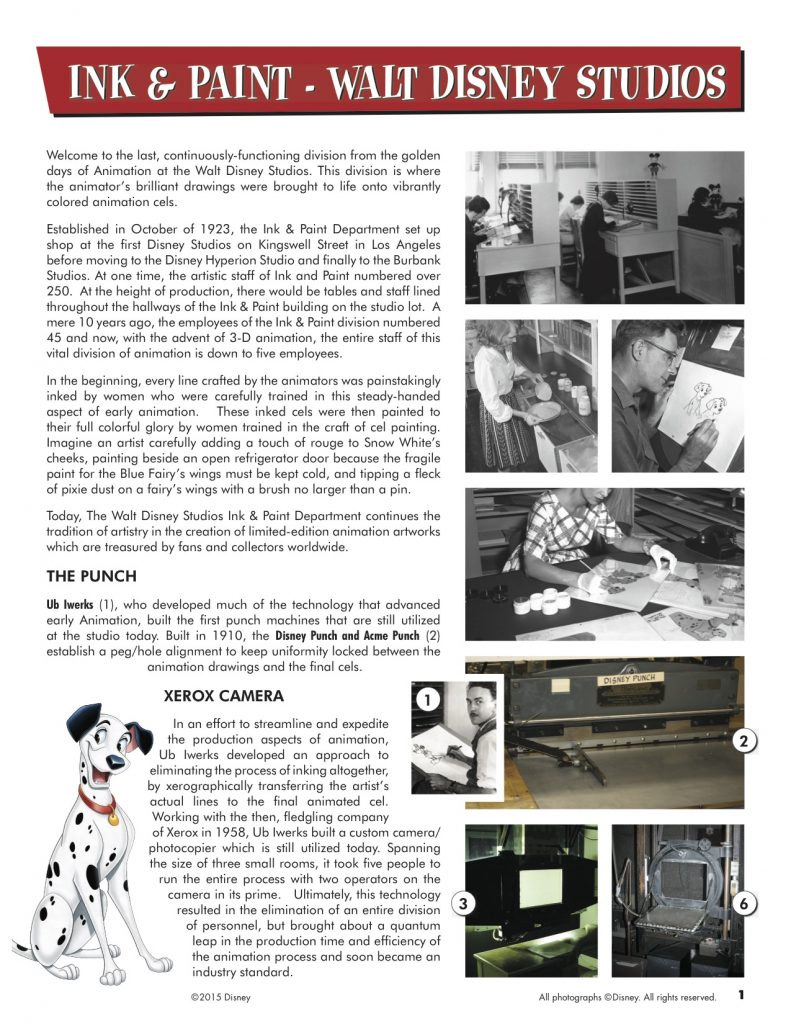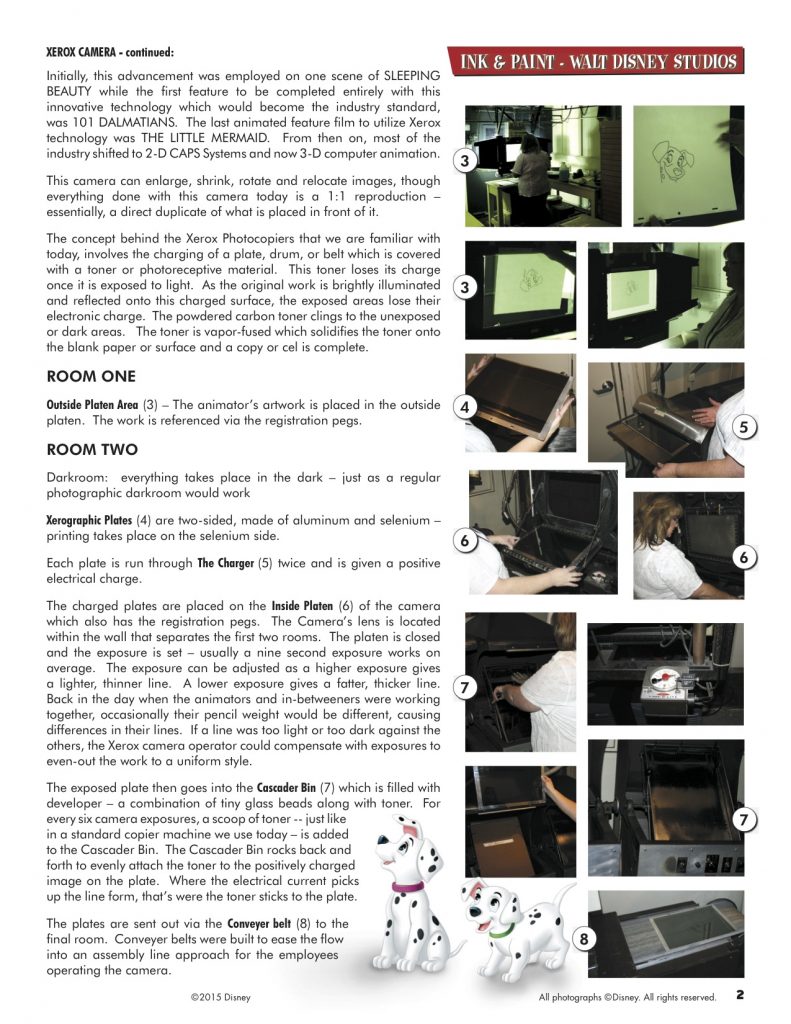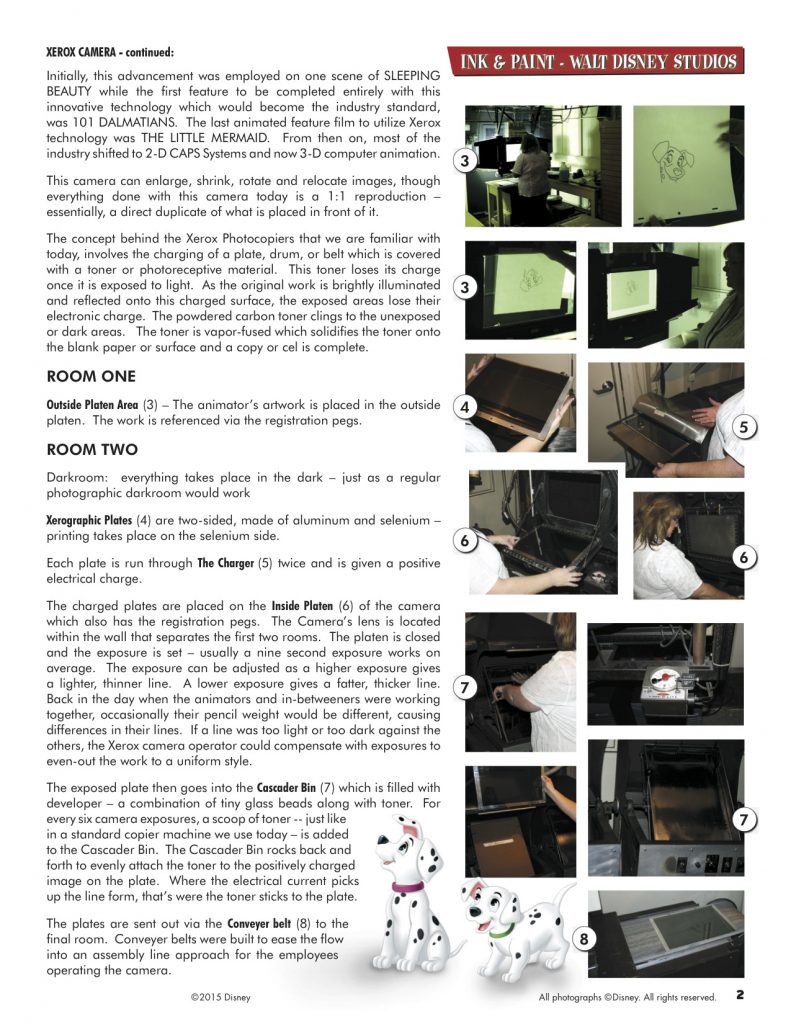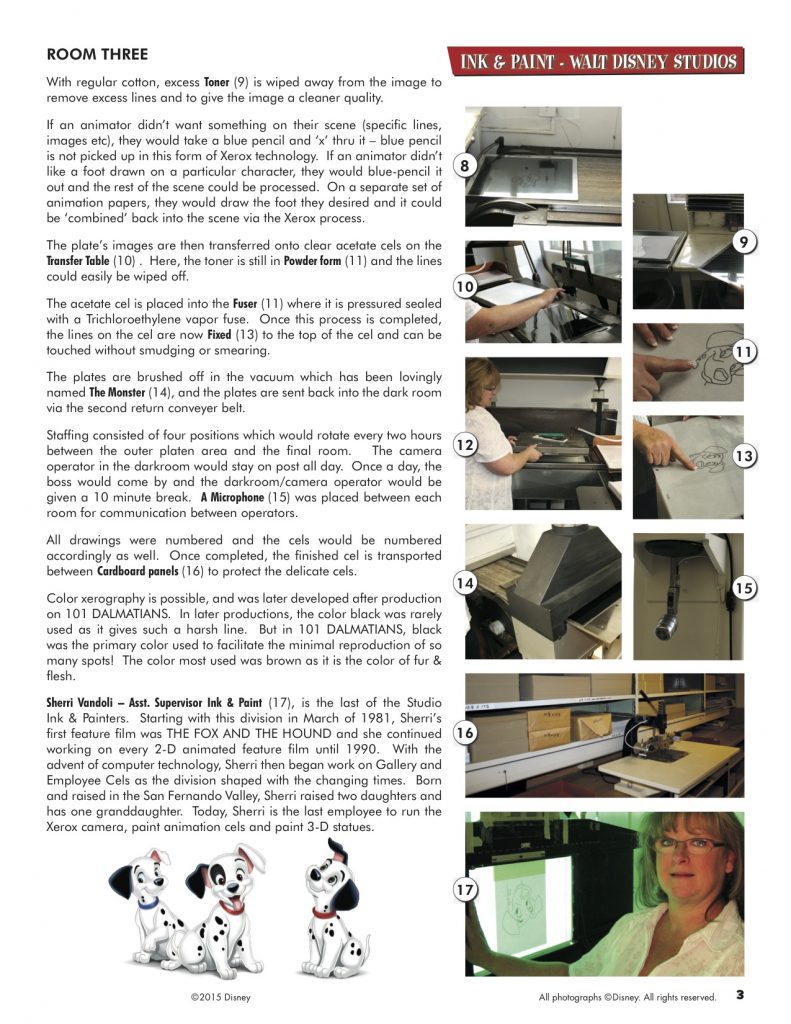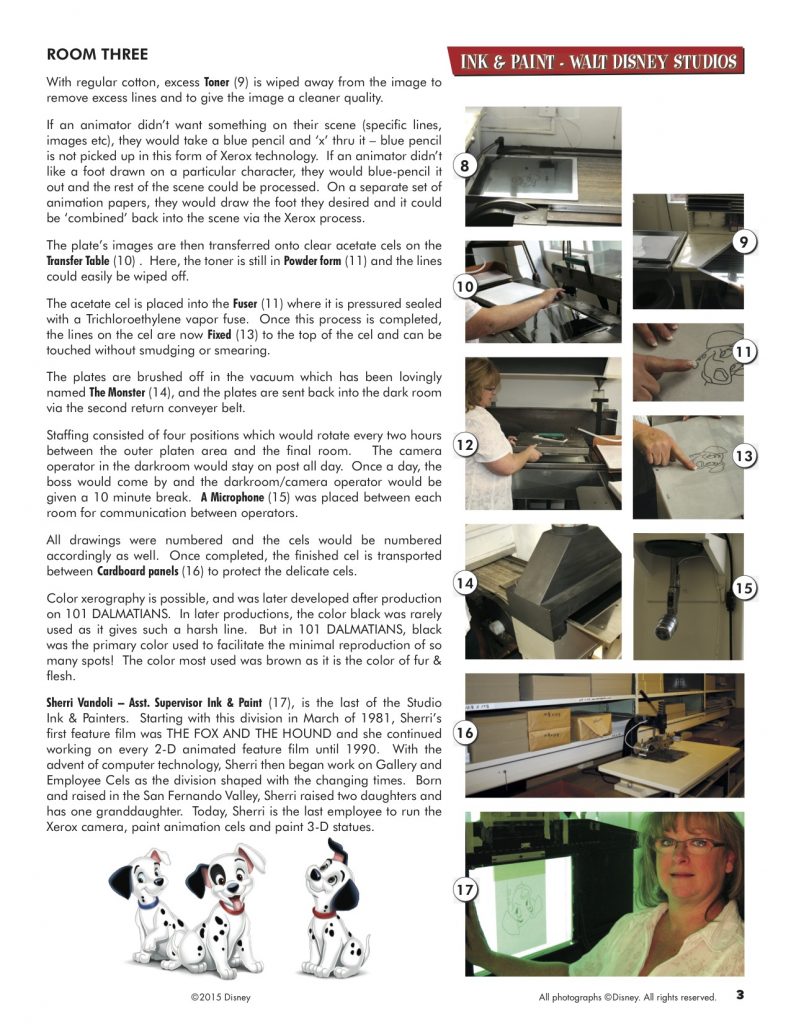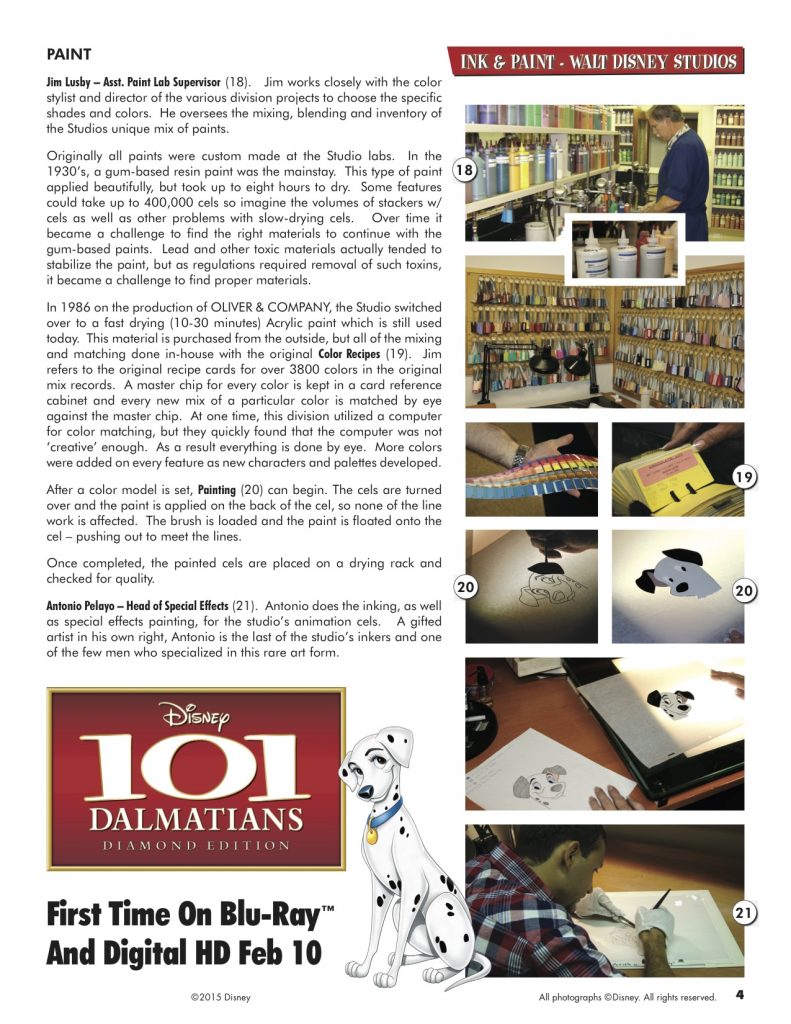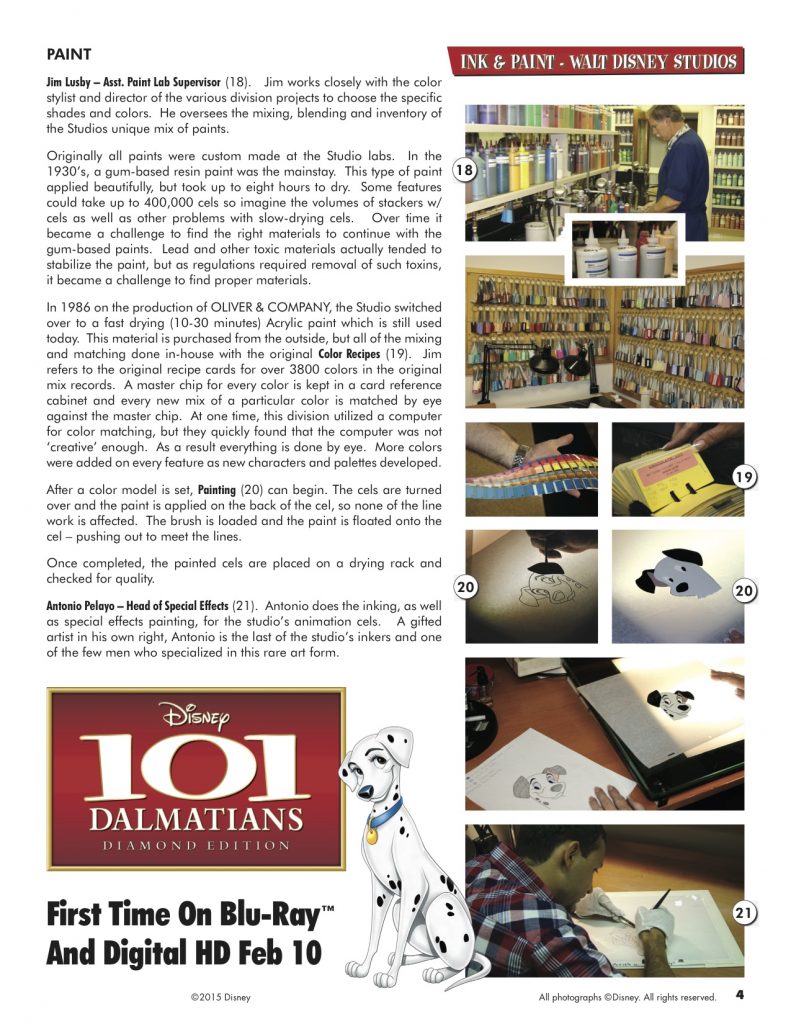 The skills and creativity that go into making an animated movie are amazing. Today, we have computers to aid in the process. This makes some things go a lot faster and also opens up the door to innovative modern techniques and animation style.
Back when 101 Dalmatians was first produced, they had highly skilled, detail oriented artists creating images by hand using ink and paint. What an amazing labor of love!