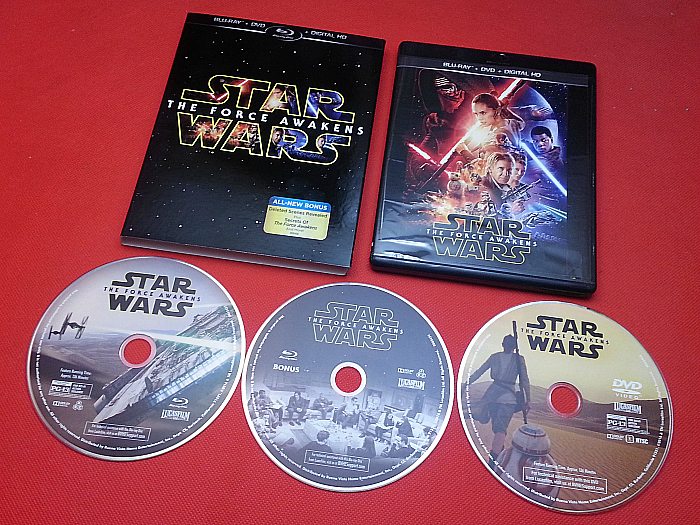 How many times have you seen Star Wars: The Force Awakens?
I enjoyed seeing it at a theater and am now thrilled to be able to watch it at home. Like the other Star Wars movies, this is one that I can watch again and again. Each time, I seem to pick up something new.
The movie can be pre-ordered now. Digital will be available on April 1st. The combo pack will be released on April 5th. The three disc set includes blu-ray, DVD, a digital HD download code and a whole lot of bonus features. I especially enjoyed the behind the scenese "A Cinematic Journey" feature and the deleted scenes.
Check out my other Star Wars articles, so you can keep up with the latest on the franchise.
Of course, you'll want to see all of the amazing Star Wars printables, crafts and activities.
Take a look at these Star Wars toys, so you can give a gift that will make a fan happy.