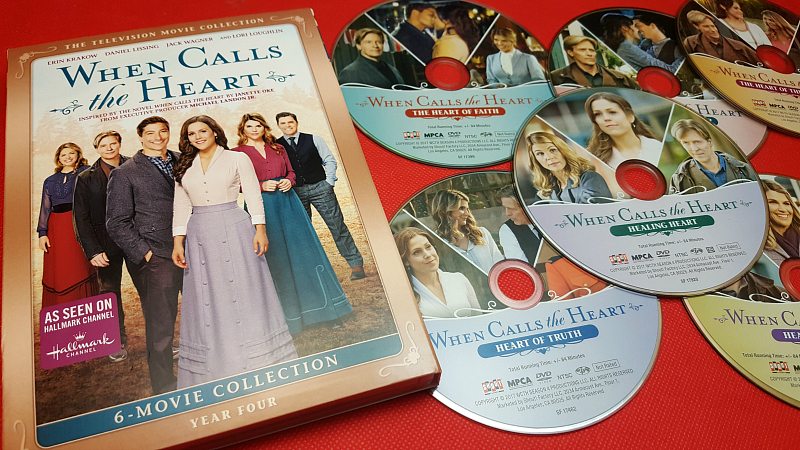 Are you a When Calls The Heart fan? Now is the time to relive those touching moments that warm the heart.
When Calls The Heart was originally a novel by Janette Oke about life in the Canadian West. It then made its debut as a made for TV movie special. This then spawned additional movie specials and four seasons of heartfelt drama on the Hallmark Channel. The fifth season will begin airing early next year.
The 6 DVD box set includes all six movies from the 4th year along with some entertaining bonus features that will give you additional insight into the story and what goes into making the series. This is good family friendly entertainment!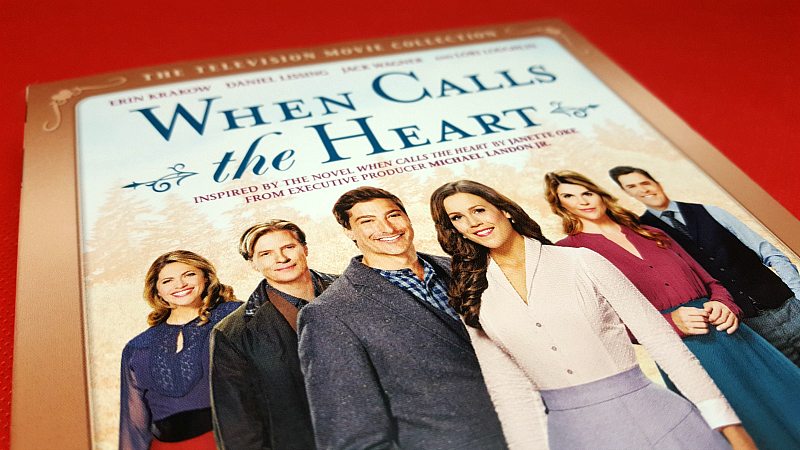 When Calls The Heart
6 Disc Box Set
Shout! Factory
Release date 10/3/17
Synopsis: "From celebrated author Janette Oke (The Love Comes Softly series) comes a rigorous and romantic adventure as epic as the wide frontier. Erin Krakow (Army Wives), Daniel Lissing (Eye Candy), Jack Wagner (Melrose Place) and Lori Loughlin (Full House, 90210) star in When Calls The Heart, a beautiful story filled with "many of the values we all hold precious such as love, family, friendship, community, faith and caring about one another" (Military Press)! The rural town of Hope Valley returns for another season of adventure, romance, and community in this collection from the fourth year of When Calls The Heart. This six DVD set continues the captivating story of strong-willed schoolteacher Elizabeth (Krakow), her beloved Constable Jack Thornton (Lissing), the fiercely independent Abigail Stanton (Loughlin), and all the citizenry of Hope Valley as they face the challenges of the frontier with courage, grace, and heart."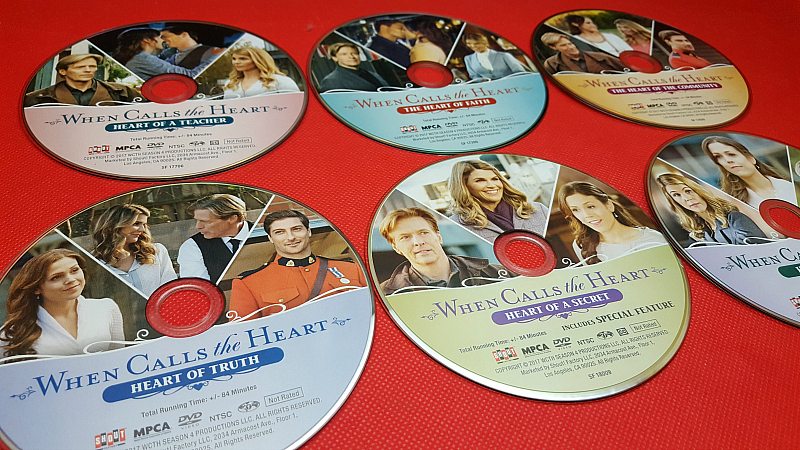 Enter daily through the Rafflecopter giveaway form below:
a Rafflecopter giveaway