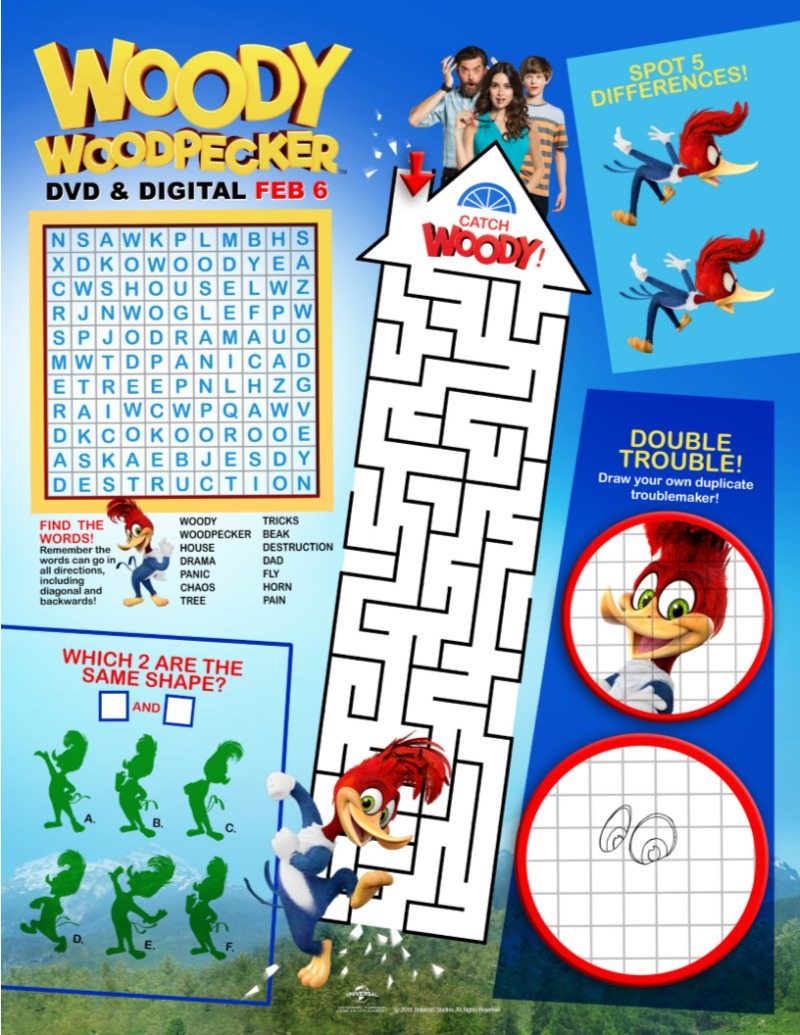 Woody Woodpecker Movie Printable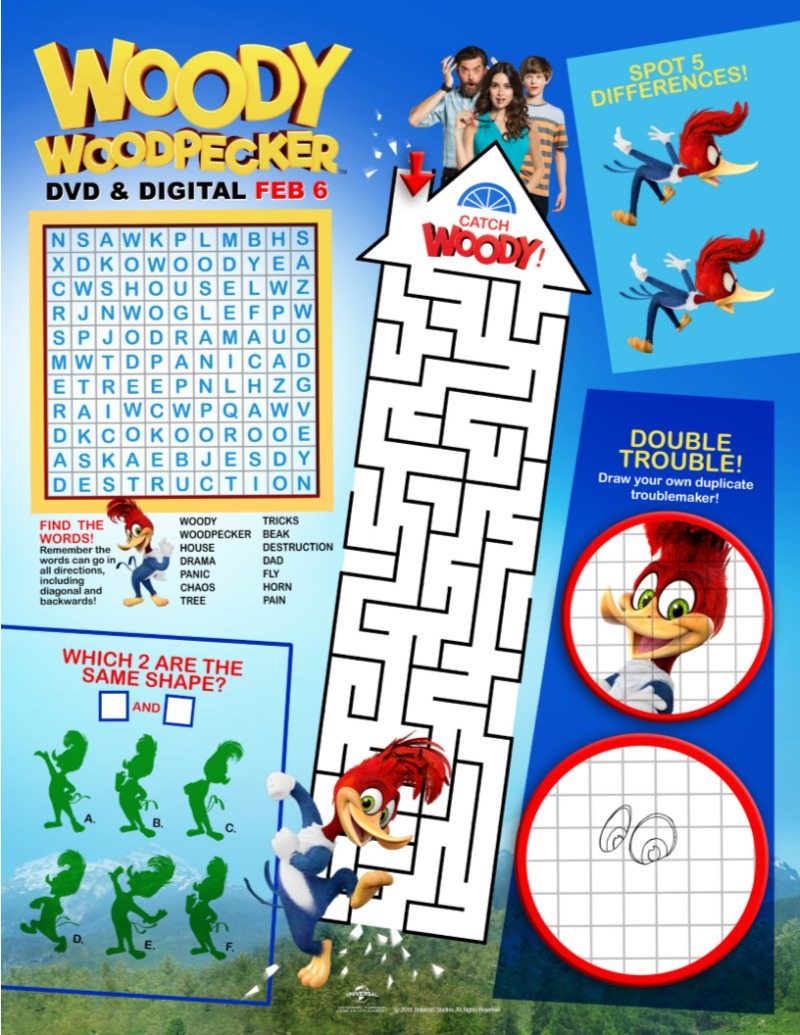 Click HERE to download the free printable activity page from the Woody Woodpecker movie.
Woody Woodpecker cartoons were a big part of my childhood and now a new generation of kids can enjoy him in a fresh new way. Now, the new Woody Woodpecker movie is available for home viewing.
This activity page is free for you to print or just save to your computer. You can print it once or you can print it multiple times to use with a group of kids. Also, it would be a fun activity for a Woody Woodpecker themed party.
Woody Woodpecker is back with his signature laugh, wacky antics and wisecracks in his first ever live-action animated film.
He must protect his forest home from Lance Walters, who starts building his dream mansion in the forest with his son, Tommy and fiancée, Vanessa.
To make matters worse, Woody must avoid the clutches of two grizzly poachers. With a series of crazy hijinks to sabotage their plans, Woody proves he'll stop at nothing to defend his turf.
Get ready for laughs in this hilarious comedy about everyone's favorite woodpecker!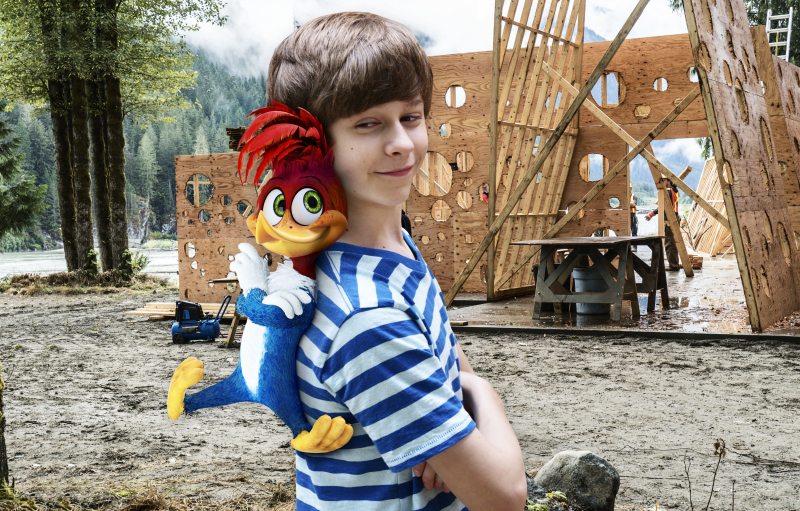 Also, check out the rest of our huge selection of free printables!