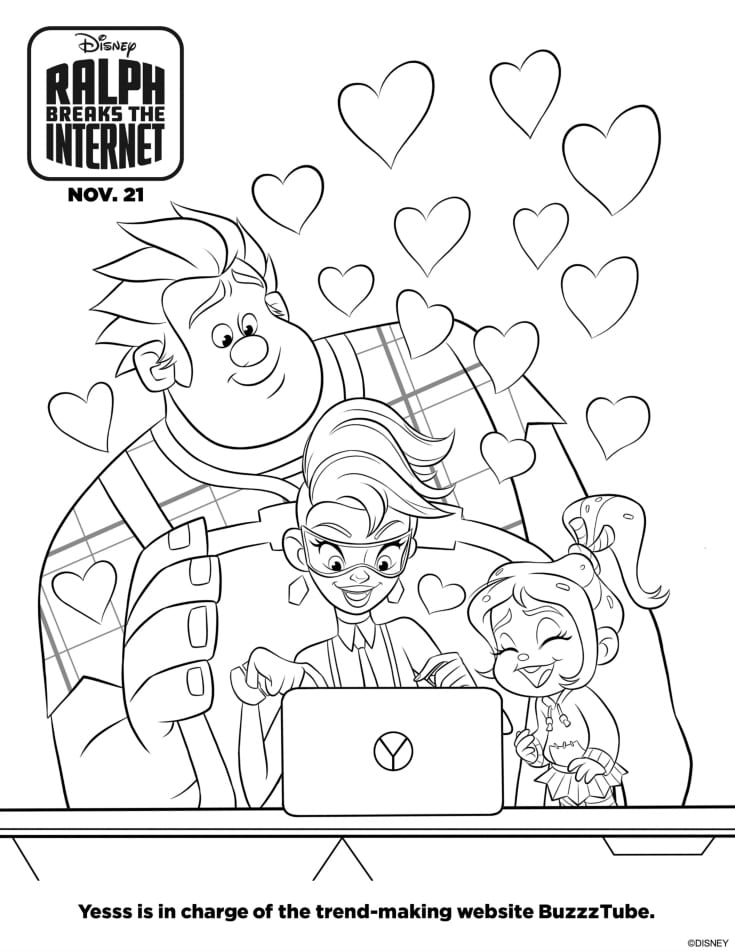 Disney Yesss Coloring Page Printable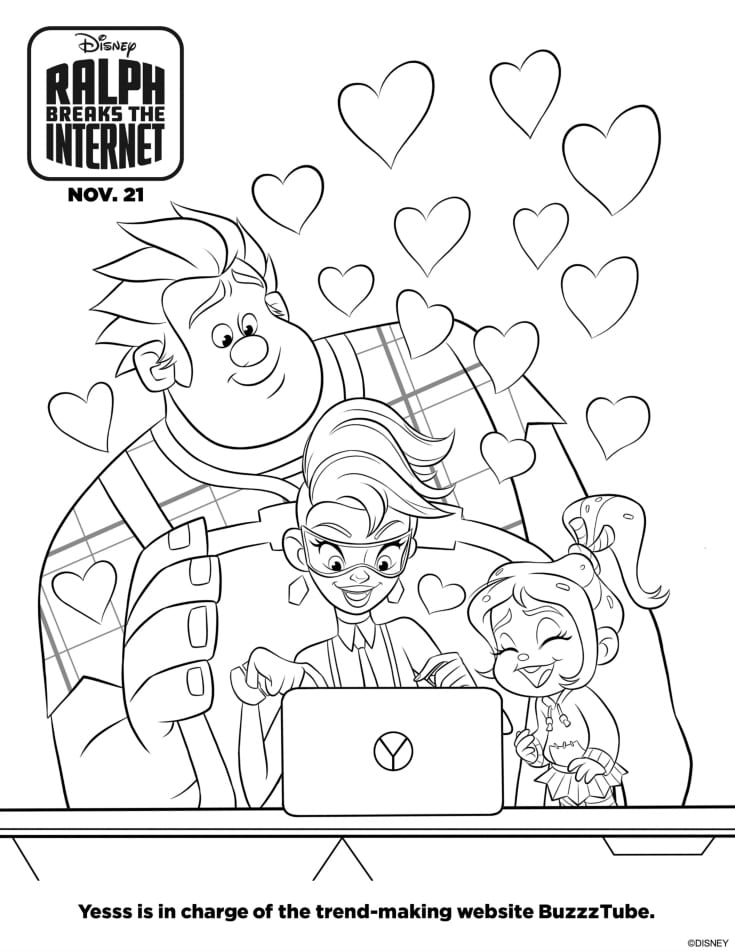 Click HERE to download the free printable Yesss coloring page and enjoy the Disney Ralph Breaks the Internet fun!
Yesss is in charge of the trend making website BuzzzTube, and she and her pals are ready for your artistic touches.
Movie Synopsis
Ralph leaves the video arcade behind and ventures into the thrilling world of the internet. However, this may or may not survive Ralph's wrecking.
Video game bad guy Ralph and fellow misfit Vanellope von Schweetz must risk it all by traveling to the world wide web in search of a replacement part to save Vanellope's video game, Sugar Rush.
In way over their heads, Ralph and Vanellope rely on the citizens of the internet to help navigate their way, including a webite entrepreneur named Yesss. He is the head algorithm and, also, the heart and soul of trend-making site "BuzzzTube."
Ralph Breaks the Internet hits theaters on November 21st, so make sure you add it to your holiday season to do list.
Additionally, check HERE for more Wreck it Ralph news and activities.