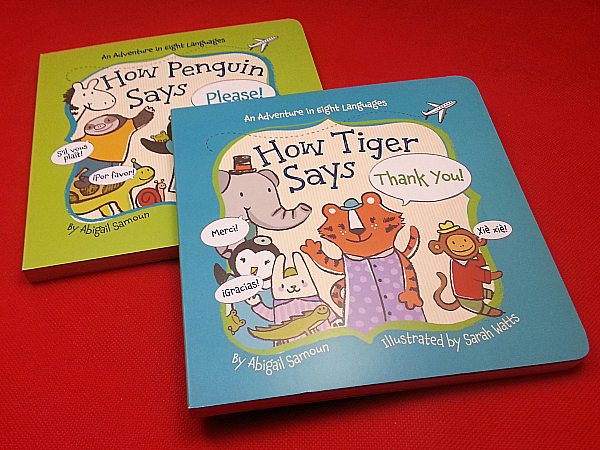 It's never too early to encourage little ones to love books and have good manners. These adorable board books do both!
How Penguin Says Please and How Tiger Says Thank You are the latest board books in the Little Travelers Series from Sterling Children's Books. They are perfect for pre-schoolers and kindergarteners to enjoy. The books are written by Abigail Samoun and beautifully illustrated by Sarah Watts.
Children will learn how to say please and thank you in eight different languages.
English
French
Russian
Arabic
Hindi
Mandarin
Japanese
Spanish
Naturally, adults will pick up new words along with the kids. Since these are easy words to use daily, children and adults will learn and remember them.
Both of these books are cute and the words just may come in handy when you are traveling or as you go about your day.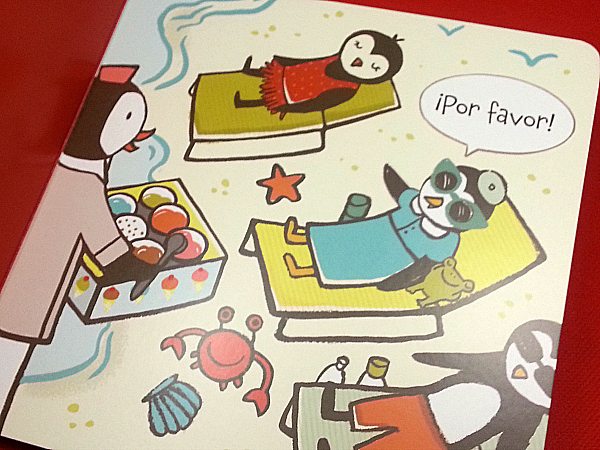 How Penguin Says Please!

Little Traveler Series
by Abigail Samoun
isbn 978-1454914969
Pub. date 5/5/15
Description: "Por favor, s'il vous plaît, ching: this adorable board book teaches preschoolers how to say "please" in seven languages! Join Penguin as she enjoys pastries in France, explores the Hermitage in Russia, sees Mount Fuji in Japan and the Pyramids in Egypt, buys fish in China, sips chai in India, visits relatives in Argentina—and remembers her manners everywhere she goes!"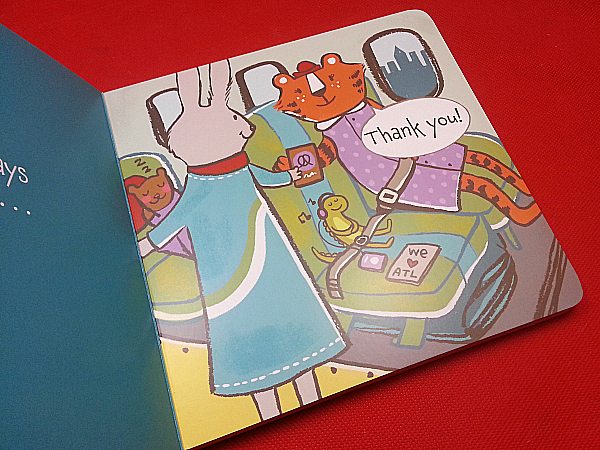 How Tiger Says Thank You!

Little Traveler Series
by Abigail Samoun
isbn 978-1454914976
Pub. date 5/5/15
Description: "Spasibo, arigato, shukran, merci! Tiger's taking a trip—and everywhere she goes, from the market in Moscow to a boat on Egypt's Nile River, she says "thank you" to the friendly people she meets. And, as they follow her round the world, children will learn to how to say thanks in seven different languages."
Enter daily through the Rafflecopter giveaway form below: