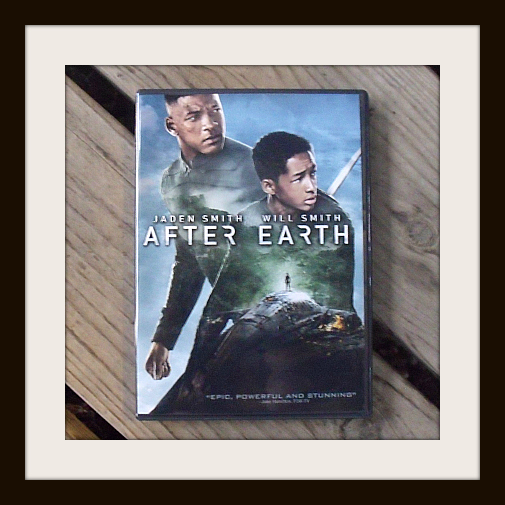 Jaden and Will Smith together in a sci-fi adventure written and directed by M. Night Shyamalan? Yes, please!
In this post-apocalyptic adventure real life father and son Will and Jaden play a fictional father and son. They work well together and I'm excited to see where Jaden will head with his career.
In celebration of the movie, the XPRIZE After Earth Challenge was held earlier this year. Student teams from around the world competed in challenges related to After Earth. They demonstrated scientific and creative skills while working as a team. The winning Team Starling consists of siblings Mia and Zoe Goff (ages 13 and 15) and their father, Evan, from Missouri. You can see them in action in the bonus feature that's included on the DVD.
After Earth

Rated PG-13
Release date 10/8/13
Synopsis: "A crash landing leaves Kitai Raige and his legendary father Cypher stranded on Earth, a thousand years after cataclysmic events forced humanity's escape. With Cypher injured, Kitai must embark on a treacherous journey to signal for help.They must learn to work together and trust each other, if they want any chance of returning home"
Enter daily through the Rafflecopter form below: