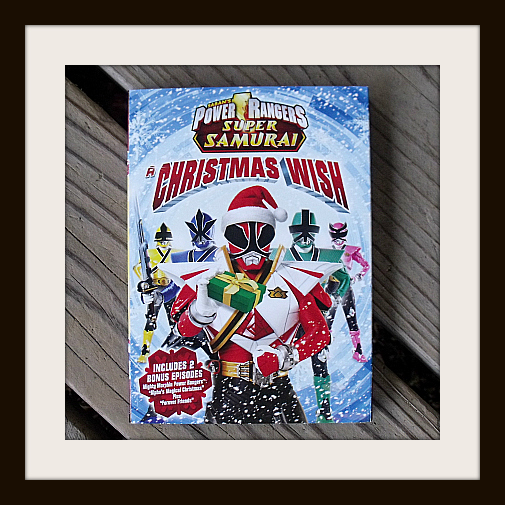 One of my favorite things about the holiday season is that I get to watch Christmas specials. I've got a large collection of VHS and DVDs to keep me entertained. My favorites are the TV show episodes with a holiday theme. I've got the usuals that you would expect and many more obscure ones. I especially like the ones where the holiday spirit is a bit unexpected. Ace Ventura Pet Detective animated Christmas special? Yes, that's one of my favorites.
This year, I get to add Power Rangers Super Samurai: A Christmas Wish to my collection! This may not seem like the usual choice for a holiday DVD, but I think it's perfectly fun and appropriate.
Kids (and adults!) get to watch their favorite characters having a holiday adventure that stays true to the theme of the show. There is the usual kind of Power Rangers Super Samurai adventure along with some good holiday spirit. Kids will be reminded that it's important to work together and demonstrate the love and care we have for others.
Power Rangers Super Samurai
A Christmas Wish DVD

Release date 10/8/13
Synopsis: "The Samurai Rangers get stuck in the Megazord's cockpit on Christmas Eve when it breaks down after battling a Nighlok. By using their smarts, determination and teamwork, will the Rangers be able to make it out in time to celebrate Christmas?"
A Christmas Wish DVD also includes 2 bonus episodes:
Alpha's Magical Christmas

Forever Friends
This is a fun DVD to add to your holiday traditions!
Enter daily through the Rafflecopter form below: