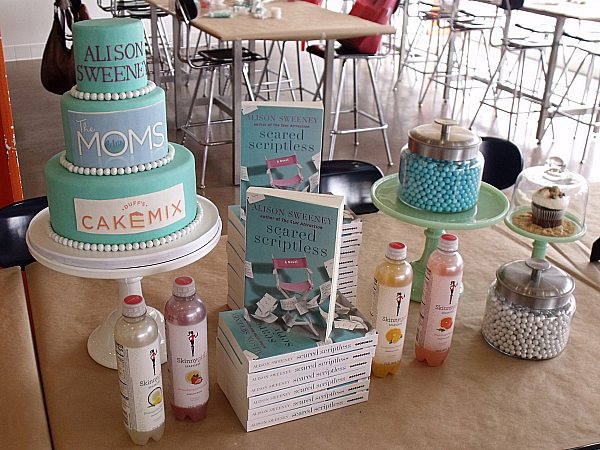 Alison Sweeney is a multi-talented woman. She spent 21 years playing the part of Sami Brady on Days of Our Lives and is now hosting The Biggest Loser. She's also a writer. Her latest work of fiction, Scared Scriptless, just came out this month.
I enjoyed meeting Alison earlier this month at Duff's Cakemix in Los Angeles. She talked about the book, her career and what it's like to be a mother with a Hollywood career.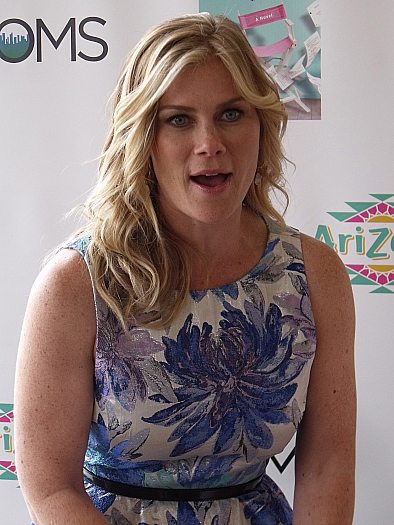 The novel is purely fictional, but it's set in Hollywood and her inner knowledge of the people and industry that shape this town make it real and believeable. The book features a down-to-earth female lead character. She is smart and strong, but also very human. She is likable and the story is a nice escape into the Hollywood scene.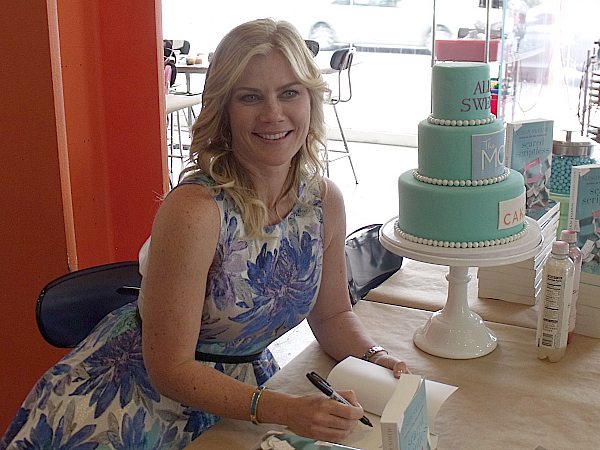 Alison is an avid reader and has an active imagination, so it was a natural transition for her to write fiction. As a working wife and mom, she had to take a break from the books she wanted to read in order to make the time to write her own. She does her best to make it all work despite her busy personal and professional schedule.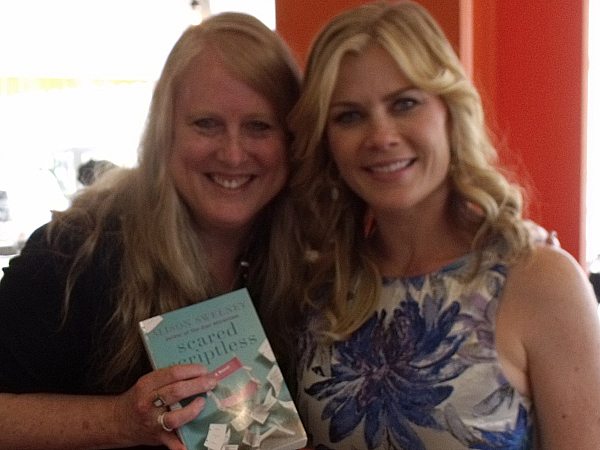 Scared Scriptless

A Novel
by Alison Sweeney
isbn 978-1401311056
Pub. date 6/3/14
Description: "Maddy Carson is a mass of contradictions. She loves her job as Script Supervisor on a hit TV show, but hates "Hollywood." Super-organized and down-to-earth, Maddy is clearly one of the best at her job, and her strict dating rule – "No Actors!" – helps her keep focused on her career. However, a budding relationship with Craig, one of the executives at her company, may even propel her into the big leagues. Could Wolf County, her beloved hometown in the mountains, be saved from a financial crisis by creating a reality show featuring the eccentrics in the small ski village? Maddy is determined to try, even when she learns that Craig's agenda doesn't exactly line up with her altruistic goal."