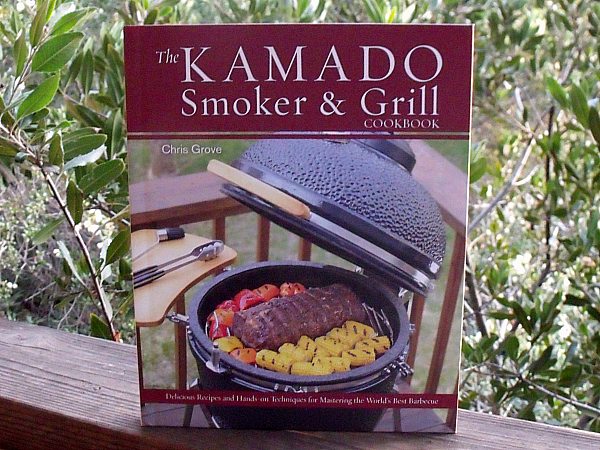 Grilling season is here! I do live in an area where I can grill just about year round, but Summer is definitely the peak time of year for this type of cooking.
The beautifully illustrated Kamado Smoker & Grill Cookbook includes recipes, techniques, tips and instructions to help you create delicious meals outdoors. The book is written specifically for the Kamado Grill, but those of you with another type of grill can also learn and enjoy recipes that will work with other equipment.
The book can teach you how to prepare meat, seafood, vegetables, desserts and even treats like smoked cheese on the grill. Techniques include:
Grilling

Smoking
Searing
Brick Oven Baking
Stir Firing
Salt Block Grilling
Cold Smoking
Convection Baking
This cookbook is making me hungry!
The Kamado Smoker and Grill Cookbook

Recipes and Techniques for the World's Best Barbecue
by Chris Grove
isbn 978-1612433639
Pub. date 6/24/14
Description: "First all-encompassing guide to the wildly popular egg-shaped ceramic cooker that's blowing up the world of barbecue. The ultimate in barbecuing tools, the kamado-style grill features a ceramic shell and charcoal pit that allows home cooks to slow roast, smoke, and grill meats to perfection. Packed with recipes, photos, and techniques unique to the kamado, this essential guide will turn grilling neophytes into masters of the backyard barbeque."
Enter daily through the Rafflecopter form below: