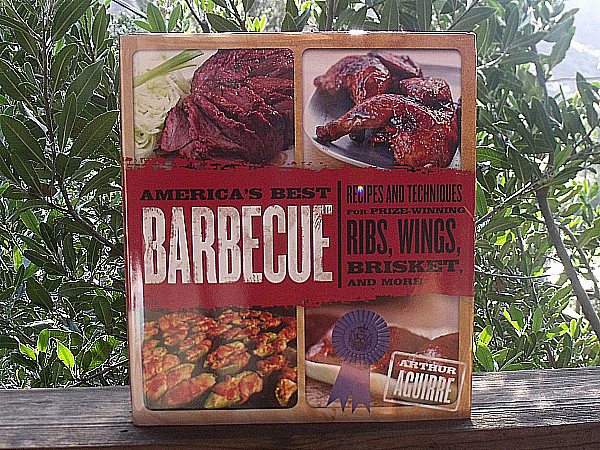 Do you like to barbecue? Whether you are an expert or a novice, America's Best Barbecue can help you kick it up a notch.
Arthur Aguirre is an experienced, award winning BBQ expert. His team won almost 20 grilling competitions in just two years. He is serious about his grilling.
This cookbook includes a huge selection of recipes for meats including beef, pork, poultry and seafood that many of you will enjoy. There are also recipes for grilled vegetables, side dishes and desserts that look good for a vegetarian like me.
The recipes are written in a very clear manner. It should be easy for someone who has never picked up a cookbook to understand exactly what needs to be done. The author also includes helpful information on tools, equipment and how to best work with different types of meat and cooking methods.
America's Best Barbecue is a good cookbook for backyard chefs and those of you who think it would be fun to compete.

America's Best Barbecue

Recipes and Techniques for Prize-Winning Ribs, Wings, Brisket, and More
by Arthur Aguirre
isbn 978-1626362567
Pub. date 4/29/14
Description: "Barbecue contests are serious business. Major competitions and festivals now take place in twenty-eight states, and there are twenty BBQ associations and societies across the country committed to encouraging the art of smoking and grilling meat. While thousands of chefs compete for the best ribs or brisket, low-key backyard BBQ competitions are springing up all over the country, offering amateur smokers the chance to become the neighborhood BBQ king or queen."
Enter daily through the Rafflecopter form below: