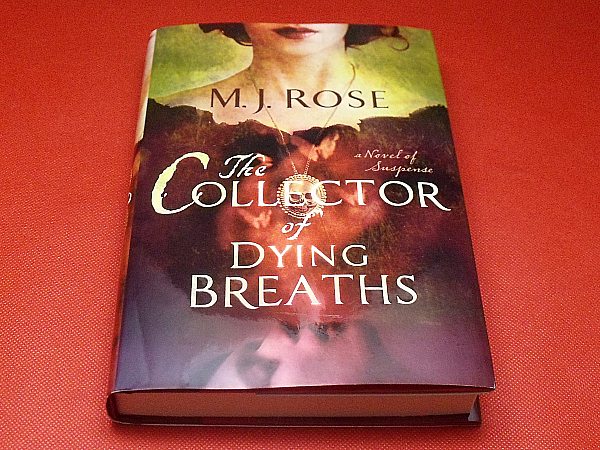 Are you an M.J. Rose fan?
This talented author has written numerous novels that draw you in quickly with her beautiful words, vivid descriptions and twisting plots.
The Collector of Dying Breaths is a suspenseful thriller. Like previous novels, the modern story is combined with historical fiction. For this novel, she focuses on Catherine de Medici, the mother of Henry III who was responsible for the St. Bartholomew's Day Massacre where thousands died. The history of this figure from the 16th century is fascinating and is even more so in this novel.
The story is set in France during the time of Catherine de Medici and in the present day. Although I've never been to France, the vivid descriptions give the whole book a realistic feel.
The plot, along with all it's twists and turns is unique. There is enough factual basis for it, that this otherworldly fiction is thought provoking. What if a person's dying breath was the key to bringing them back to life?
The Collector of Dying Breaths

A Novel of Suspense
by M.J. Rose
isbn 978-1451621532
Pub. date 4/8/14
Description: "In 1533, an Italian orphan with an uncanny knack for creating fragrance is plucked from poverty to become Catherine de Medici's perfumer. To repay his debt, over the years René le Florentine is occasionally called upon for a darker purpose: the creation of deadly poisons used to dispatch the Queen's rivals. But it's René's other passion—a desire to reanimate a human breath, to bring back the lives of the two people whose deaths have devastated him—that incites a dangerous treasure hunt five centuries later. That's when Jac L'Etoile—suffering in modern day France from a heartache of her own—becomes obsessed with the possibility of unlocking René's secret to immortality. Soon Jac's search reconnects her with Griffin North, a man she's loved her entire life. Together they confront an eccentric heiress whose art collection rivals many museums and who is determined to keep her treasures close at hand, in both this life and the next."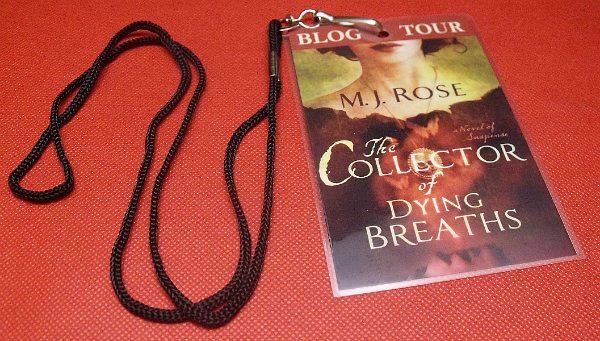 Enter daily through the Rafflecopter form below: