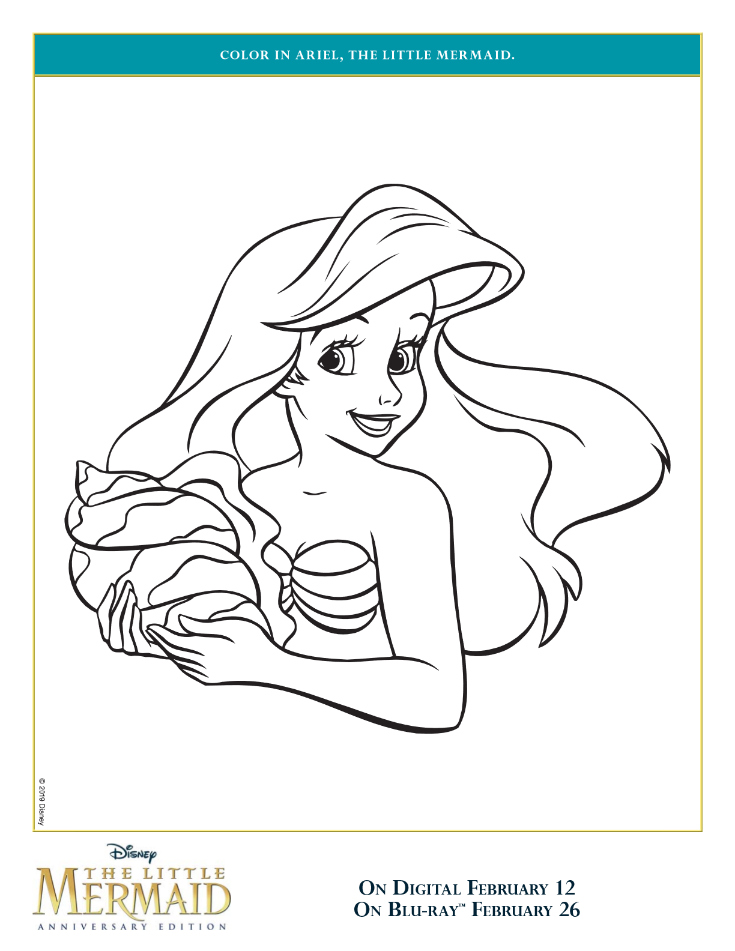 Disney Ariel Coloring Page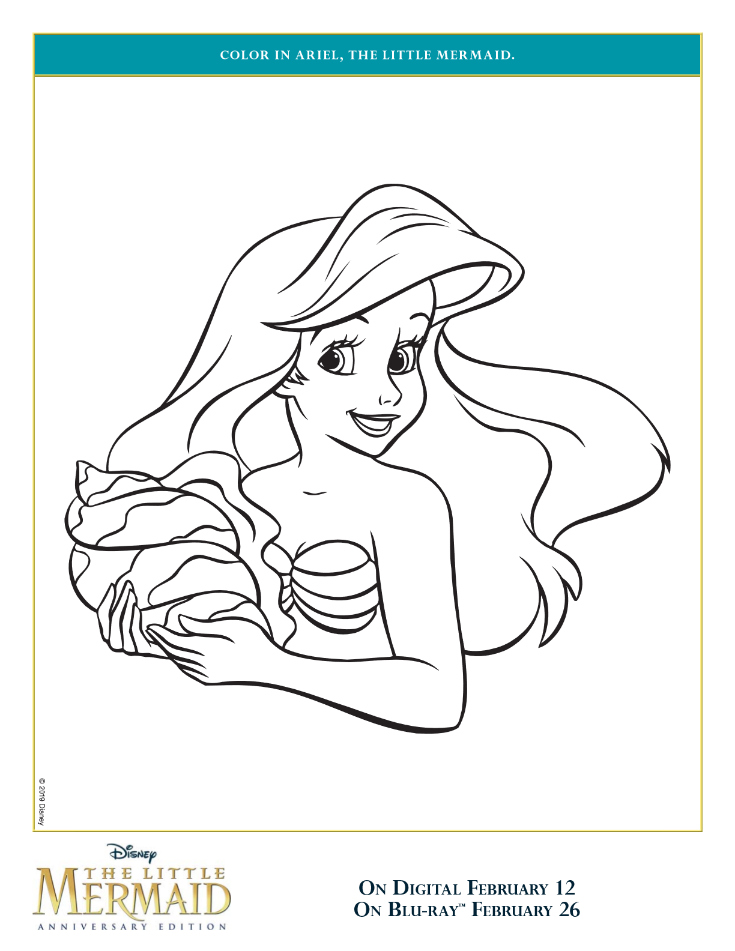 Click HERE to download the printable Ariel coloring page, so your kids can have some Disney fun. Yes, it's free! Print it once or print it a whole lot of times.
Princess Ariel is as beautiful as can be, and I'm excited about the anniversary edition's bonus features.
We watched the movie more times than I can count, when it first came out. The movie, story and characters are just as magical now as they were in the beginning.
The Little Mermaid Signature Collection
Anniversary Edition
Rated G
Release date 2/26/19
Synopsis
THE LITTLE MERMAID is now part of the Walt Disney Signature Collection.
This celebrated Anniversary Edition invites you to sing along with the award-winning songs, venture inside the studio for original recording sessions, and share memories with leading ladies who created iconic characters through Alan Menken's music.
Check out my other Disney articles, so you can keep up with the latest from this iconic brand.
Of course, you'll want to see all of the fun Little Mermaid printables, crafts and activities.
Take a look at these Little Mermaid toys, so you can give a gift that will make a fan happy.