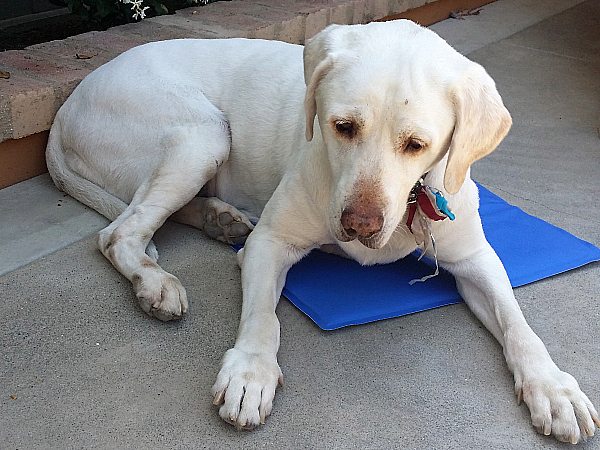 Summer is here! Warm weather, sunshine, outdoor fun … all of this can be wonderful, but it can also be very dangerous for our four-legged family members.
Dogs don't have the ability to sweat the way humans do, so they aren't able to regulate their body temperature to keep it functioning properly when exposed to heat. Some breeds have a harder time than others.
Leaving a dog in a hot car, is an obvious danger. Unfortunately, there are other everyday situations that can cause heat stroke or heat exhaustion in dogs. A walk or an afternoon in the backyard can be deadly, if your dog doesn't have a way to cool down.
The Aspenpet Self Cooling Mat can help! It is easy to use, doesn't take up much space and is reasonably priced.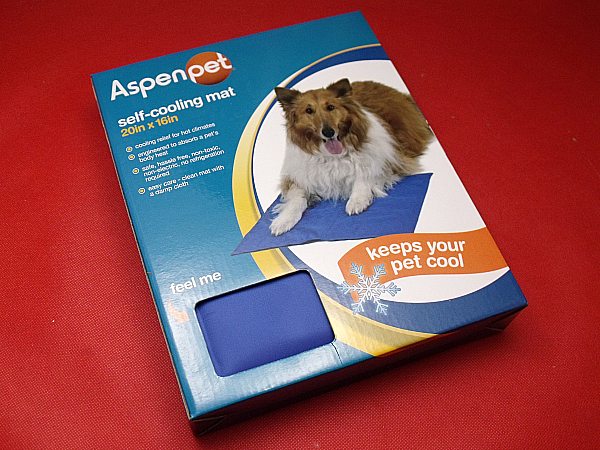 The mat is filled with a non-toxic cooling gel that absorbs body heat reducing the body temperature of your pet. It doesn't need refrigeration. The mat is ready to use right out of the package with nothing else added. Your dog will figure out how great it feels right away. As you can see, Lucy is enjoying the cool comfort of the AspenPet mat.
The mat is 20″ x 16″ and the surface is easy to wipe clean. Dogs will naturally adjust their position so that the coolness is right where they need it most. You can use it at home or pack it to use when you're traveling.
The Aspen Pet Self-Cooling Mat is a wonderful tool to help keep your pet comfortable and safe when the temperatures rise.
SOCIAL MEDIA – You can connect with Petmate on Facebook and Twitter.
Enter daily through the Rafflecopter form below: