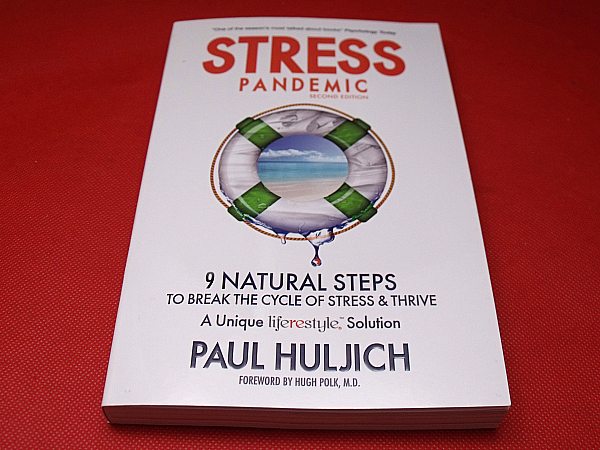 Stress.
We all feel it. Sometimes there is a little and sometimes there is a lot. It is more than just annoying and can cause very real physical and emotional issues.
Paul Huljich has experienced this firsthand. He lived a high stress life as a successful businessman until it all became too much to handle. This resulted in a complete and total mental breakdown and he became a ward of the state.
He didn't like it when he was told that there was no cure for his condition, so he set about to come up with a plan to keep himself from relapsing. These natural steps that he learned have proved to be successful over time in his own life. He now shares them through his books and speaking engagements.
He hasn't taken any medication or needed any additional treatment for mental illness for the last 14 years.
Stress Pandemic is a practical guide that can help people deal with a little bit of stress or a lot!
Stress Pandemic
9 Natural Steps to Break the Cycle of Stress & Thrive
by Paul Huljich
isbn 9780615489209
Description: "Written for the growing number of people wishing to free themselves of mild, moderate or severe stress, Stress Pandemic outlines a practical, effective and proven approach to achieving longevity and complete wellness. Paul Huljich offers a comprehensive lifestyle solution designed to break the cycle of stress and heal ongoing pain while fortifying and empowering the body and the mind."
Enter daily through the Rafflecopter form below: