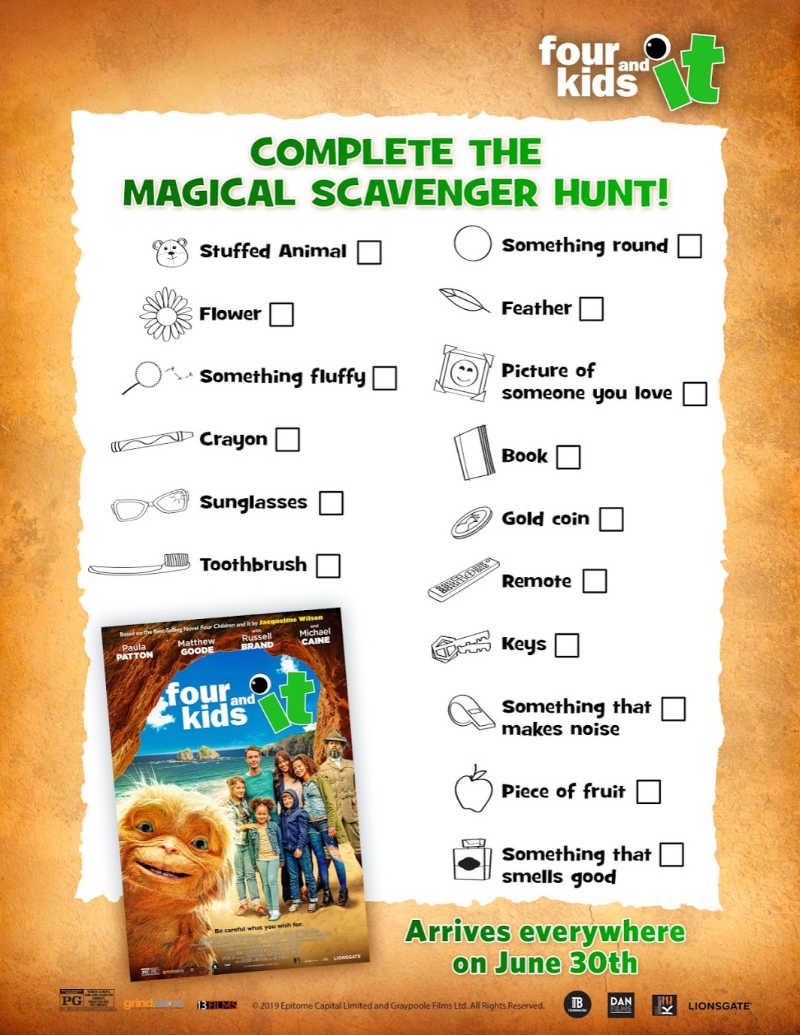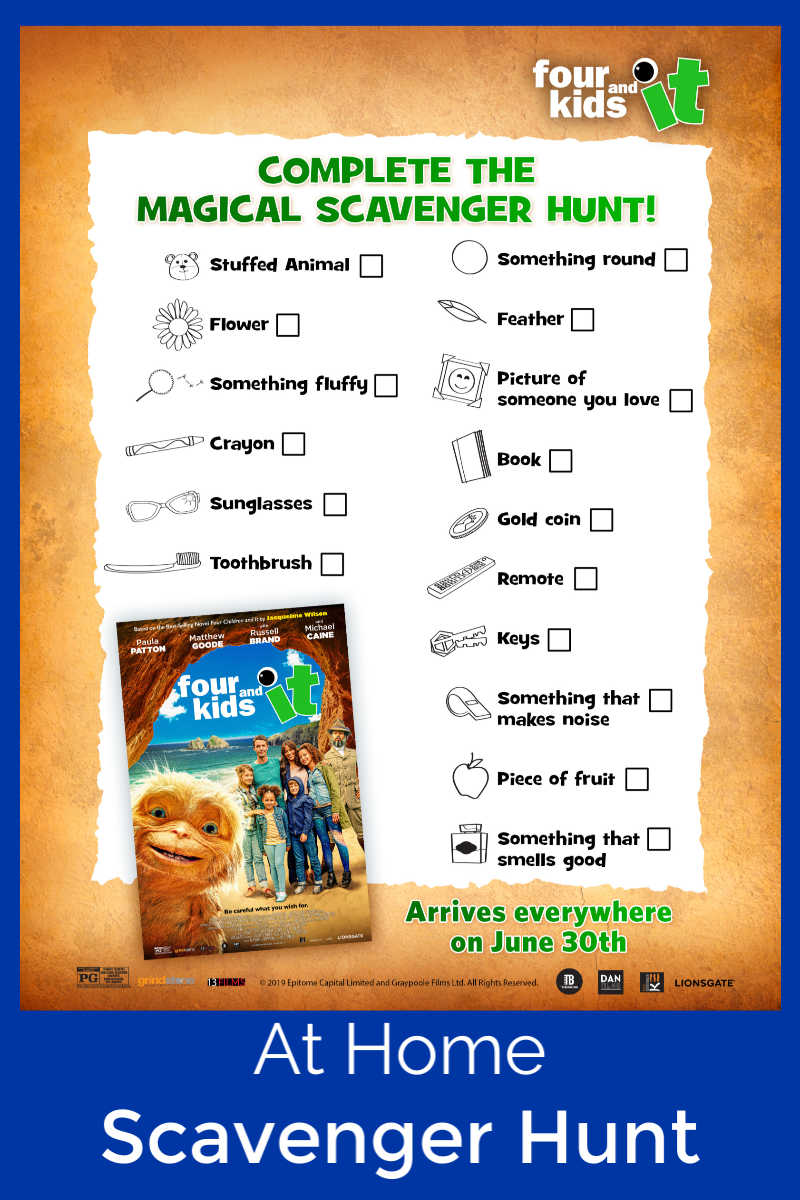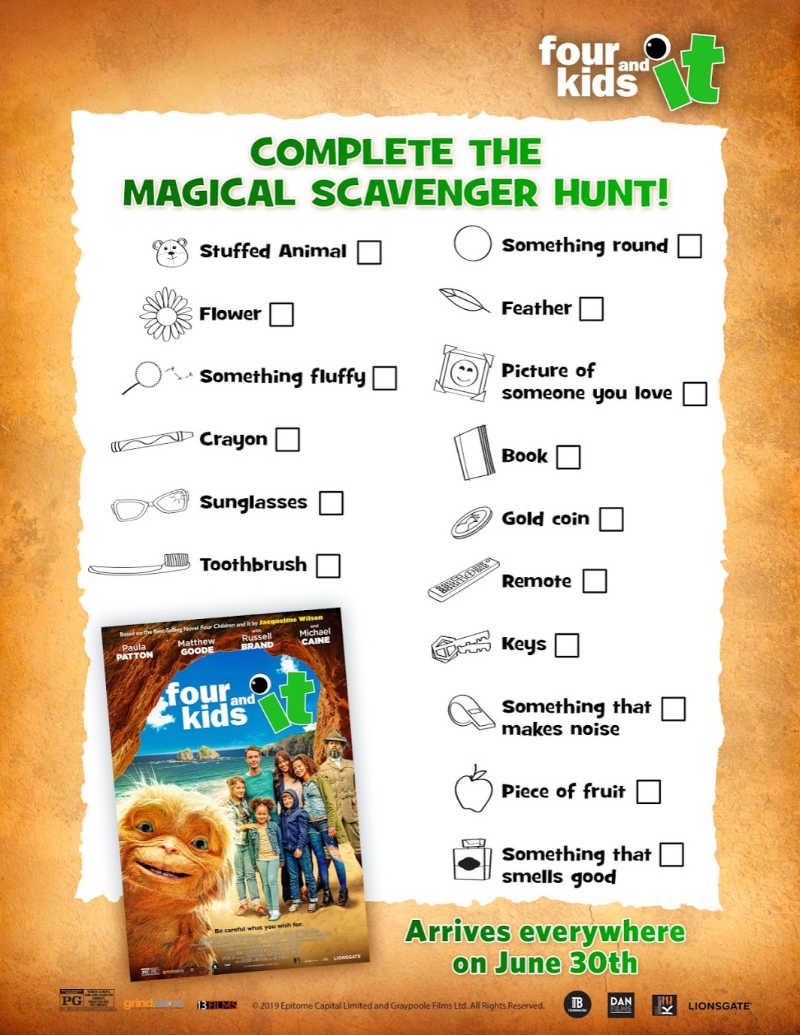 Your family can have a whole lot of fun without leaving the house, when you have an at home scavenger hunt with this free printable activity page.
Go on a hunt as part of your Four Kids and It family movie night or just have fun anytime you'd like.
There are 16 items on the list:
Stuffed Animal
Flower
Something Fluffy
Crayon
Sunglasses
Toothbrush
Something Round
Feather
Picture of Someone You Love
Book
Gold Coin
Remote
Keys
Something That Makes Noise
Piece of Fruit
Something That Smells Good
All or most of these items will be easy enough to find indoors, if you think about it.
You can either have family members do it alone or in teams, depending upon how many people are in your family and their ages.
Some of the items are specific and others allow for some creativity.
Have fun!
Official Trailer
Lionsgate
Not Rated
Release date 6/30/20
Synopsis
On a seaside holiday, four kids from a blended family visit the beach, where they discover a floppy-eared creature that grants their wishes.
But there's a catch: the kids' adventures in rock-climbing, pop stardom, and flying end promptly at sunset — leaving them in danger each time.
Can they learn to control the magic before something dreadful happens?
Click HERE to download the the free printable at home scavenger hunt, so your family can enjoy this fun activity from Four Kids and It.
For year round fun, take a look at the rest of my free printables.
Many are from Disney and Shout Factory, so they feature movies, TV series and characters that your kids already know and love.
Some are educational and some are just plain fun. There are coloring pages, crafts, word puzzles, mazes, memory games and other family friendly activities.