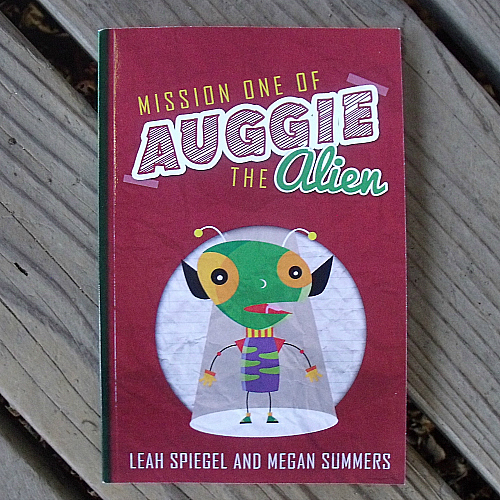 The world of a 4th grader can seem alien to someone who isn't used to being around kids this age. To an actual alien, the fourth grade is downright confusing and quite humorous!
In Mission One of Auggie the Alien, Leah Spiegel entertains us with the story of this human hybrid alien who is trying to figure out how things work here on earth when you're in elementary school.
The story is cute and creative. It has the kind of humor that kids can appreciate and will probably make them wonder what it would be like to have an alien in their class.
The setting is the 4th grade, but the book would be appropriate for younger ages who are ready for chapter books. Oh… it doesn't have chapters. They are called "Log Entries" instead, since Auggie is researching these earth children to report back to his superiors!
Mission One of Auggie the Alien

by Leah Spiegel
isbn 978-1490377100
Pub. date 6/6/13
Synopsis: "This is the humorous story of a 4th grader, seen through the eyes of a human hybrid alien child, sent to Earth to study our culture – to see if they could coexist with the humans. Auggie has to try and understand 4th graders slang, body language, and the unwritten protocols of the classroom; all in an attempt to blend in. He upsets his teacher, Mrs. Malumrector, who constantly thinks Auggie's trying to get smart with her when getting stupid with her would be counterproductive. Not only does Mrs. Malumrector not get Auggie's literal logic, nor do any of the other students in his class. That is except for Left Hand Chuck who thinks Auggie's hysterical and helps him by teaching him how to use human slang."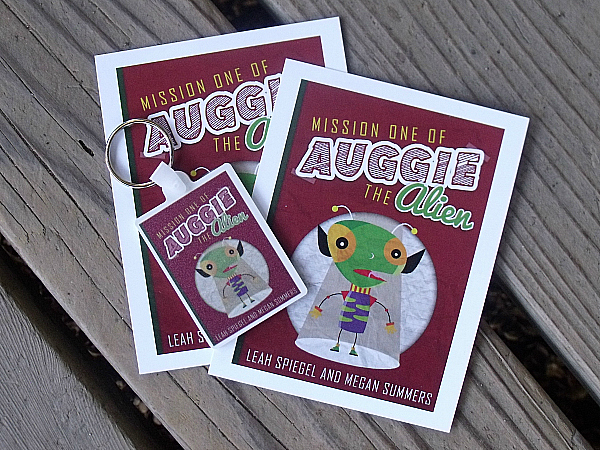 Enter daily through the Rafflecopter form below: