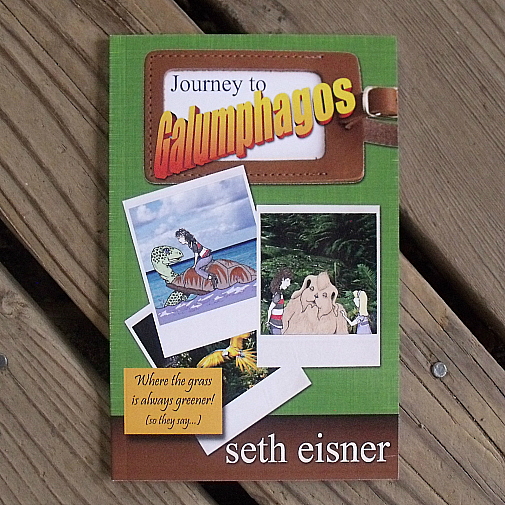 Journey to Galumphagos is a fun adventure with some heartfelt life lessons added in. Kids will be entertained and, hopefully, will retain some of the wisdom that's woven into the story.
All of us, children and adults, have thought about running away from our troubles and starting over fresh somewhere else. This story is about kids who did just that. The adventure is exciting and fun at times, but the grass is not truly greener on the other side. Throughout the journey, they learn that they can be brave, courageous and clever. Perhaps it would be better to use these skills to handle troubles at home instead of running away from them.
Seth Eisner has written an enjoyable chapter book that I'd recommend for kids around the 2nd to 4th grade reading level. The writing and subject matter are well suited to elementary school age kids.
Journey to Galumphagos

by Seth Eisner
isbn 978-1491082324
Pub. date 8/4/13
Description: "Life can be tough for a loner like Emily. She's had enough of being the perfect target for bullies. She persuades her brother and sister to run away with her to Galumphagos Island, a paradise on earth. But they find out that the grass isn't always greener on the other side of the street, or even the other side of the ocean. They need all their courage and cleverness – and a little luck, too – to get out of the mess they landed in. "
Enter daily through the Rafflecopter form below: