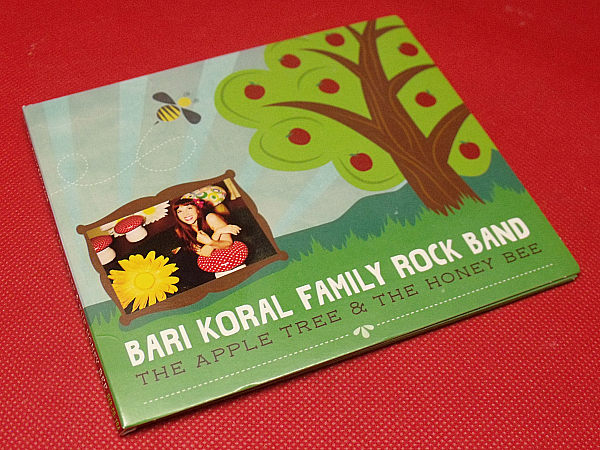 The Bari Koral Family Rock Band has been busy! Most recently they performed at The White House Egg Roll. Upcoming concerts include the New Orleans Jazz Fest, the Monterey Jazz Festival and many others.
Their latest CD, Apple Tree & The Honey Bee, has been completed. It's got the same kind of happy energy as their previous releases. This is feel good music that will get kids dancing and singing along. If kids are having a rough day, this is the kind of music that can turn it all around and make the mood happy.
Bari's voice is beautiful and easy for kids to understand. They'll be able to pick up on the lyrics quickly. The music is energetic, but it doesn't overshadow the vocals.
Apple Tree & The Honey Bee is a great CD for preschoolers and elementary school age kids. It's fun to play at home and when you're in the car.
Bari Koral Family Rock Band
Apple Tree & The Honey Bee

Loopylou Tunes
Release date 5/13/14
This fun CD has a dozen tracks to sing along with:
Dancing Bear

Apple Tree
Big Truck
Birthday
Bee
When I'm Five
Sisters & Brothers
Roller Coaster
Yes & No
Fall Down
Back to the Farm
Give a Hug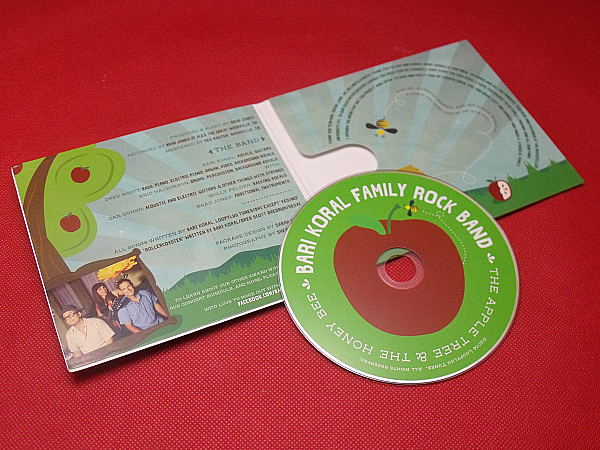 CONNECT – You can like the Bari Koral Family Rock Band on Facebook.
Enter daily through the Rafflecopter form below: