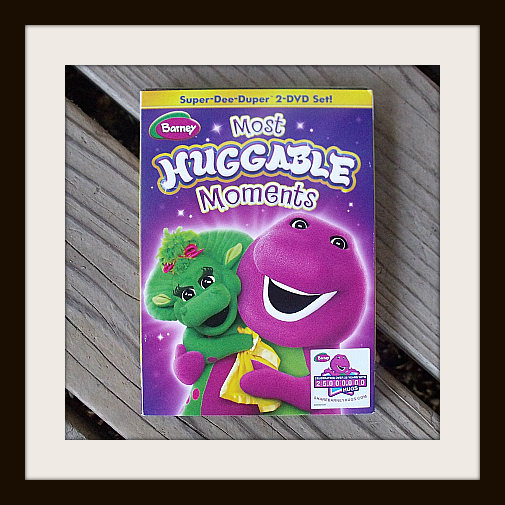 Super-Dee Duper!
Barney fans can rejoice as they do the happy dance! The Barney Best Huggable Moments 2 disc DVD set is a wonderful compilation of the things we love about Barney. There's plenty of love to go around and it's contagious. When kids watch the feel-good DVDs, they'll be reminded of all the warmth and goodness that surrounds them.
If you don't have other Barney DVDs yet, this is a great one to start your collection. If you already have others, this one is bound to become a favorite since it makes kids feel extra special.
Barney
Most Huggable Moments DVD Set

HIT Entertainment
Release date 9/17/13
Synopsis: "In this Super-Dee-Duper collection of the most huggable moments, Barney brings preschoolers on journeys big and small and reminds everyone that they're special just the way they are! Barney shows Ryan that he doesn't need to pretend to be someone else to be popular, and teaches Myra that her name isn't the only thing that makes her unique. He helps Baby Bop discover meaningful ways to be a good friend, and BJ and Riff give new meaning to the word teamwork. Come along for the most huggable, lovable and memorable moments with Barney and his friends as they share, learn and grow together!"
Between the episodes and bonus karaoke features there are over 2 hours of programming.
Episodes:
Big as Barney

Separation
What's Your Name?
Differences
Full Team Ahead
Glad to Be Me
Karaoke Music Videos:
A Friend Like You

Everyone is Special
Being Together
The Friendship Song
Best of Friends
CONNECT – You can like Barney on Facebook.
Enter daily through the Rafflecopter form below: