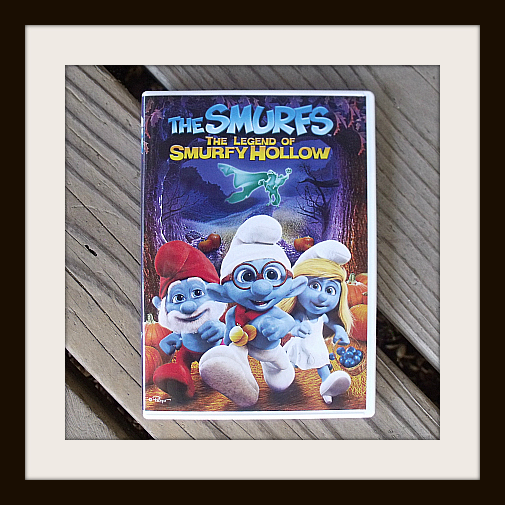 These adorable little blue creatures are back again just in time for Halloween!
As you probably guessed, this Smurfs mini-movie is based on The Legend of Sleepy Hollow. It's got the right amount of 'spooky and scary' to keep kids entertained, but is very kid-appropriate so there's no need for kids to be really frightened. Smurfy Hollow is scary in a good way!
Kids will recognize the Smurf voices as the actors are the same as in the movie – Alan Cumming, Fred Armisen, Anton Yelchin, Hank Azaria and others. The Legend of Smurfy Hollow is great fun for kids and adults!
The Smurfs
The Legend of Smurfy Hollow

Rated G
Release date 9/10/13
Synopsis: "Inspired by the classic tale "The Legend of Sleepy Hollow," in this all-new, animated special, THE SMURFS: THE LEGEND OF SMURFY HOLLOW™, the Smurfs learn the value of friendship and family. When Brainy Smurf is favored to win the annual Smurfberry Hunt for the ninth year in a row, Gutsy Smurf sets out to discover how Brainy wins every year. Gutsy's investigation takes him into spooky Smurfy Hollow – and right into Gargamel's trap! Can Brainy and Gutsy, with the help of Smurfette, put aside their rivalry before Gargamel captures them, or worse, will they come face-to-face with the legendary ghost, the Headless Horseman?"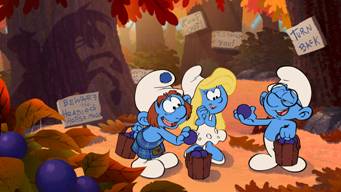 Enter daily through the Rafflecopter form below: