Smurfs Halloween DVD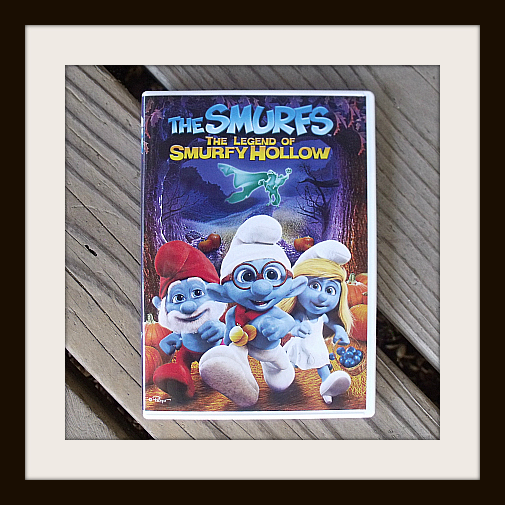 These adorable little blue creatures are back again just in time for Halloween!
As you probably guessed, this Smurfs mini-movie is based on The Legend of Sleepy Hollow.
It's got the right amount of 'spooky and scary' to keep kids entertained, but is very kid-appropriate so there's no need for kids to be really frightened.
Smurfy Hollow is scary in a good way!
Kids will recognize the Smurf voices as the actors are the same as in the movie – Alan Cumming, Fred Armisen, Anton Yelchin, Hank Azaria and others.
The Legend of Smurfy Hollow is great fun for kids and adults!
Rated G
Release date 9/10/13
Synopsis:
Inspired by the classic tale "The Legend of Sleepy Hollow," in this all-new, animated special, THE SMURFS: THE LEGEND OF SMURFY HOLLOW™, the Smurfs learn the value of friendship and family.
When Brainy Smurf is favored to win the annual Smurfberry Hunt for the ninth year in a row, Gutsy Smurf sets out to discover how Brainy wins every year.
Gutsy's investigation takes him into spooky Smurfy Hollow – and right into Gargamel's trap!
Can Brainy and Gutsy, with the help of Smurfette, put aside their rivalry before Gargamel captures them, or worse, will they come face-to-face with the legendary ghost, the Headless Horseman?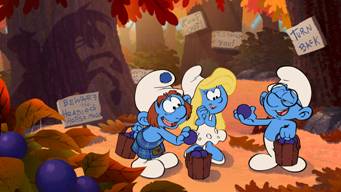 More from Mama Likes This
Take a look at my other shopping articles and entertainment reviews, so you can get some great tips for products your family wants and needs.
Halloween Deals
Free Halloween Activity Pages
Halloween Crafts
Free Pumpkin Stencils
Free Printable Masks
Happy Halloween!