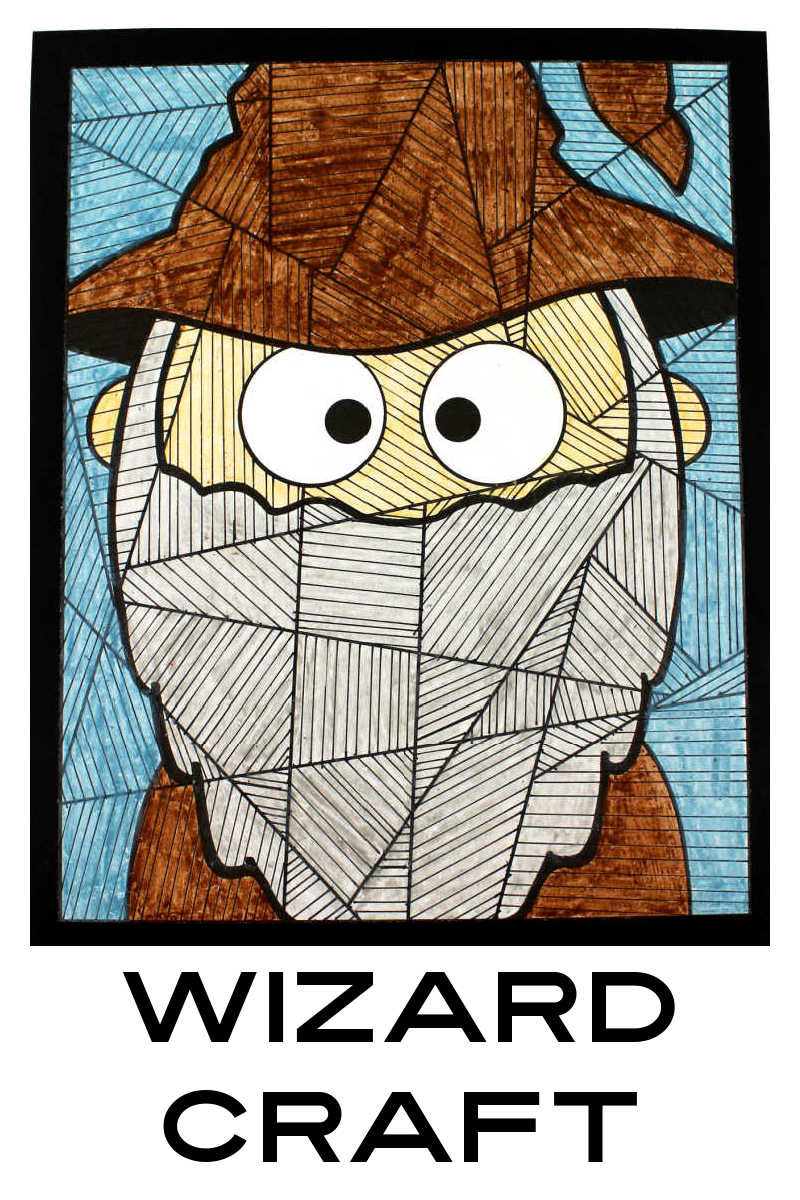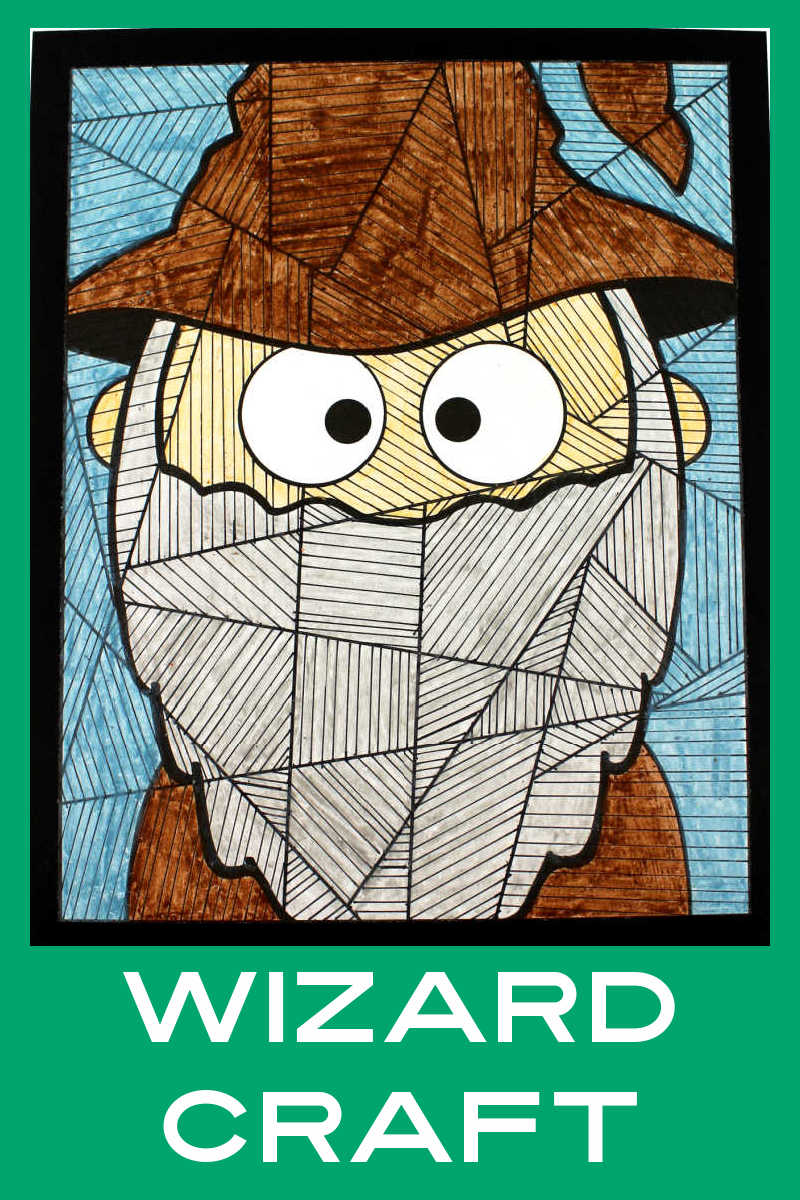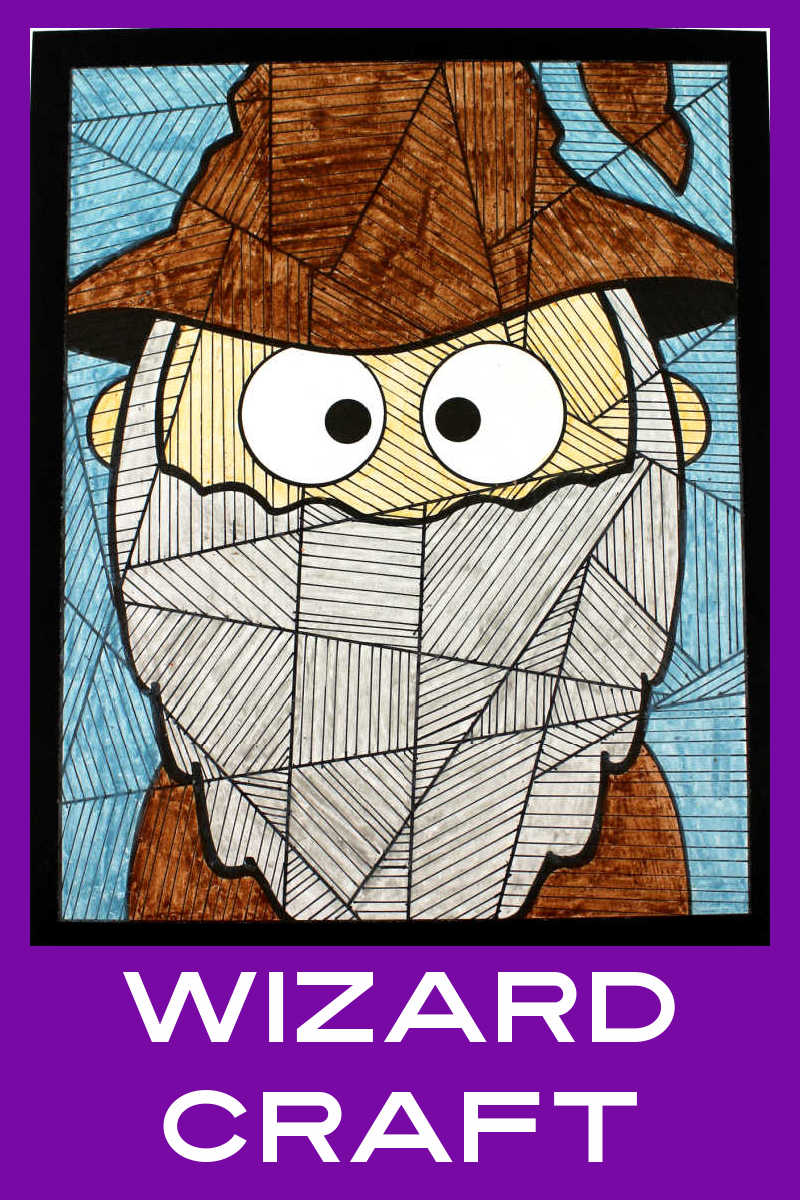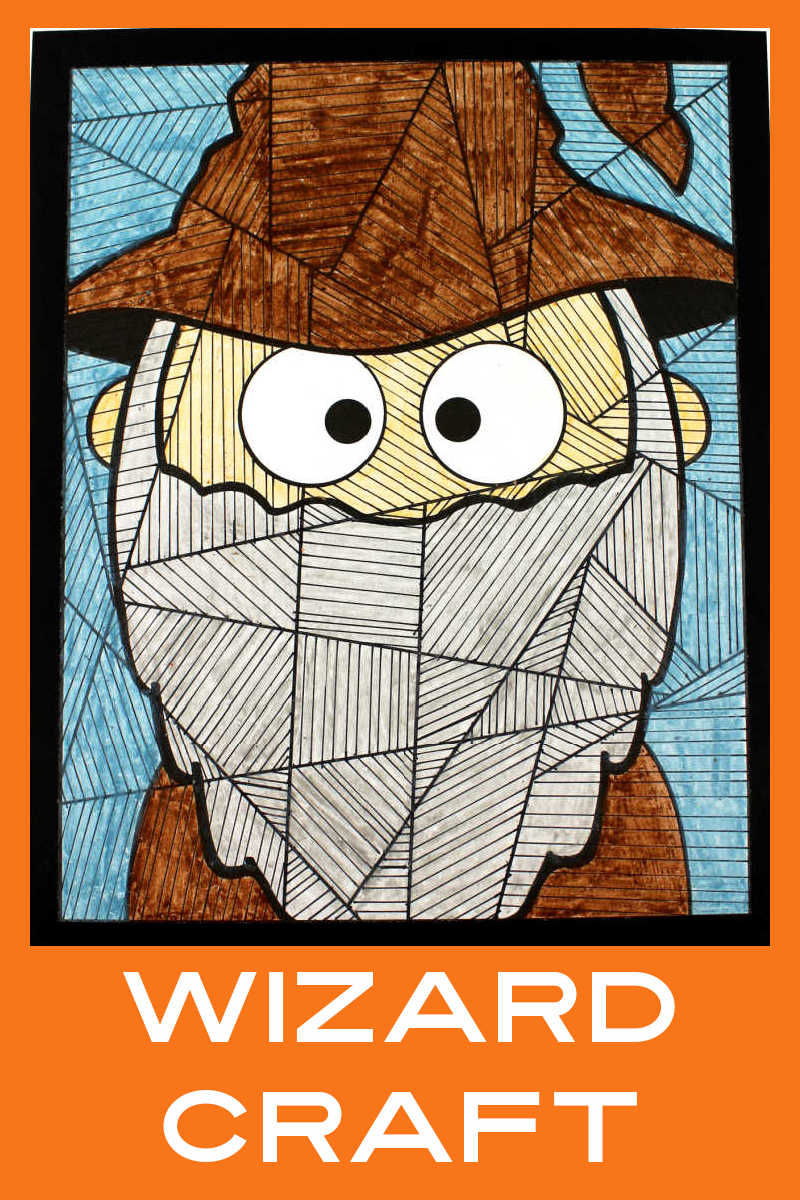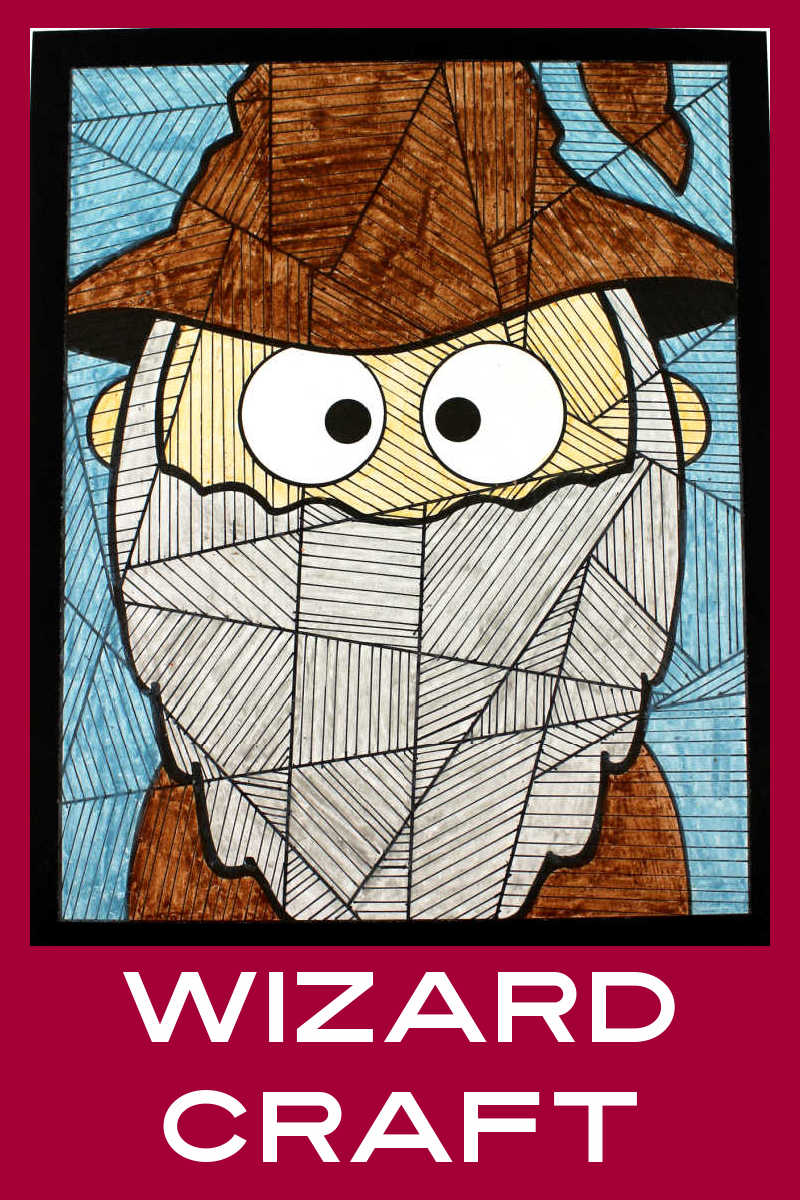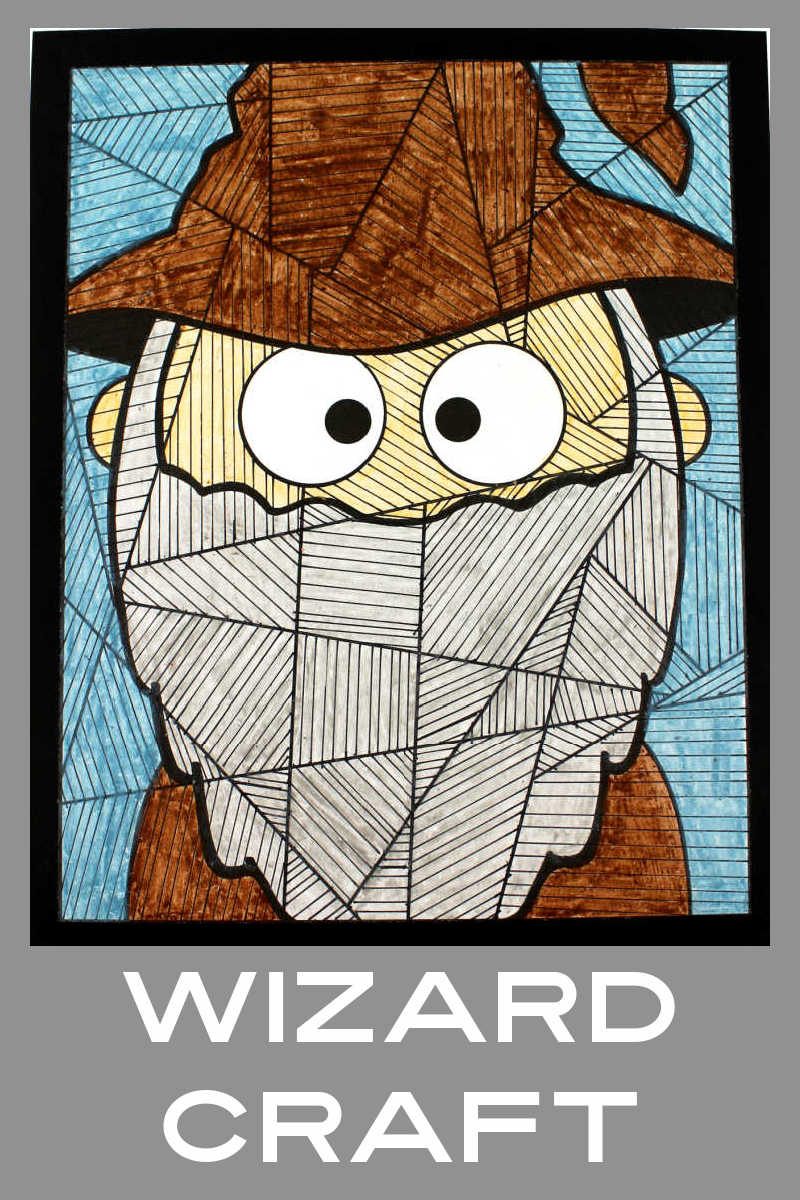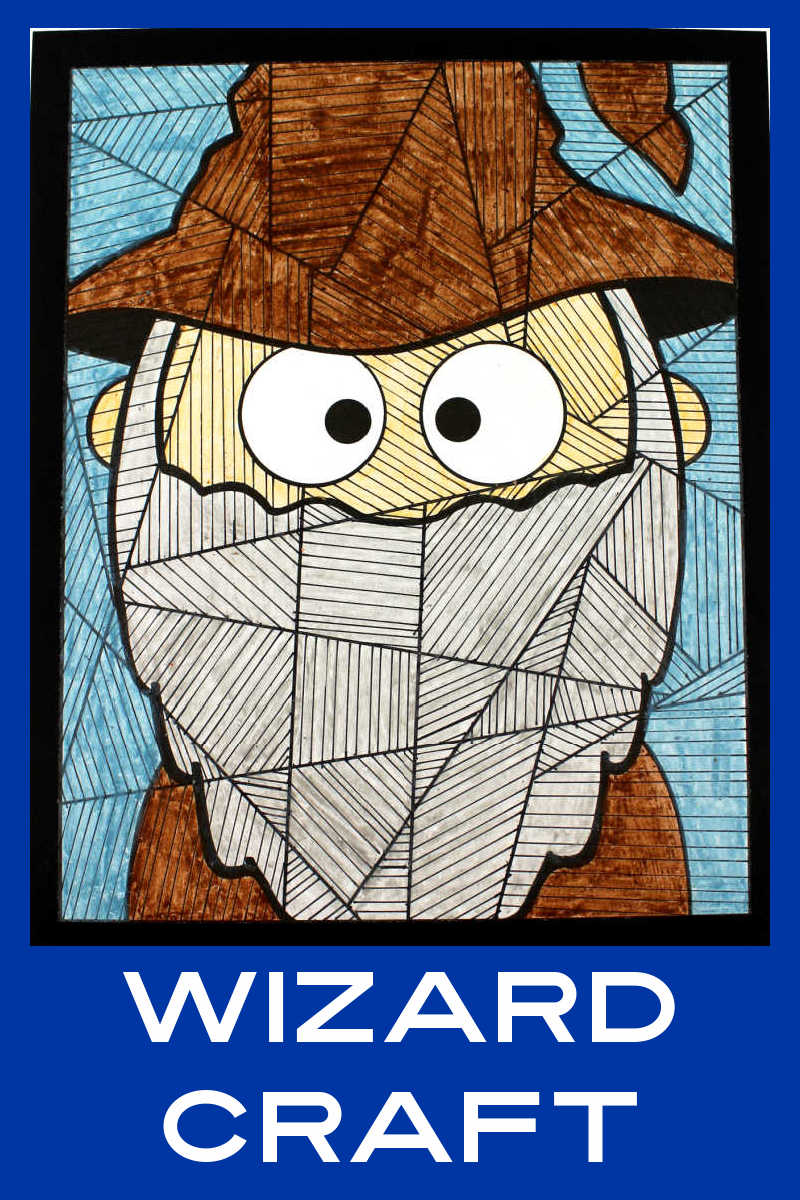 Wizard
Free Printable Line Study Art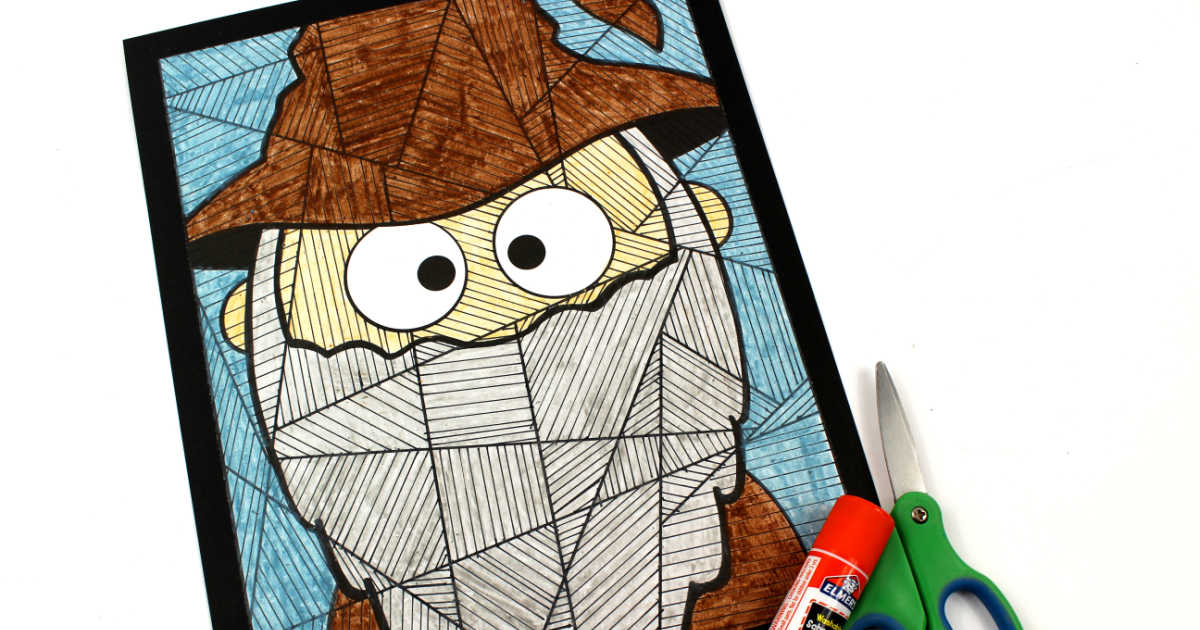 Kids will enjoy making this wizard coloring craft, when they celebrate Halloween or for a wizard party or family movie night.
Harry Potter and the Lord of The Rings series are great for wizard fans and, of course, Halloween is the perfect time for sorcery.
In fact, many of your kids may be planning to dress up as a wizard for trick or treating.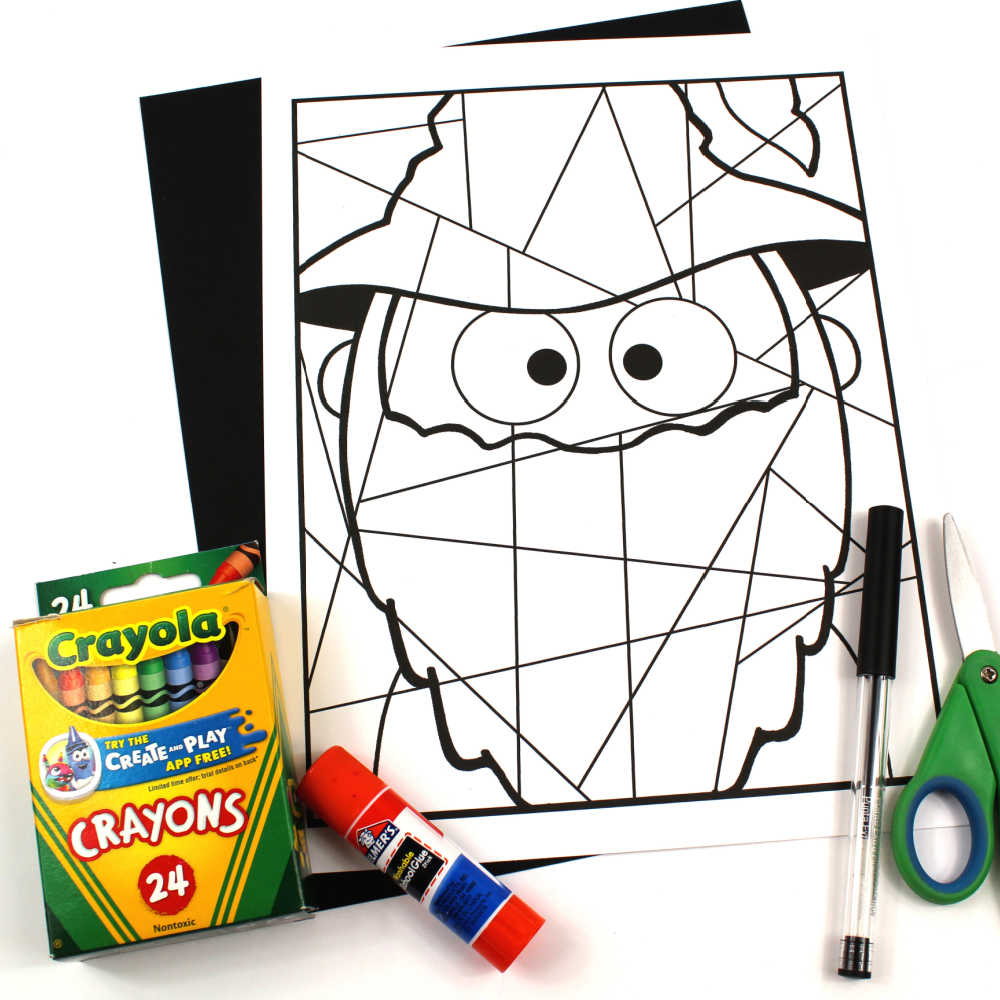 The supplies you'll need for this craft are simple, so you may have everything you need on hand already.
With my free printable pdf your child can easily create this wizard line art,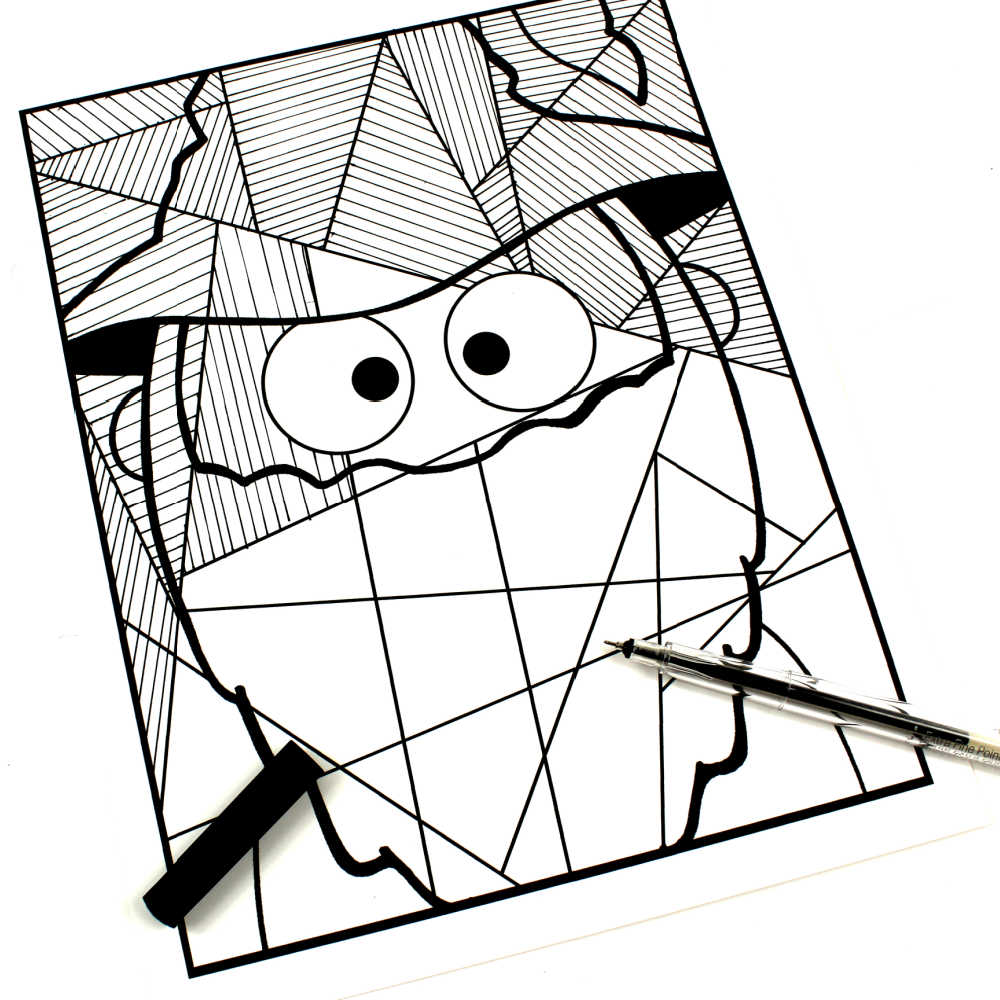 Each child can put their own personal spin on the craft, when they add lines in whatever direction they choose.
They can color the project just like mine or they can come up with their own creative color combination.
Have fun!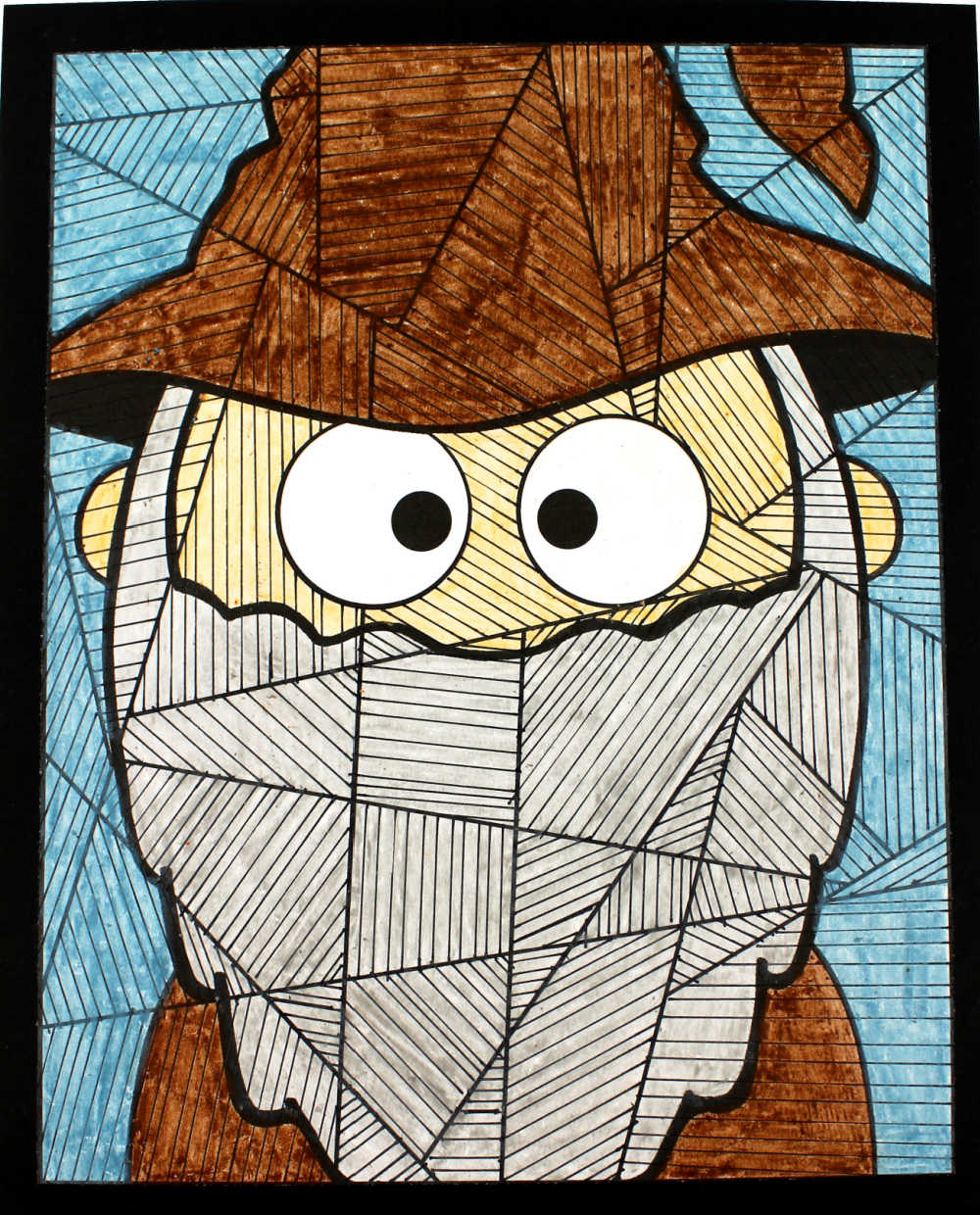 Wizard Coloring Craft
Supplies
Free download – Wizard pdf
White Cardstock
Black Cardstock
Fine Tip Black Marker
Crayons or Markers
Glue Stick
Scissors or Paper Cutter
Instructions
1) Download the free wizard coloring craft pdf.
2) Print the pdf on white cardstock.
3) Draw rows of lines in each of the separated areas, except for the eyes. Mix it up, so the different angles will make your artwork unique.
4) Color the background light blue, the hat and clothing brown, the beard gray and the face skin tone or choose your own color combination.
5) Cut off the excess white border around the picture with scissors or a paper cutter.
6) Glue your artwork to the center of the black cardstock, so that the black frames the art.
7) Display the art in your home or give it as a gift.
Download the free printable wizard coloring craft pdf, so your child can create this fun line art project.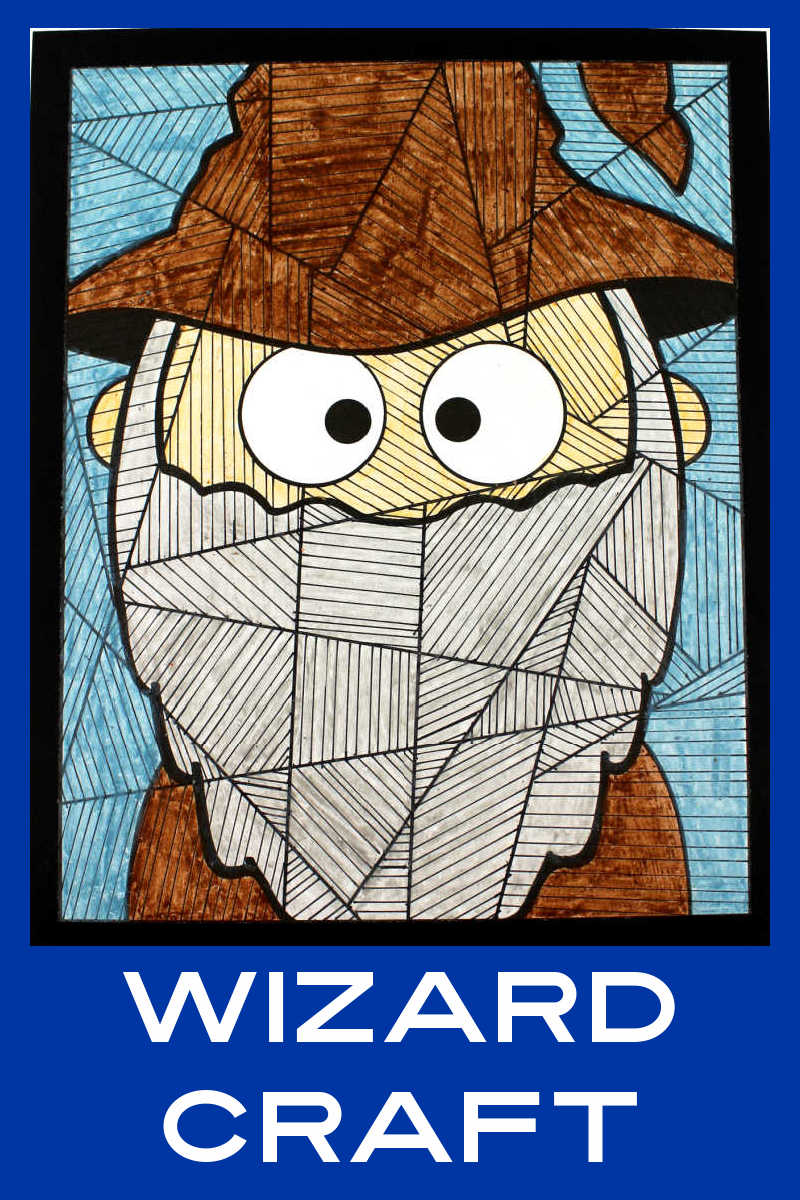 More from Mama Likes This
Take a look at my other shopping articles and entertainment reviews, so you can get some great tips for products your family wants and needs.
Halloween Deals
Halloween Crafts
Free Halloween Activity Pages
Happy Halloween!