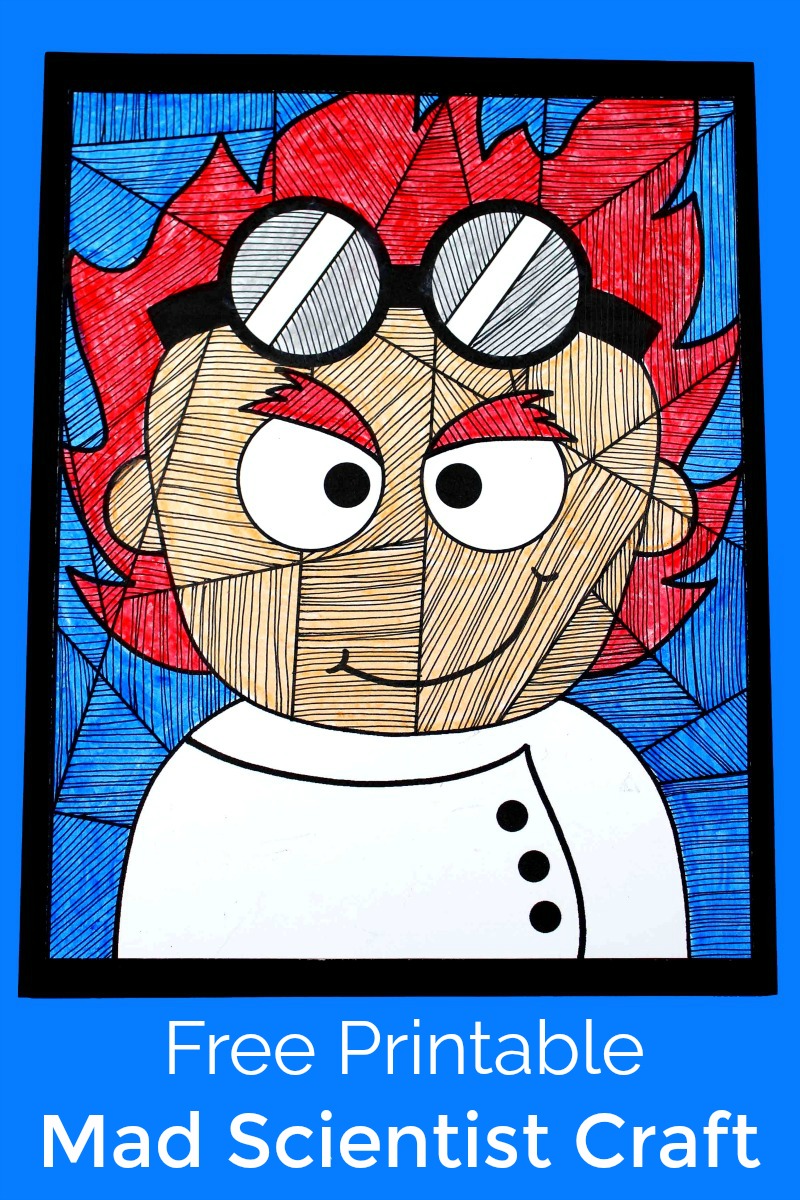 Mad Scientist Craft
Free Printable Line Study Art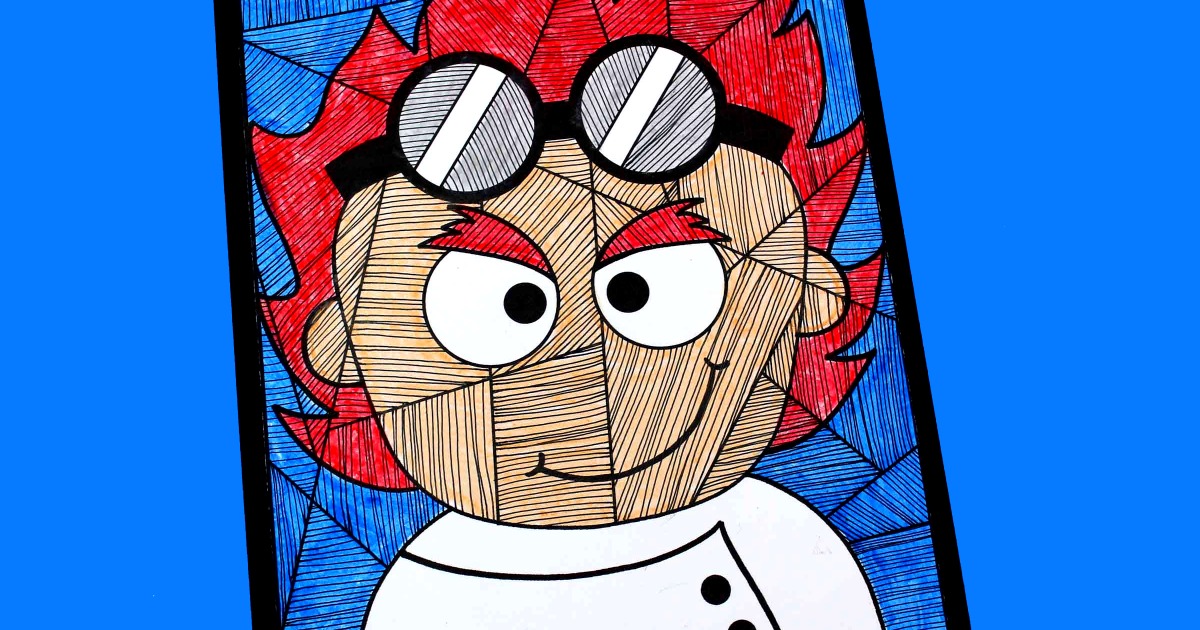 If there is a budding mad scientist in your house, use my printable mad scientist craft to create your own artwork.
It is a perfect project for Halloween, but is great year round for those of us who love science and STEM education.
Of course, crafty adult scientists can have fun creating this line study art piece, too.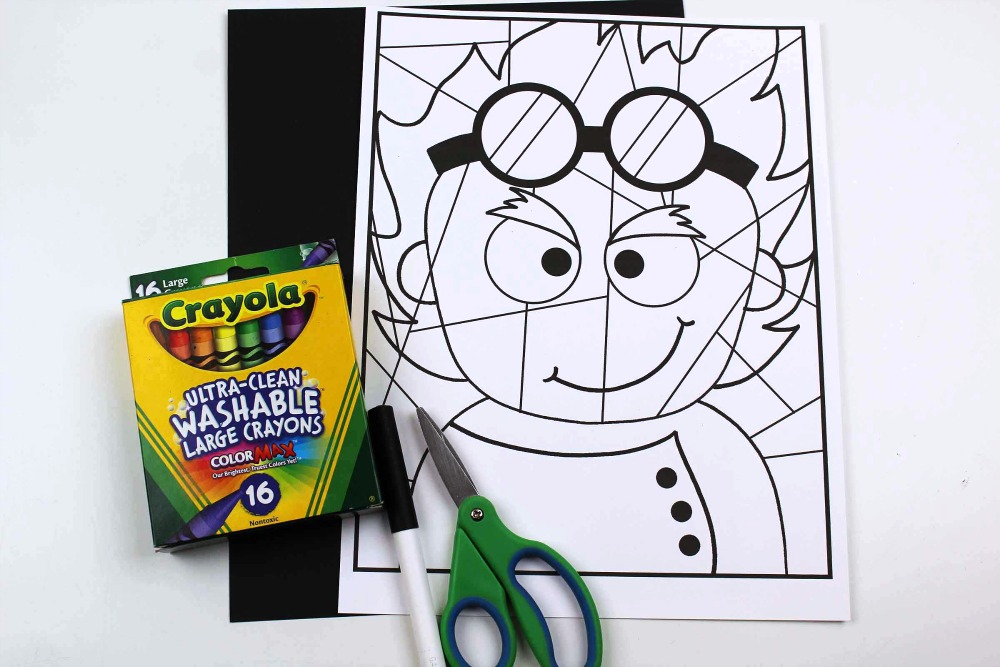 The project allows for plenty of creativity, so it is good for all ages.
There is no right and wrong way to do it, since it will look good with varied colors and different lines.
You can choose hair and skin tones that will make this scientist look like you or you can use a wacky color palette to create a fictional mad scientist.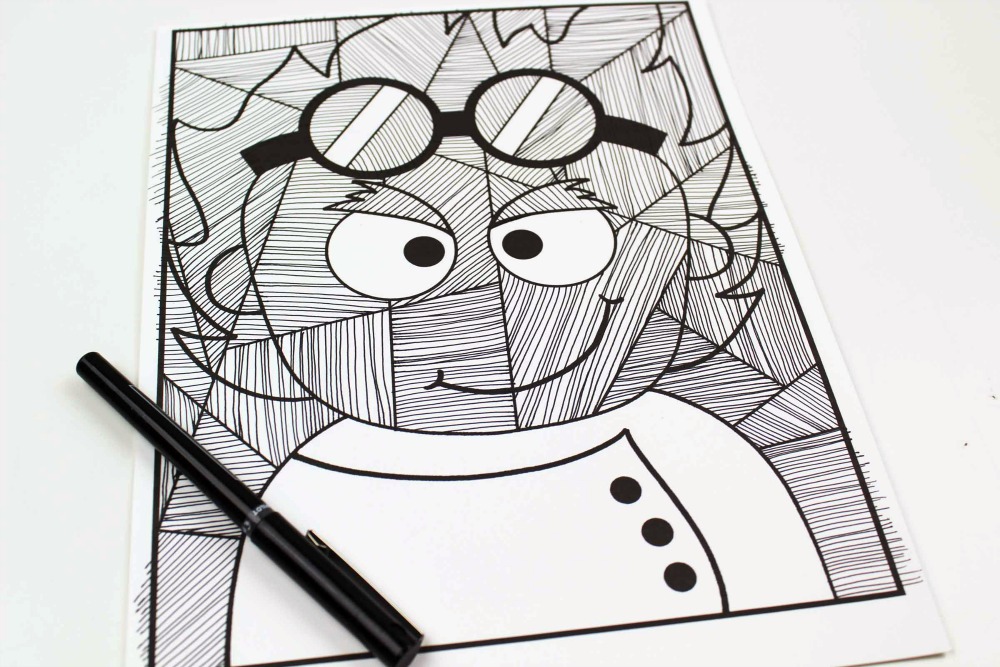 The lines give the art a level of creativity that makes it stand out from regular coloring pages.
It also makes this a relaxing and soothing project, so it is perfect for kids and adults who like to unwind and color.
Make this mad scientist for Halloween or make it just because.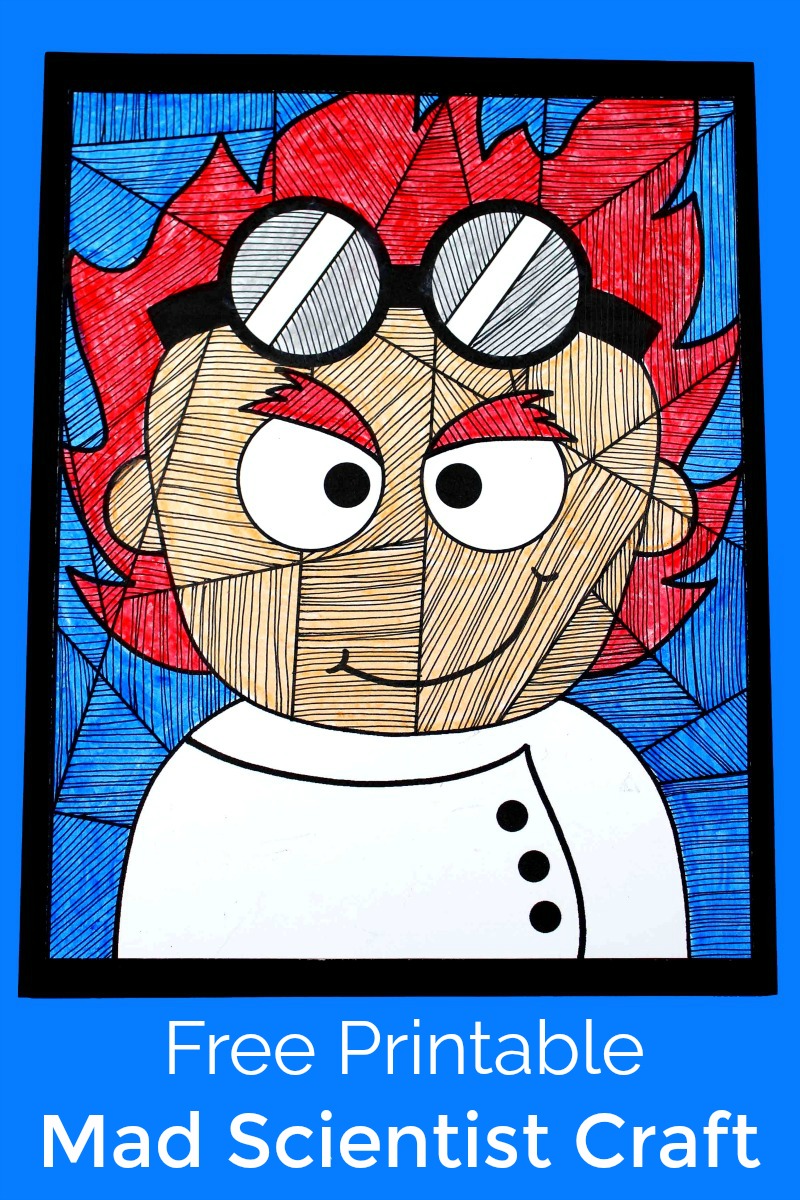 Mad Scientist Craft
Supplies
White Cardstock
Black Cardstock
Fine Tip Black Marker
Crayons or Markers
Glue Stick
Scissors or Paper Cutter
Instructions
1) Download the free mad scientist template.
2) Print the mad scientist on white cardstock.
3) Draw rows of lines in each of the separated areas, except for the lab coat, eyes and stripe on the goggles. Mix it up anyway you would like, so the different angles will make your artwork unique.
4) Color the background, face, hair and goggles. Choose colors to make the scientist look like you or choose any wacky color combination
5) Cut off the excess white border around the picture with scissors or a paper cutter.
6) Glue your artwork to the center of the black cardstock, so that the black frames the art.
7) Display the art in your home or give it as a gift.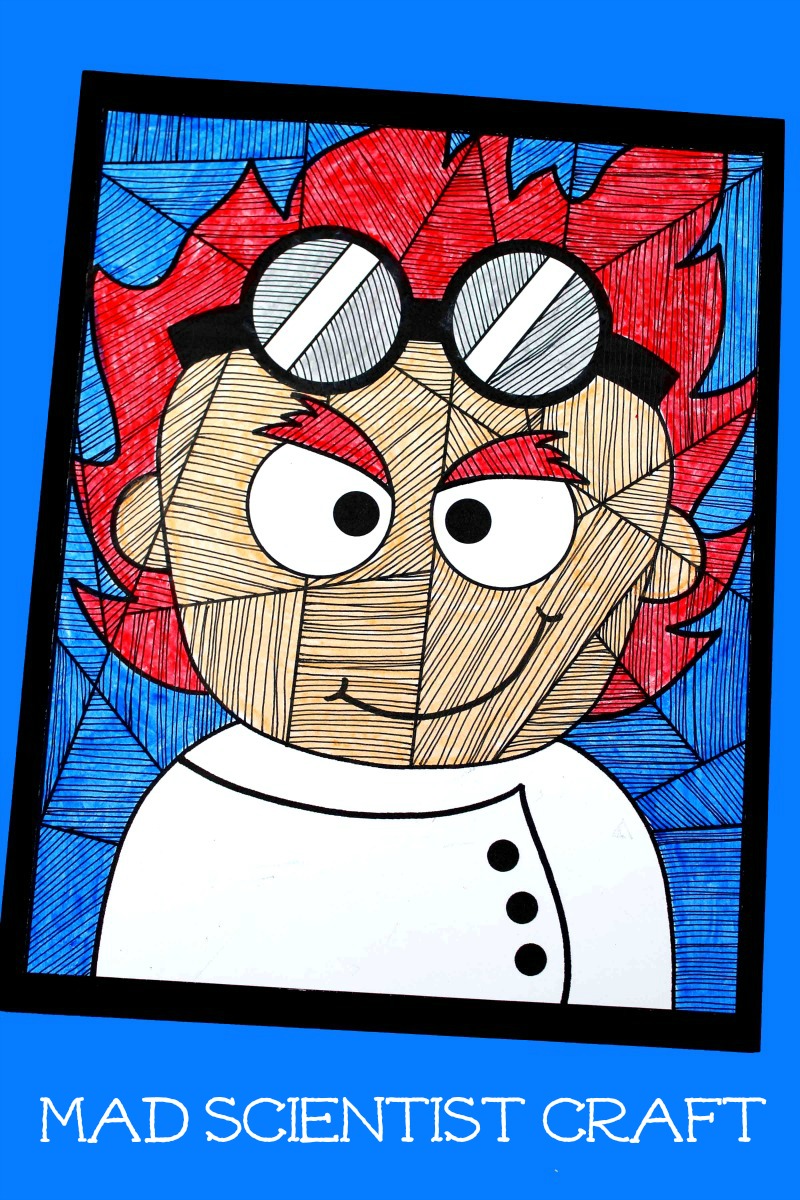 Click HERE to download the free printable mad scientist craft project, so your kids can create some fun, personalized art.
~~
More from Mama Likes This
Take a look at my other shopping articles and entertainment reviews, so you can get some great tips for products your family wants and needs.
Halloween Deals
Halloween Crafts
Free Halloween Activity Pages
Happy Halloween!