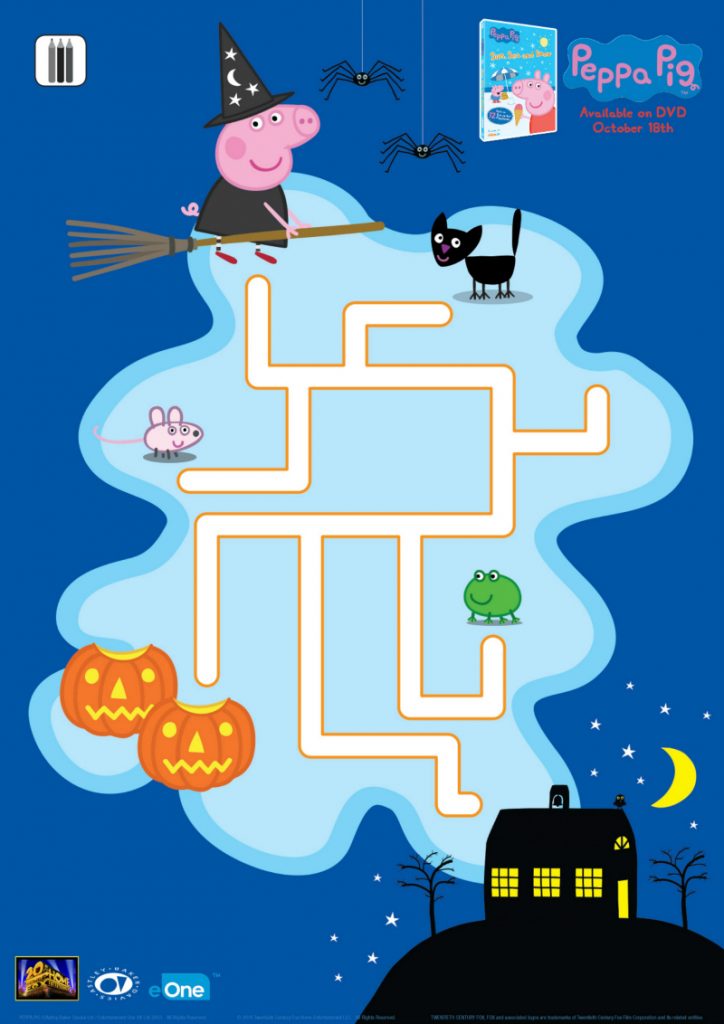 Printable Peppa Pig Halloween Maze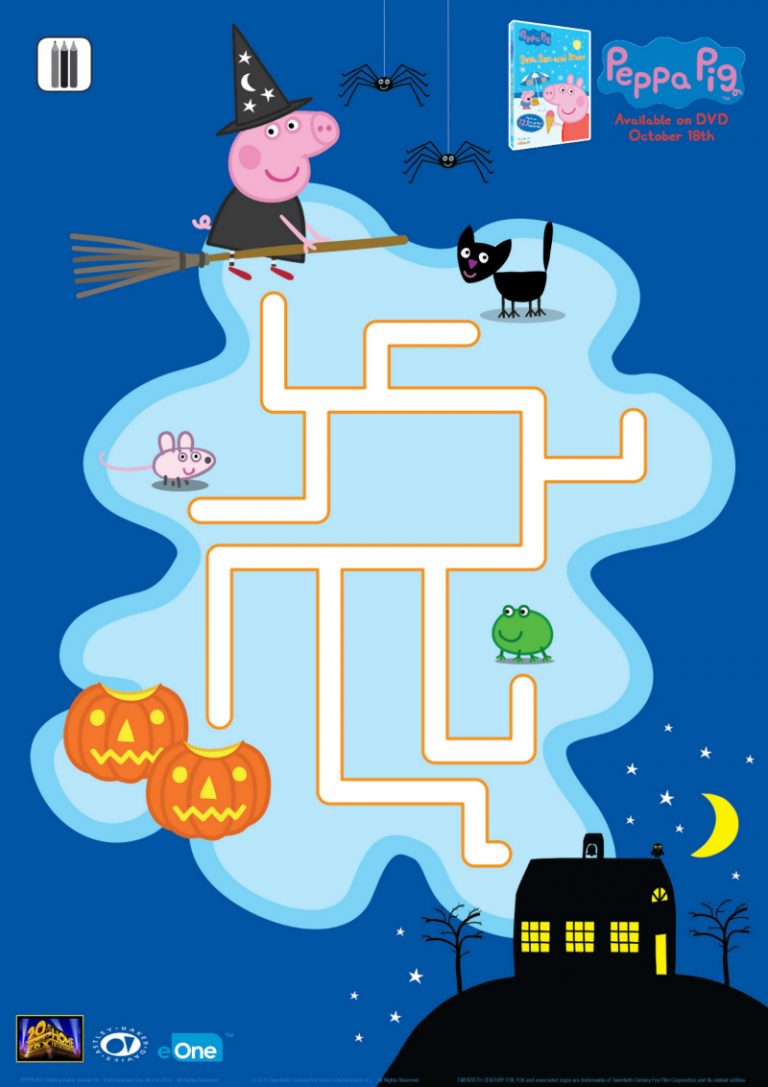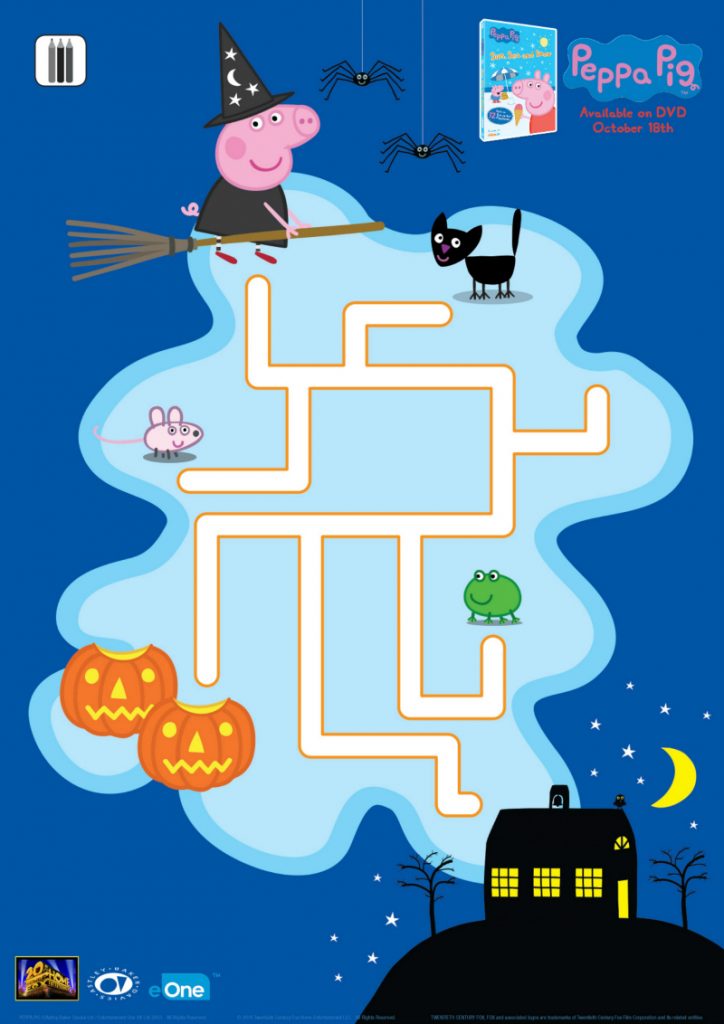 Click HERE to download the free printable Peppa Pig Halloween maze, so your kids can have a fun challenge.
Print the activity page or just save it to your computer.
However your kids decide to use it, this is a fun maze.
Since the Halloween maze is from Peppa Pig, it is perfect for the little ones.
It's fun, but not too difficult. And it is a little bit spooky, but not too scary.
Peppa's Halloween Countdown
20th Century Fox
Release date 1/22/19
Synopsis
In the DVD's title episode, Peppa and her friends use their imaginations to decide what they want to be when they grow up, as they work to help others in "The Police," "Doctors," and "The Fire Engine".
Later, the playgroup gets excited for showtime!
In "Move to Music," the friends dance along with Madame Gazelle and learn how to play instruments for an oinktastic performance in "Shake, Rattle and Bang"!
Episodes
More from Mama Likes This
Take a look at my other shopping articles and entertainment reviews, so you can get some great tips for products your family wants and needs.
Halloween Deals
Free Halloween Activity Pages
Halloween Crafts
Free Pumpkin Stencils
Happy Halloween!