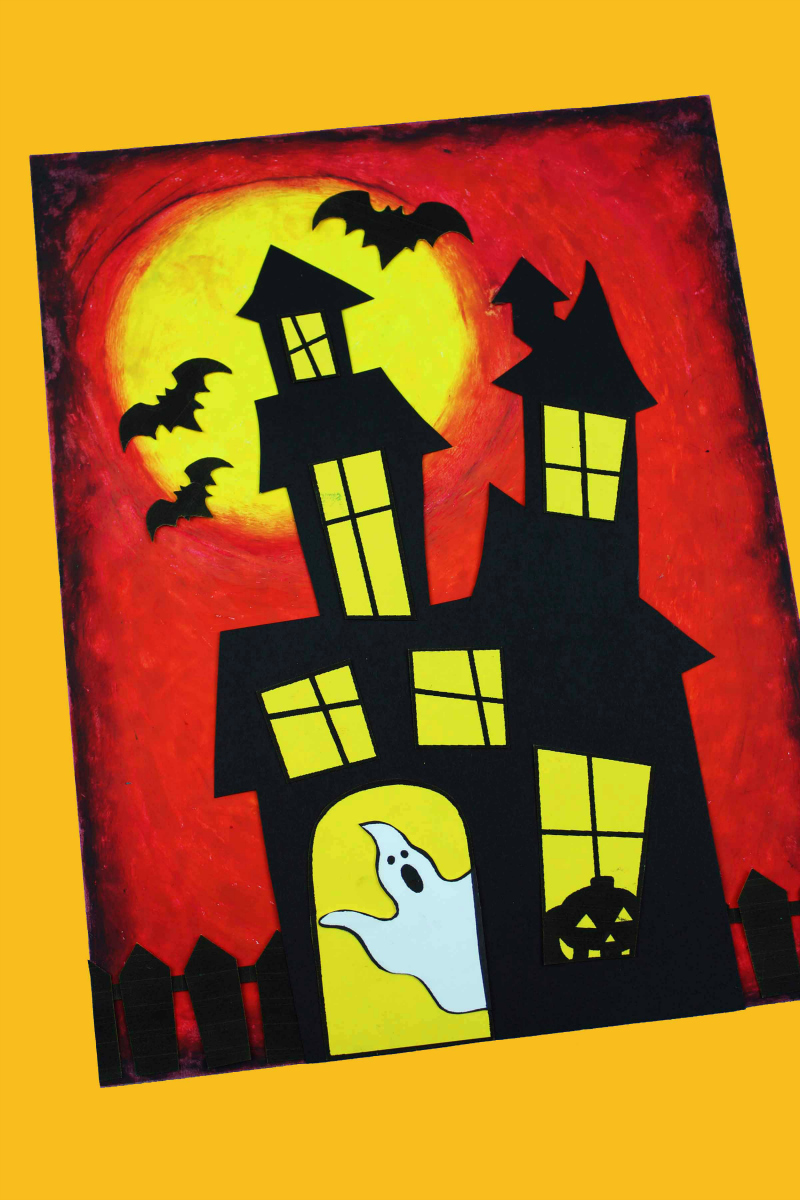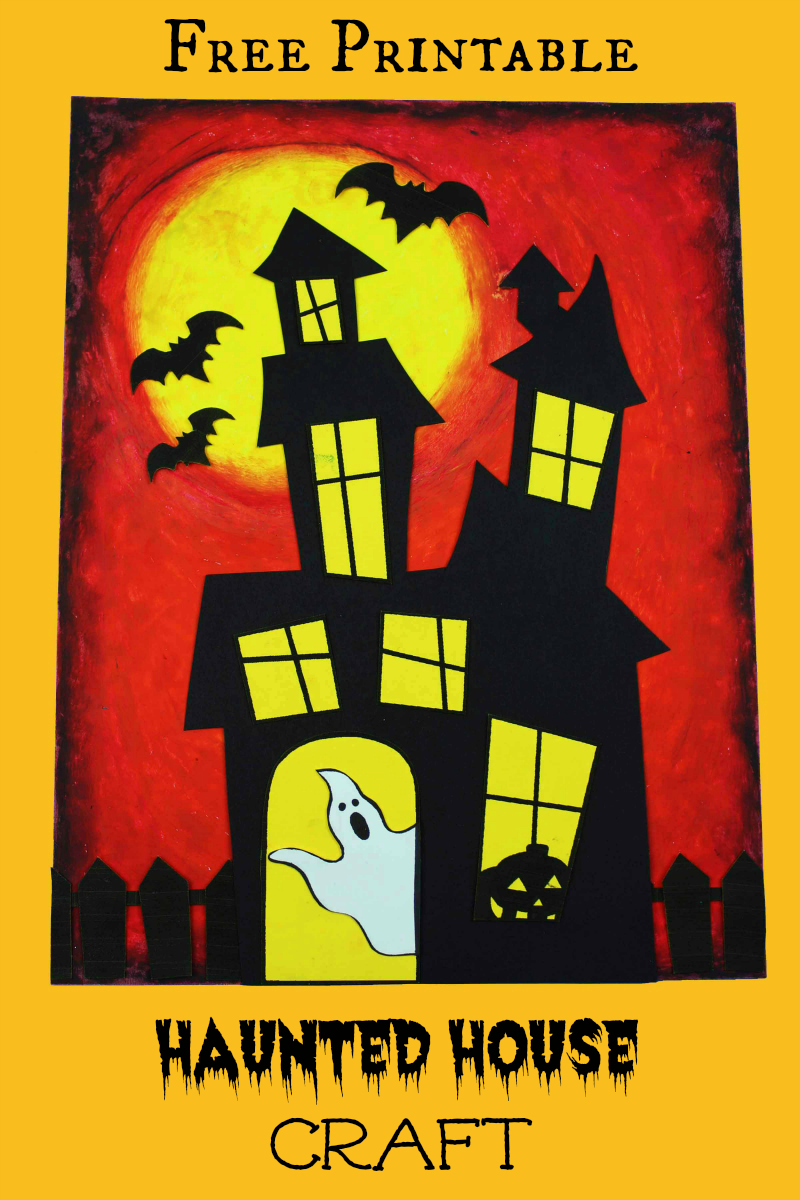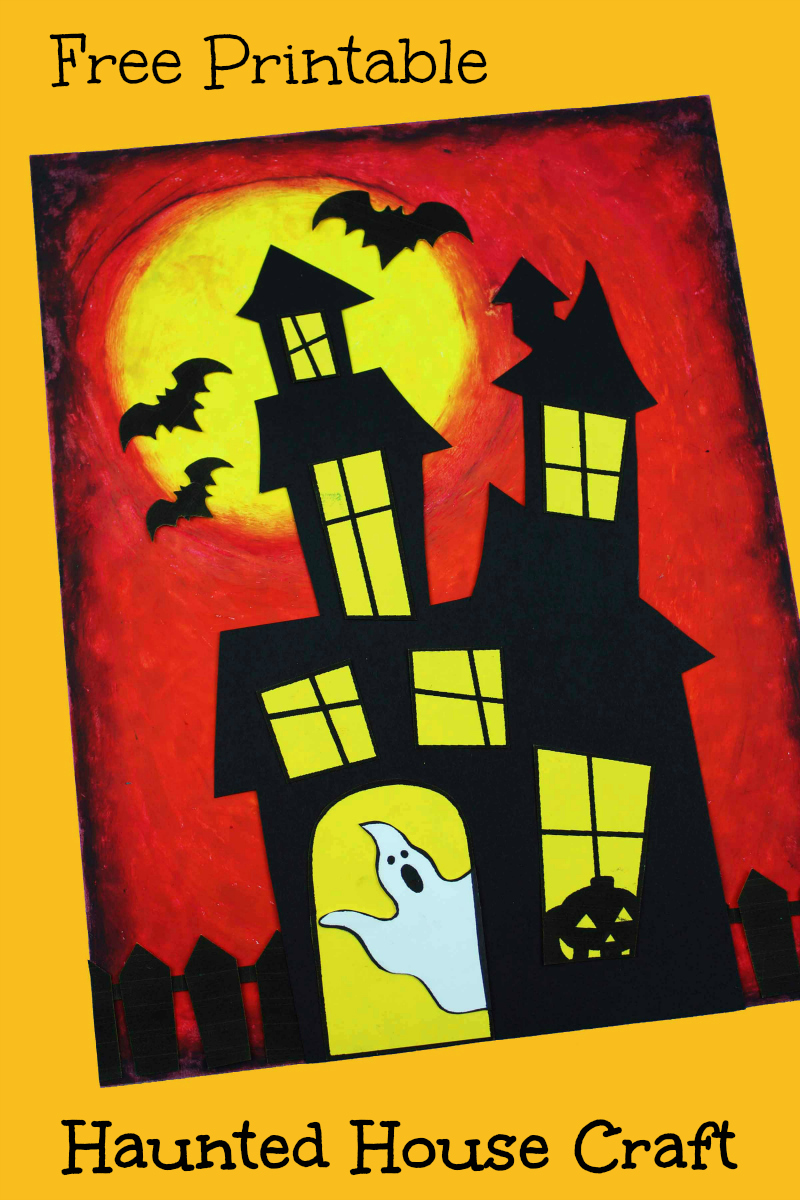 Make Your Own Haunted House Art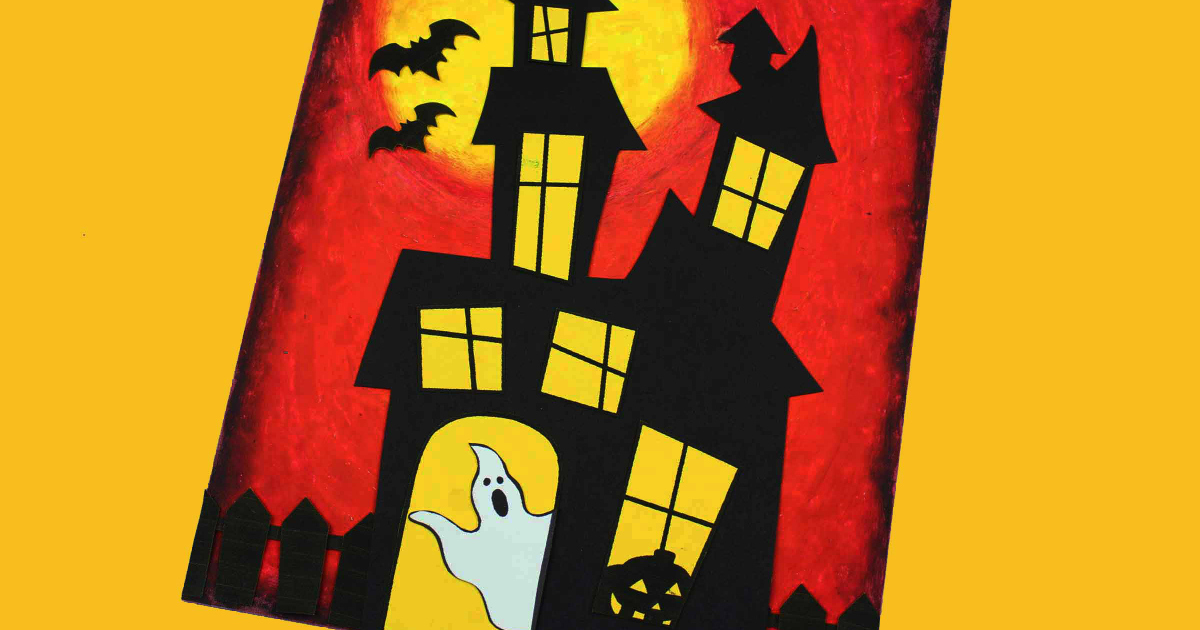 Halloween is the perfect time of year for spooky fun, so you and your kids will want to make my printable haunted house craft.
The background is created using oil pastels.
Other elements are printed, cut and glued in place.
There is room for creativity with the background colors and placement of the pieces, but this is a fairly foolproof craft.
Even if you don't think you are artistic, you can follow the instructions and create a beautiful and spooky piece of art.
Kids and adults can have fun making it, and can be proud to display it throughout the Halloween season.
In fact, you may want to save it, so you can bring it out year after year.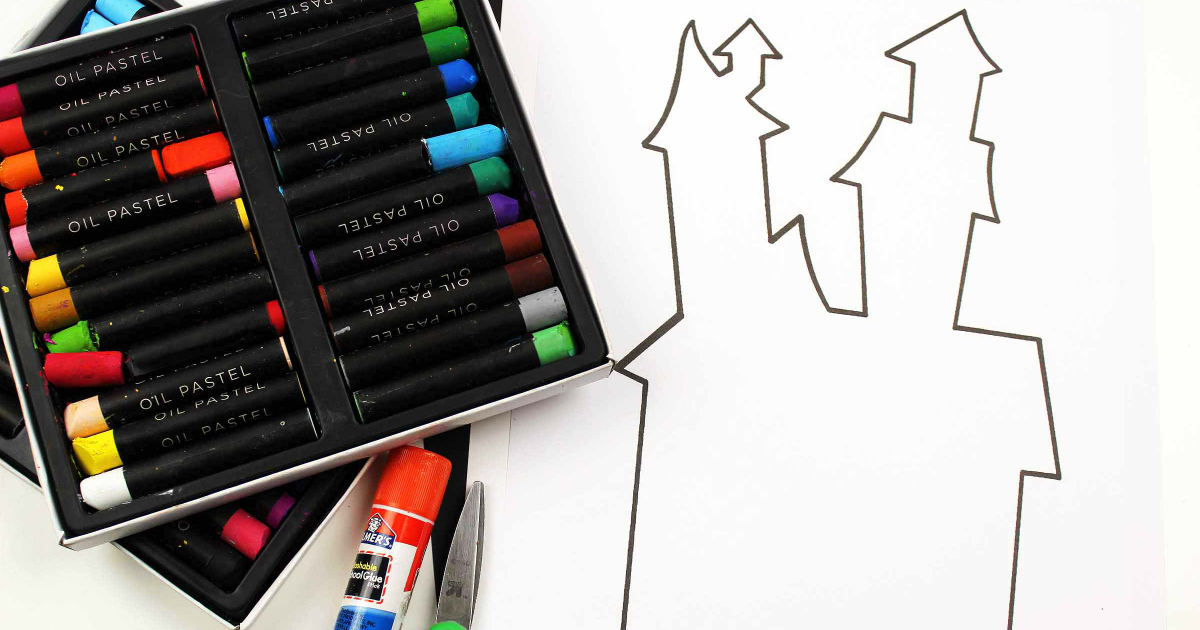 Oil pastels are the perfect choice for the background, since the colors are so vibrant.
I love the orange and red sky for this haunted scene, but you are welcome to experiment with other colors.
A deep purple and blue sky would look amazing, too.
Perhaps, I'll try that color combination the next time I make this craft.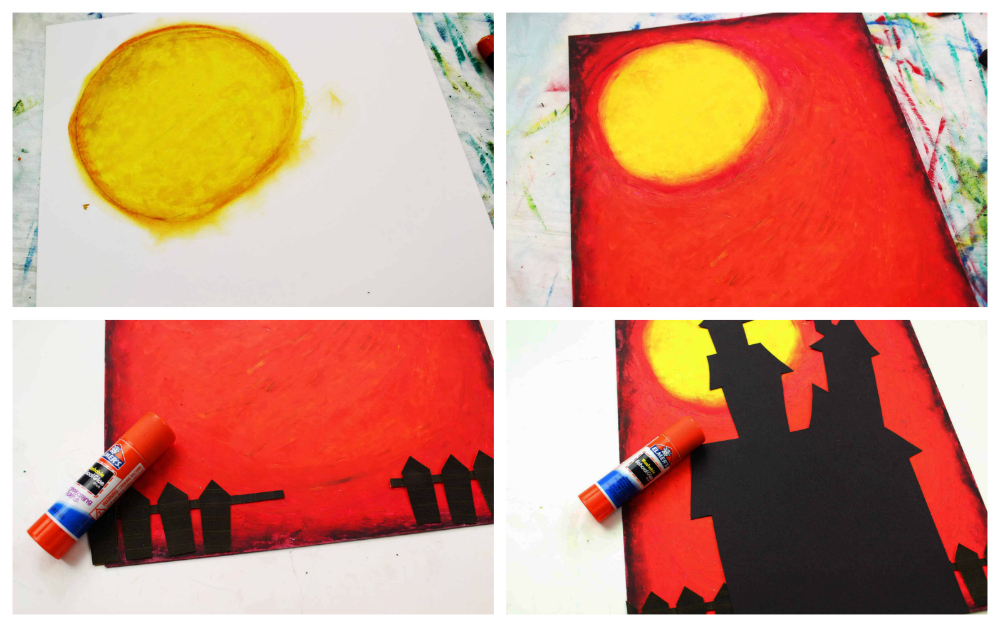 If you have a small child who wants to make this haunted house, you may need to help them with the cutting.
Then they can help with the background and decide where to place the other pieces.
The template includes 4 ghosts. You can use one like you see in mine or you can use them all.
I hope you have a lot of fun, when you make this spooky haunted house art!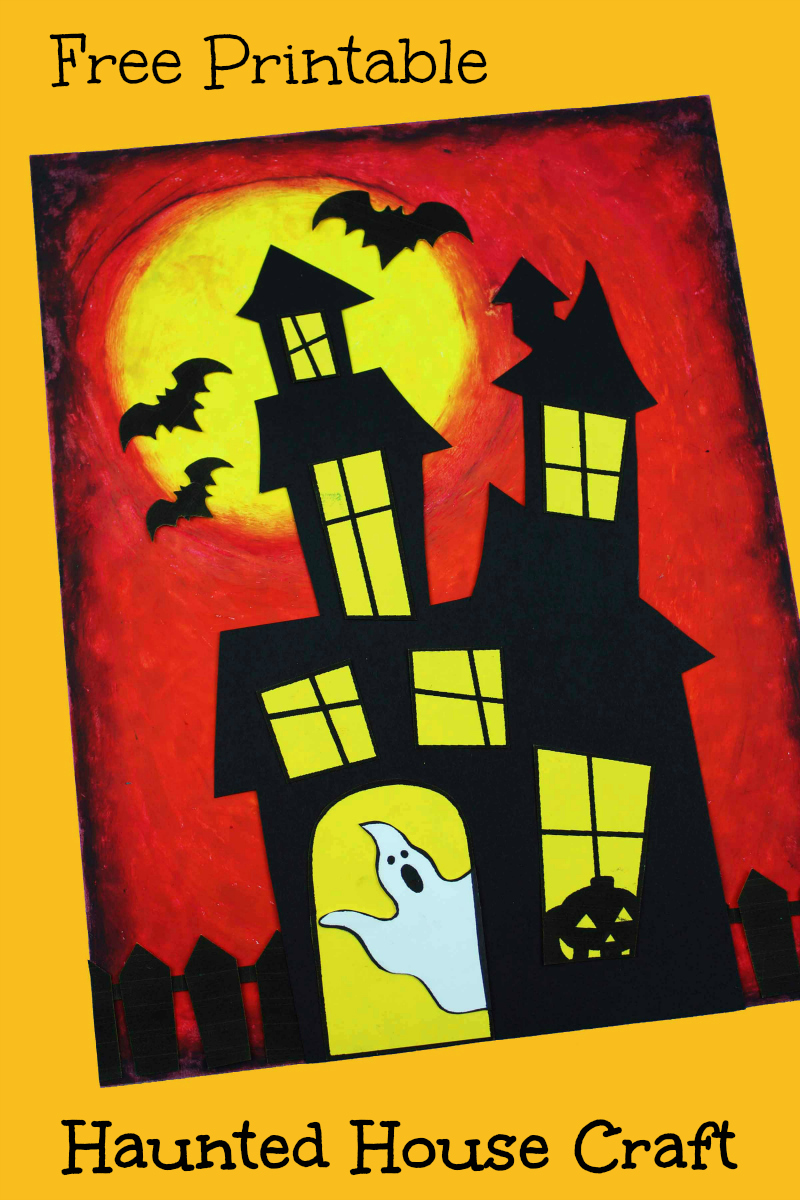 Free Printable Haunted House Craft
Supplies
Cardstock (2 pages of White, 1 each of Black and Yellow)
Scissors
Oil Pastels (Yellow, Orange, Red and Black)
Glue Stick
Instructions
1) Download the free printable haunted house template.
2) Print each page on the appropriate color of cardstock. You'll see the color listed on the top of each page.
3) Carefully cut out each piece.
4) On the remaining piece of white cardstock, draw a yellow pastel circle moon.
5) Trace around the yellow circle with the orange pastel.
6) Use your fingertip to smudge the colors together.
7) Use the orange and red pastels to finish filling in the page. Blend and smudge until you are satisfied with the look.
8) Draw a border around all four sides of the page with the black pastel and smudge it towards the middle of the page.
9) Glue the fence towards the bottom of the page and the the house on top of the fence.
10) Next, glue the bats over the moon.
11) Then add the doors and windows to the haunted house.
12) Finish by gluing the ghosts to the page.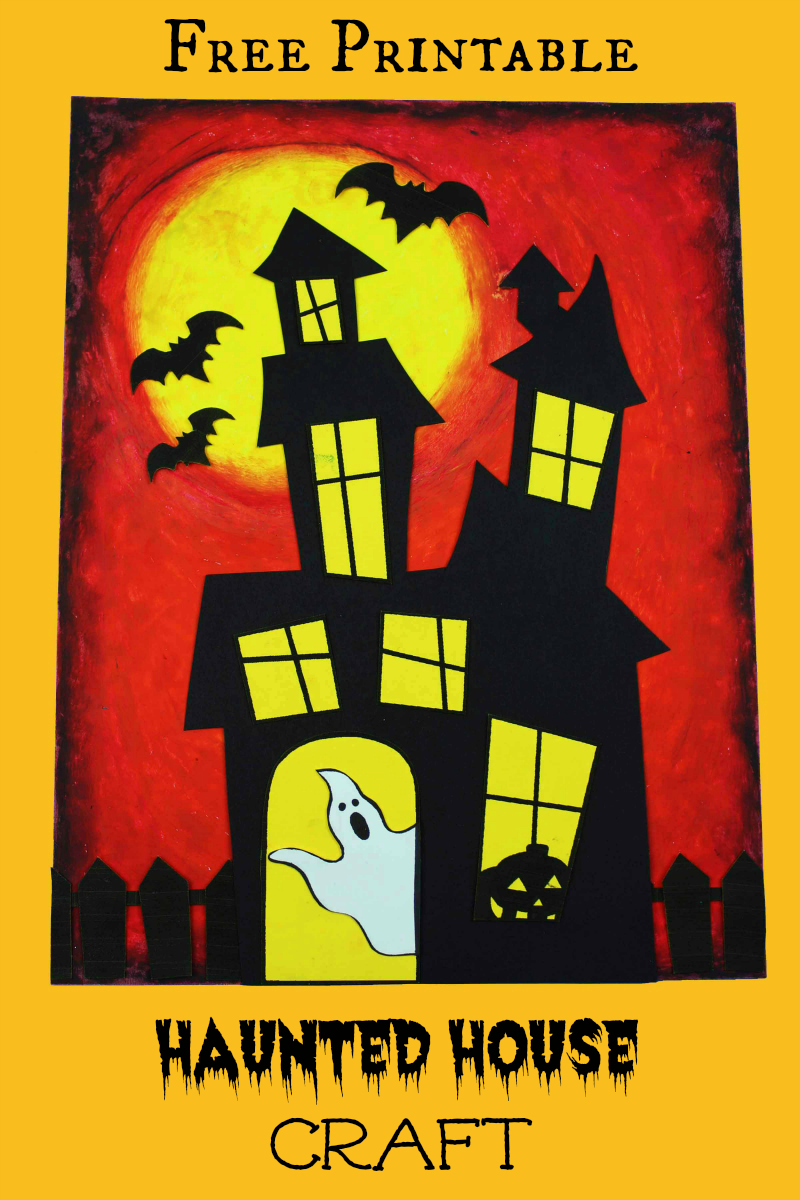 More from Mama Likes This
Take a look at my other shopping articles and entertainment reviews, so you can get some great tips for products your family wants and needs.
Halloween Deals
Halloween Crafts
Free Halloween Activity Pages
Free Pumpkin Stencils
Printable Masks
Happy Halloween!