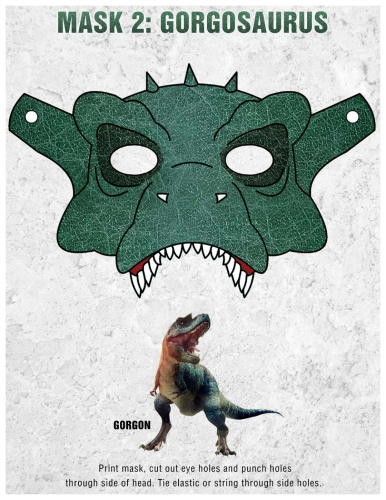 Click HERE to download the free printable dinosaur mask.
Print, cut and add elastic or string!
This fun activity is great for one kid or a group of kids. Depending on the ages of the children, adult assistance may be needed. Once the mask is made, the real fun and roars begin!


Walking With Dinosaurs

Blu-ray / DVD Combo Pack
Rated PG
Release date 3/25/14