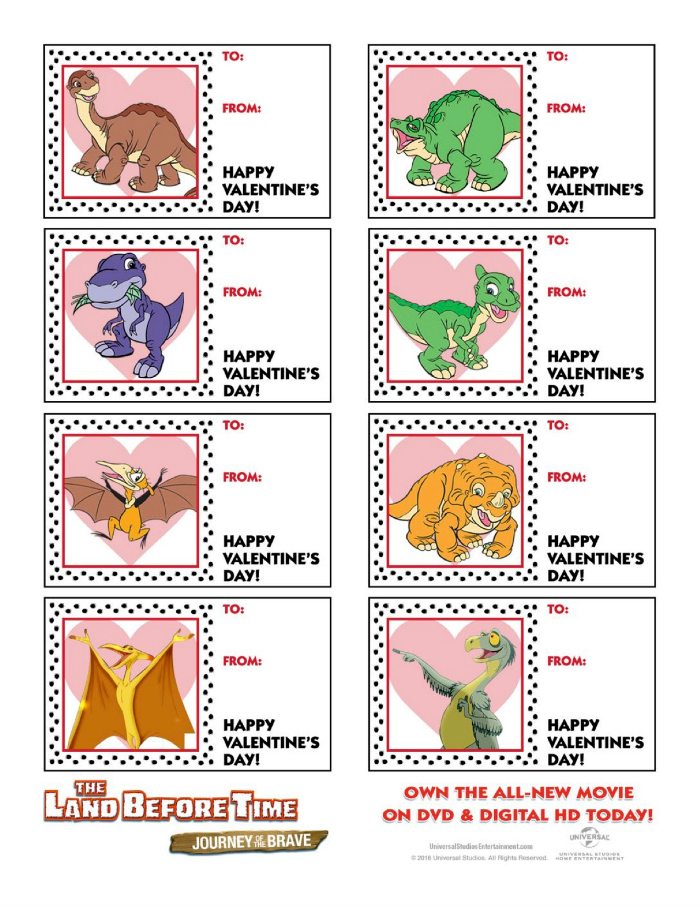 Click HERE to download.
Aren't these Land Before Time Valentine's Day cards cute? You can print the page once or as many times as you'd like.
Check out my other free Valentine's Day printables, so you can have more family fun!
Following are some of my favorites.
How many will you print?