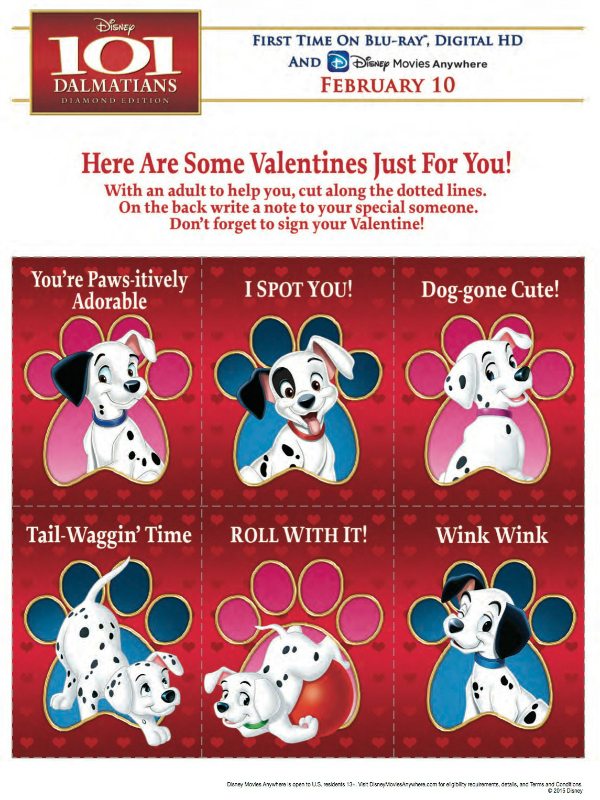 Click HERE to download.
Are you and your kids ready for Valentine's Day. It always makes it extra fun when kids participate in making and addressing their own cards. These cute 101 Dalmatians cards are fun to give and receive. Kids can help print and cut them out to give to friends and family.
Check out my other free Valentine's Day printables, so you can have more family fun!
Following are some of my favorites.
How many will you print?