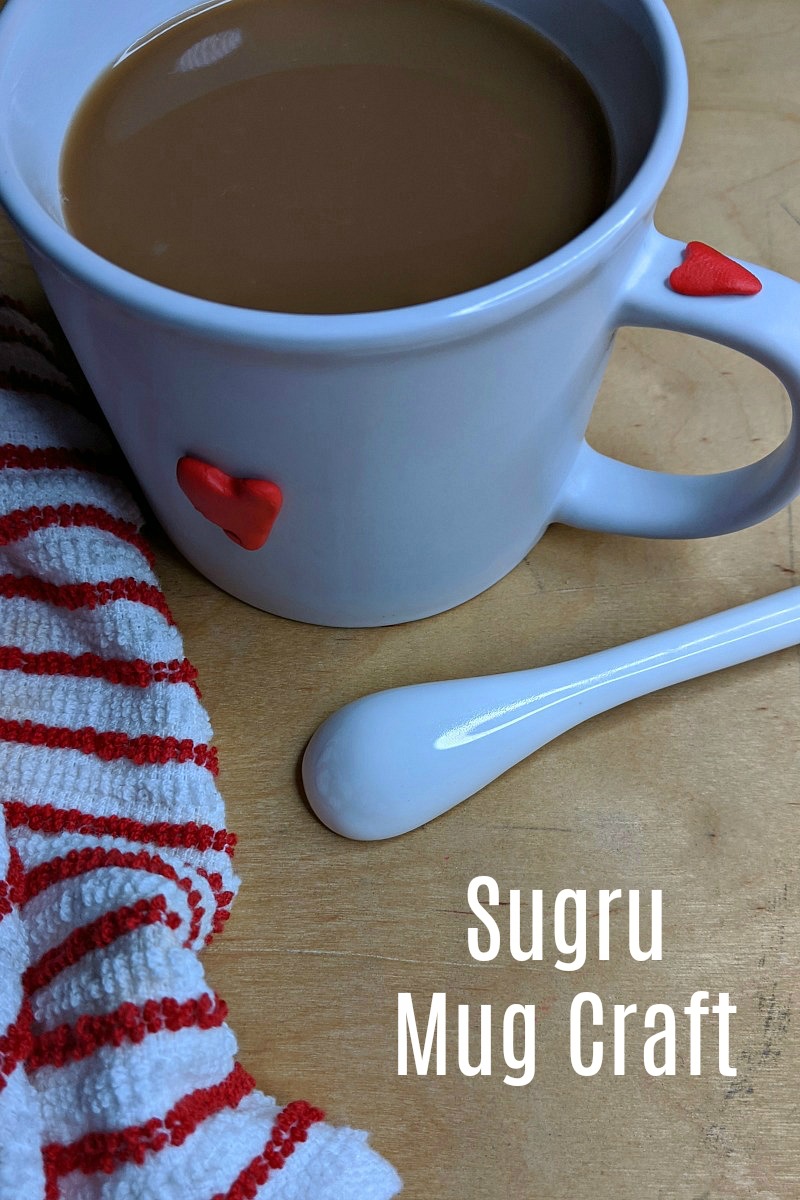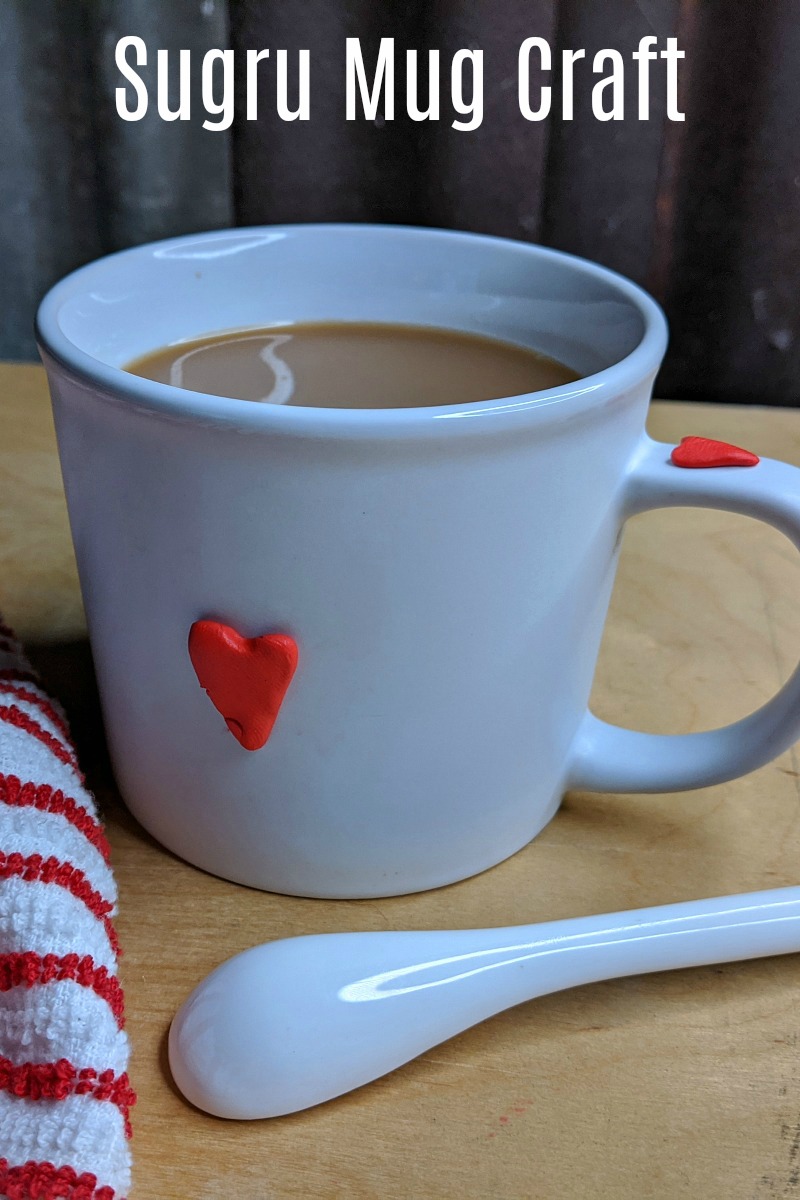 DIY Valentine's Day Mug
Made with Sugru Moldable Glue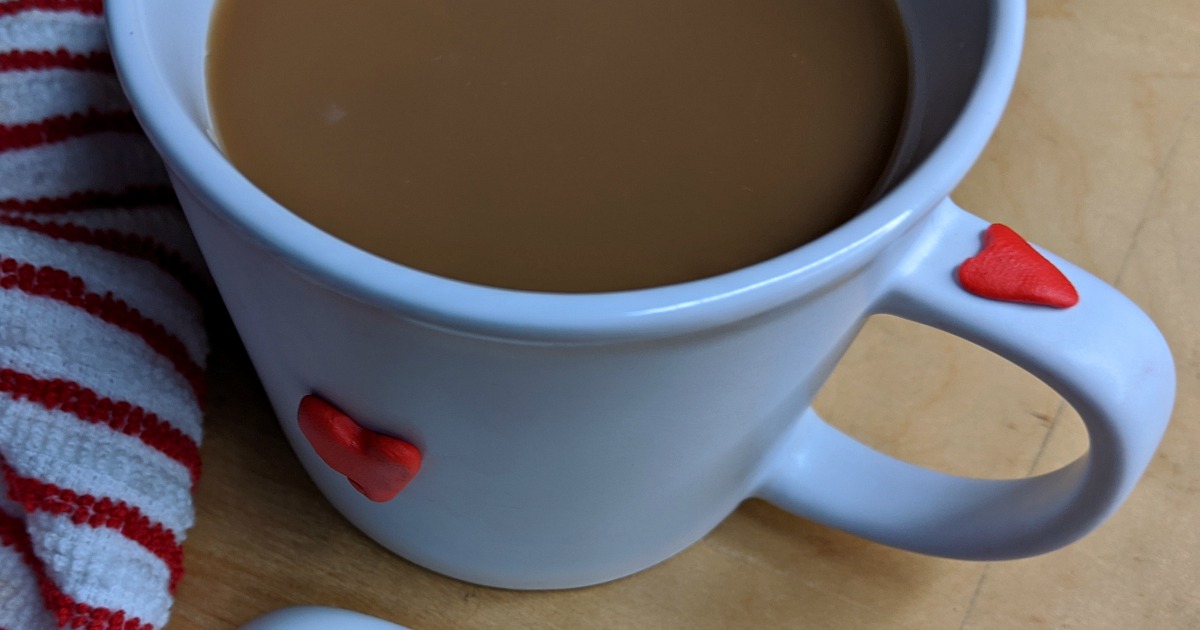 This Sugru mug craft is fun for Valentine's Day, but the hearts are so cute that you can definitely make and use it anytime of the year.
I just recently discovered this patented modelling compound, so I have been having a great time trying it out at home.
It can be used for home repairs, household DIY projects and crafts.
Sugru is soft and easy to use right out of the package, but it turns into silicone rubber when it hardens.
It is non-toxic and dishwasher safe, so it is a fun way to turn an ordinary plain mug into a practical and cute gift.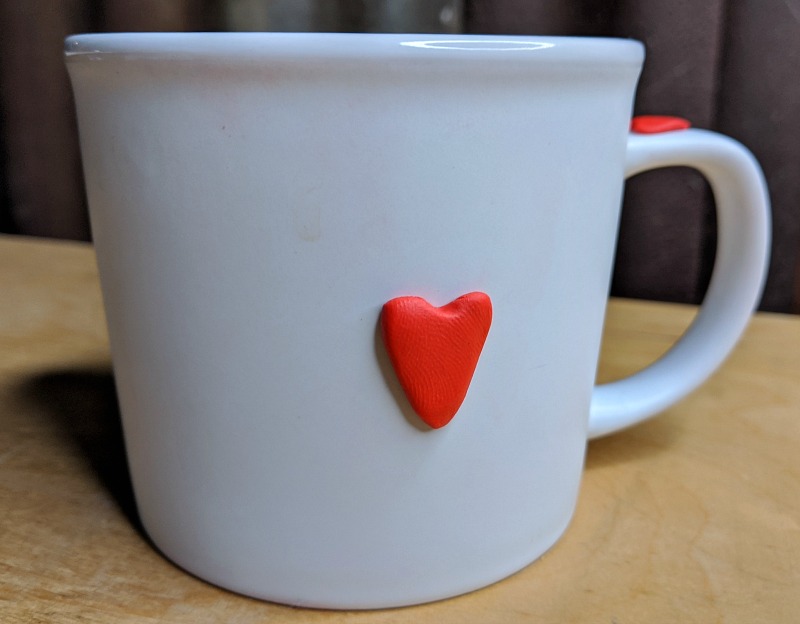 When you make your mug, you can follow my design exactly or you can make your own.
I initially planned to make a lot of hearts in a variety of sizes, but I changed my mind as soon as I had a single heart on the side of the mug.
Then, I added just one more little heart to the top side of the handle.
The simple design fits my style perfectly, so I enjoy using the heart themed mug that I made.
It's nice to see the little heart on the handle, when I take each sip of my coffee.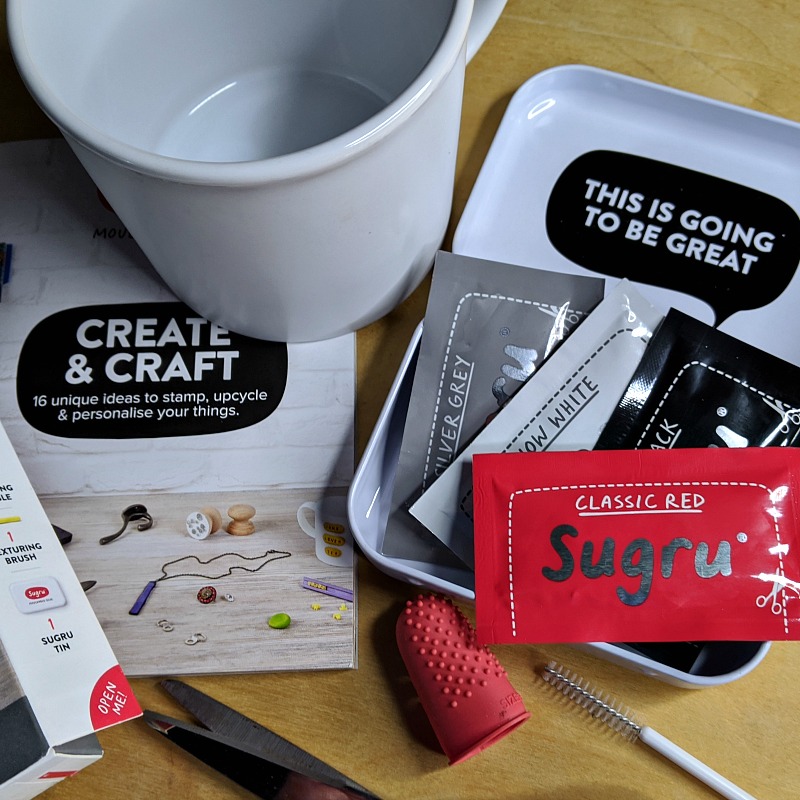 Once you open up a packet of Sugru, you have about 30 minutes to use it before it hardens.
One mug only uses a small amount of it, so you can make a bunch of them or use it for other household projects or crafts.
Just plan ahead, so you can make good use of it before it hardens.
The moldable glue is non-toxic, but it isn't approved as food safe.
This makes it great to use on the outside of the mug, since it won't come in direct contact with your beverage.
Make sure you place your design away from the rim of the mug where it could come in contact with your mouth.
You can put the mug in the dishwasher with your other dishes or wash it by hand.
Make one mug or make many of them to give as gifts or to keep as a matching set to use in your own home.
Happy Valentine's Day!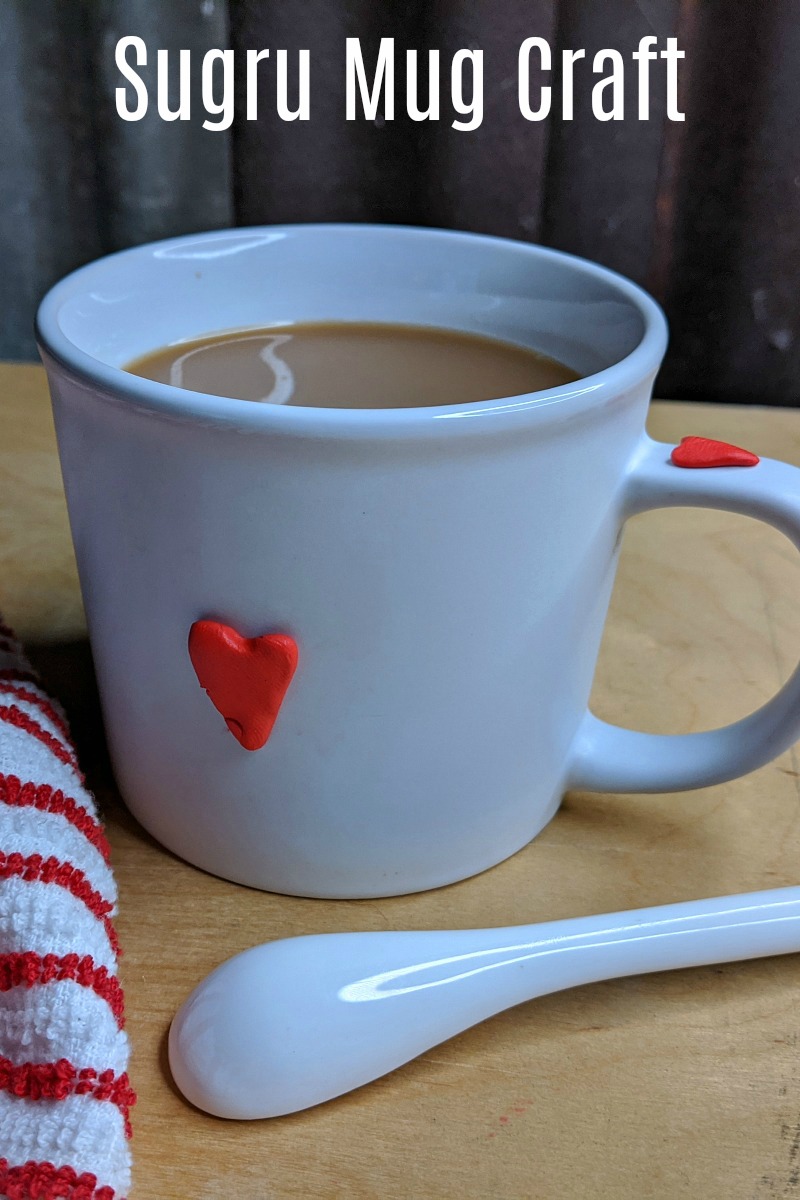 Supplies
Plain White Mug
Sugru Moldable Glue (Red)
Instructions
1) Wash and thoroughly dry the mug.
2) Open up a packet of red Sugru. Break off a small piece and form a heart shape about 1/2″ tall. Press it firmly into place on the side of the mug.
3) Make a second, smaller heart shape and affix it to the top of the handle.
4) Let your mug sit for 24 hours, so that the Sugru modelling compound hardens and becomes silicone rubber.
5) The dishwasher safe mug is now ready to gift or use yourself.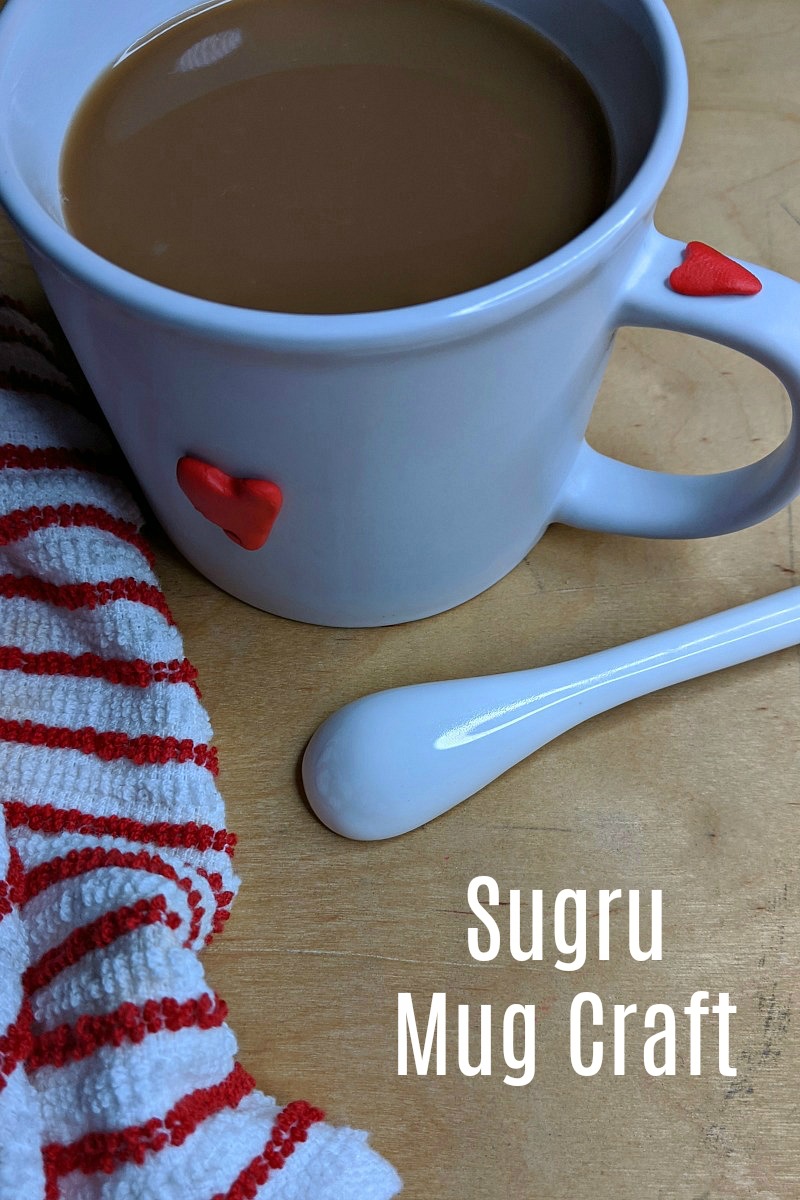 Check out my other crafts and free printables, so you and your family can have lots of fun.