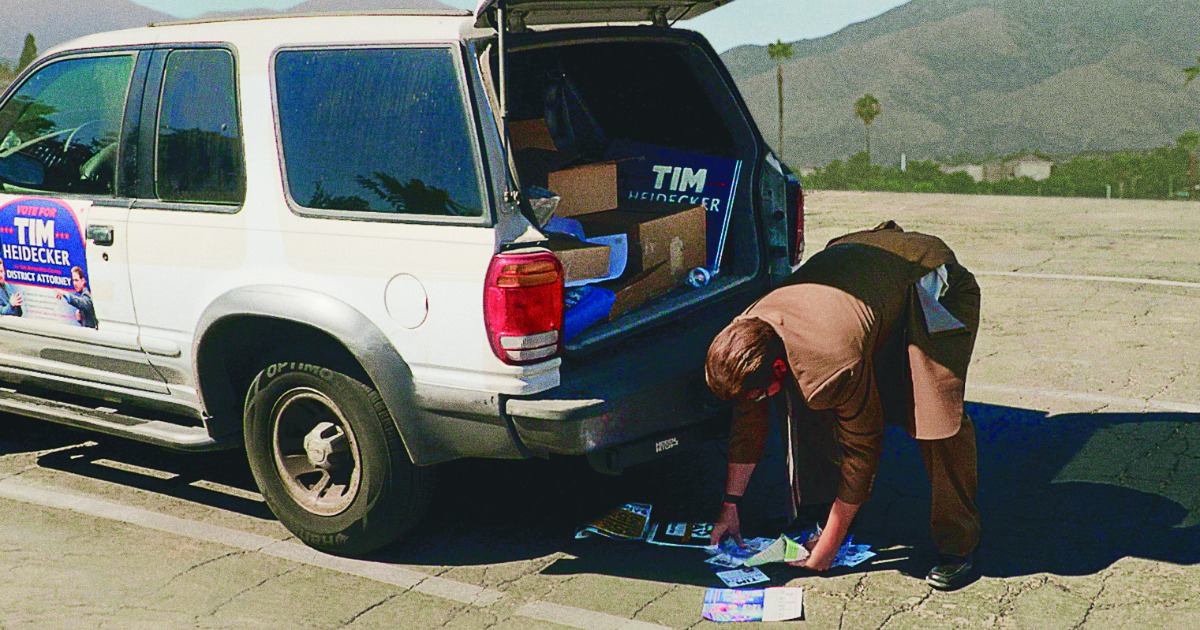 He's running for district attorney.
And technically he's not a murderer.
If you enjoy a good, quirky dark comedy, you'll want to check out the new Tim Heidecker Mister America movie from Magnolia Pictures.
This was my first time to experience the satire of Tim Heidecker Gregg Turkington, but I'm sure many of you are very familiar with them.
In 2011, they began their On Cinema podcast, which turned into a web series that was eventually picked up by Adult Swim.
Then in 2017 came the crime comedy TV mini-series, The Trial.
Mister America is actually a continuation of that series.
The movie feels like a low budget documentary, but it really is fictional.
Every now and then, I'd find myself thinking it was real.
Then the absurdity of it all would remind me that it isn't actually true.
I enjoyed this off-beat comedy, so now I'll need to go back and watch this duo's previous work.
Official Trailer
Magnolia Pictures
Rated R
Release Date 1/14/20
Synopsis
The film follows Tim Heidecker's attempt to enter the world of politics.
After beating a murder rap for selling faulty e-cigarettes at a music festival, he launches a campaign for San Bernardino District Attorney despite a complete lack of experience.
Fueled by ego and ignorance, he tries to surmount the obstacles facing him by personally connecting with unsuspecting voters.
Check out my other entertainment articles, so you can keep up with the latest news.