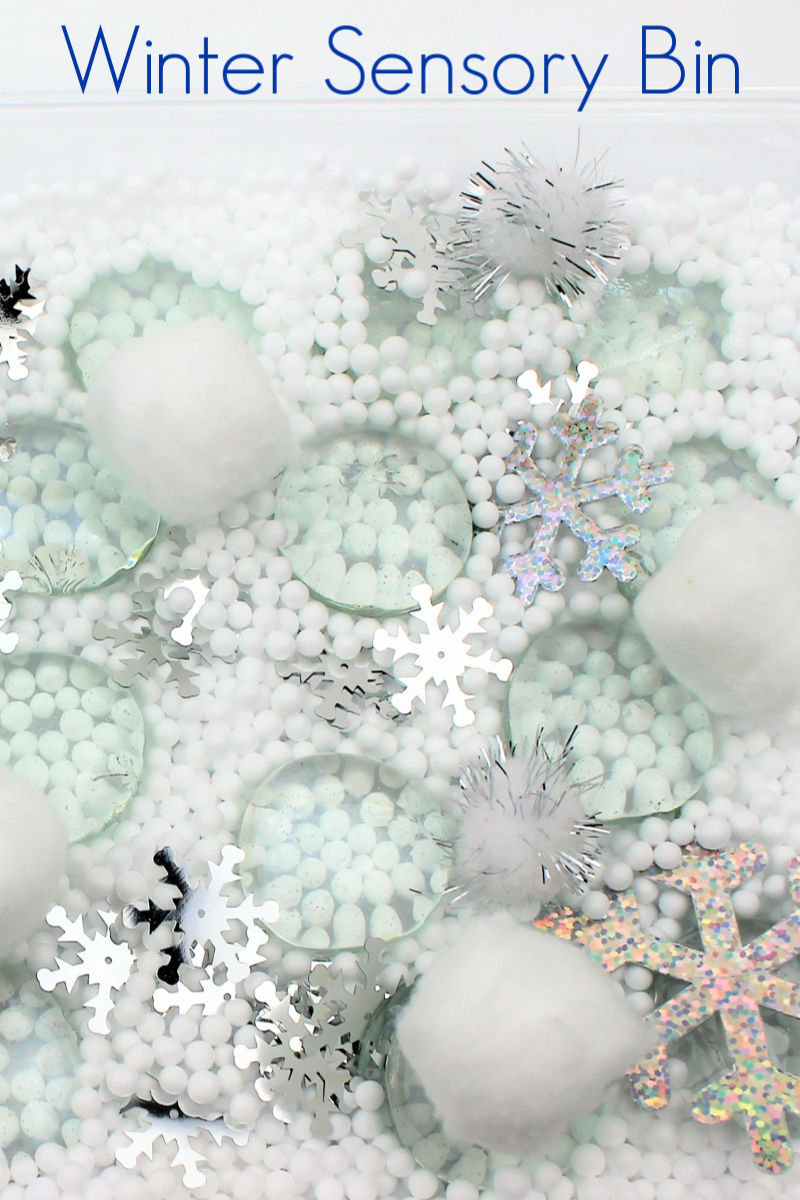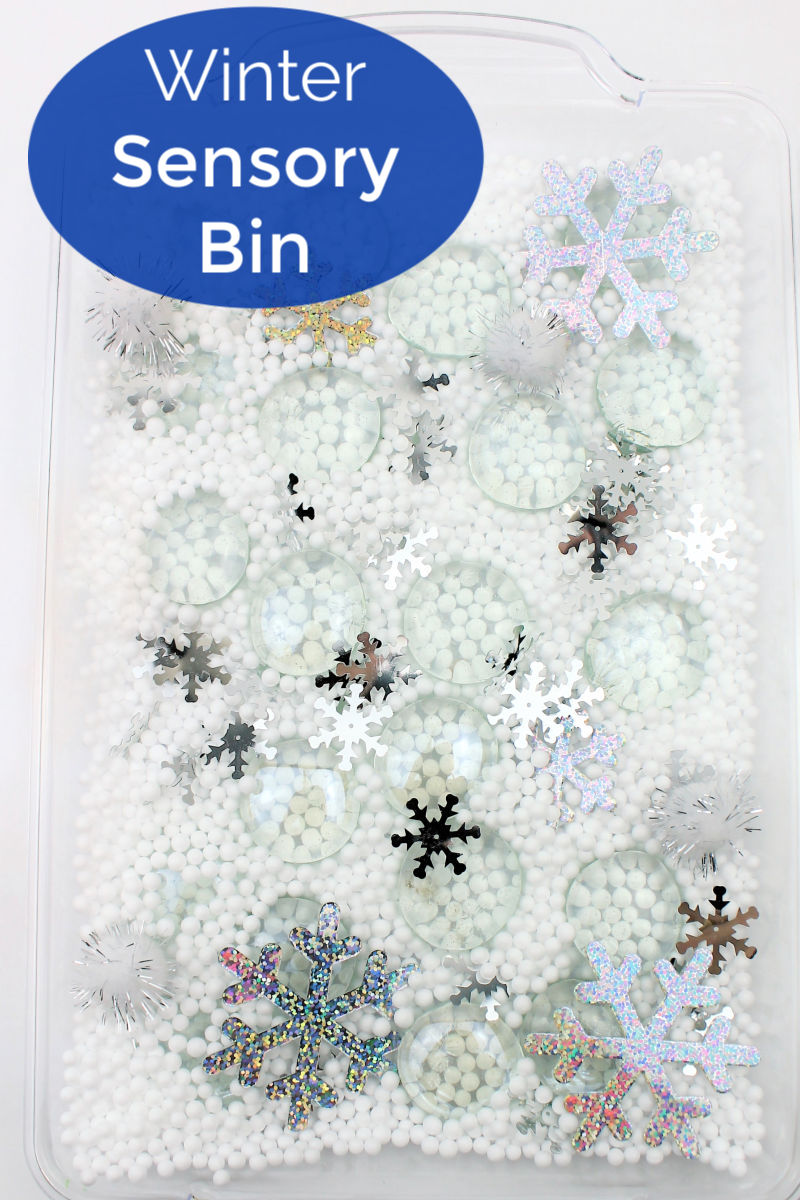 Sensory Play Activity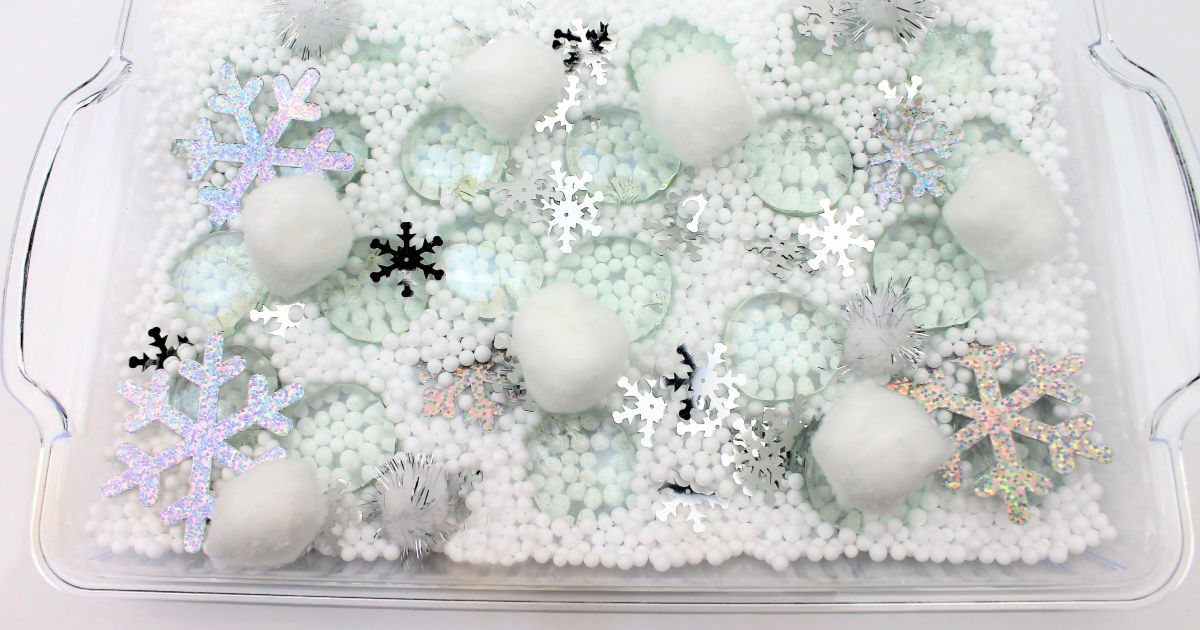 Sensory play is fun and beneficial for children, so you and your kid can have a great time with my DIY Winter sensory bin activity.
A sensory bin is filled with a variety of objects, so that children will engage their senses as they play.
There is no right or wrong way for kids to play, so they can be creative as they use their senses and imaginations.
Kids can see, touch and even hear the differences in each of the materials in the bin.
The pieces are small, so you'll need to supervise your child. Of course, the activity is even more beneficial, when you share the experience.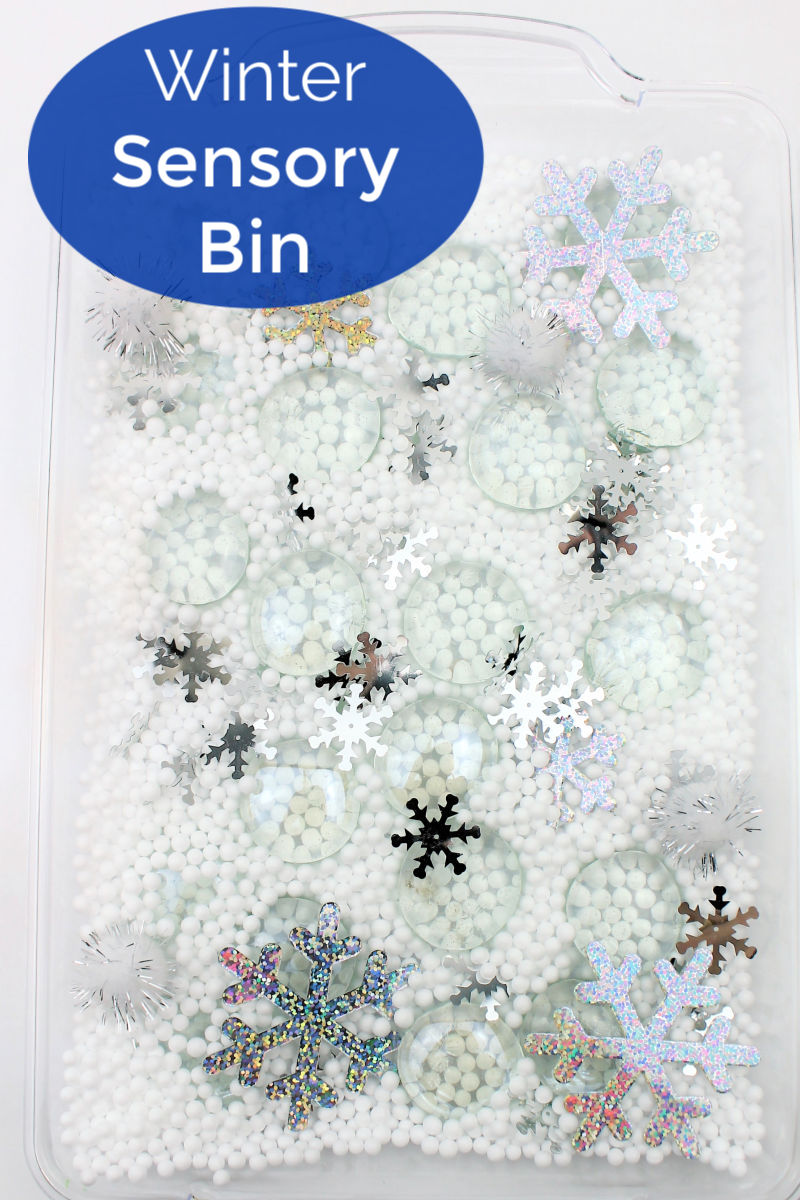 This is a Winter themed bin, so the materials look snowy, icy and sparkly. Even the clear tray gives off an icy shimmer.
The textures range from fluffy cotton to smooth, cool glass gems, so each material looks and feels I unique.
I recommend covering your table with butcher paper, so that clean up is easier.
The little foam beads are a lot of fun, but they can be messy.
I hope you and your little enjoy the sensory experience of this Winter themed activity!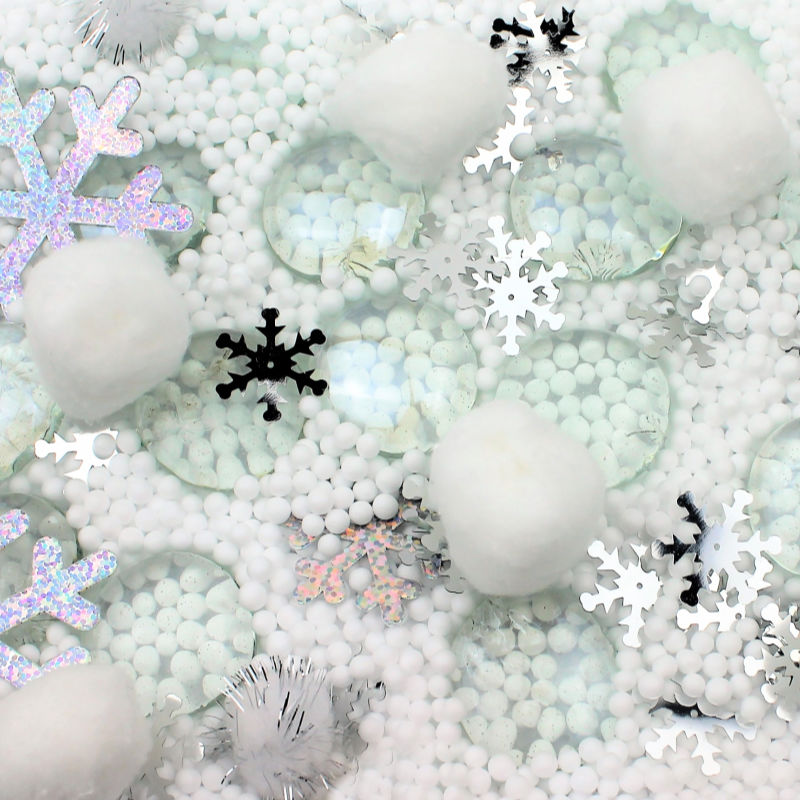 **** WARNING: Small pieces are a choking hazard. Supervise your children at all times.****
Winter Sensory Bin
Supplies
Butcher Paper or other table cover
Clear Tray
White Foam Beads
Clear Glass Gems
White Tinsel Pom Poms
Cotton Balls
Snowflake Confetti
Scoops or Plastic Spoon
Instructions
1) Set up a table for the sensory play. Cover the table with butcher paper or other table cover, since this will make cleaning up the foam beads much easier.
2) Pour the foam beads into the tray. Then add the glass gems, pom poms, cotton balls and snowflakes.
3) Supervise your child as they play with the items in the bin using their hands, scoops or a plastic spoon.
**** WARNING: Small pieces are a choking hazard. Supervise your children at all times.****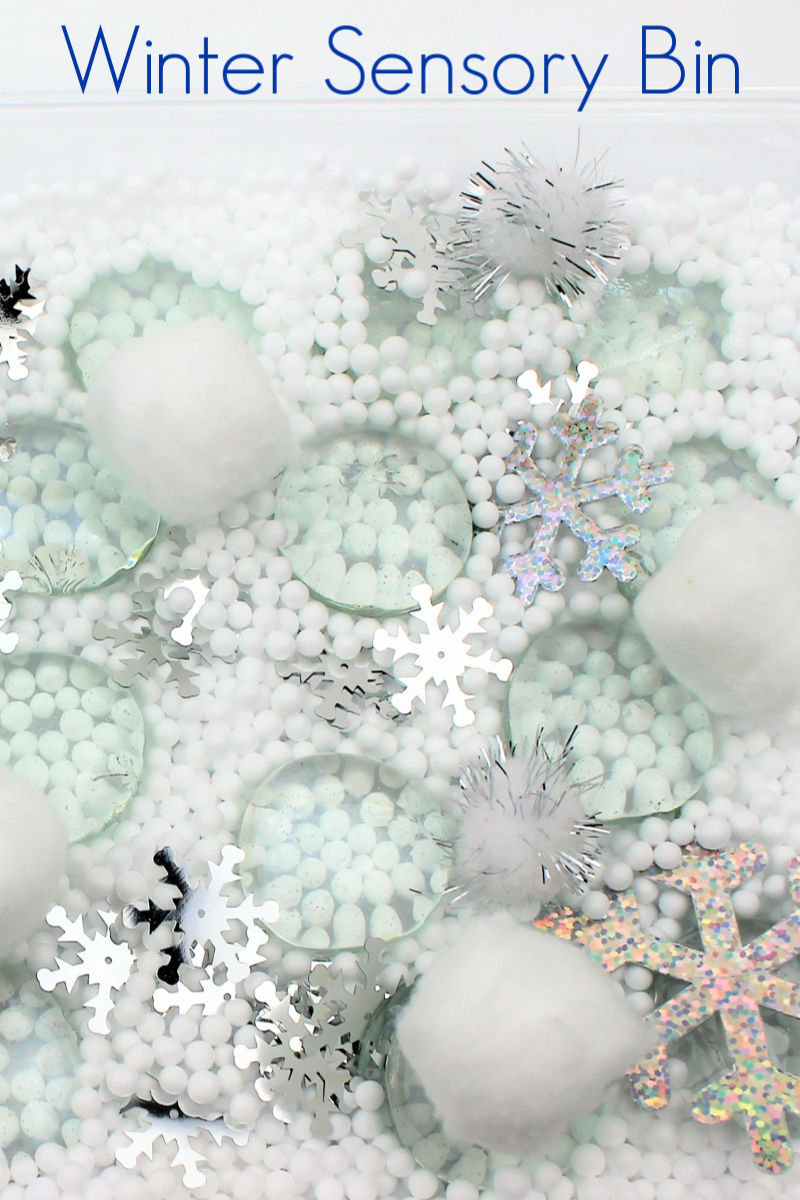 More from Mama Likes This
Check out my other crafts and free printables, so you and your family can have lots of fun.
Following are some of my crafts that you can make to give as gifts.
Happy crafting!