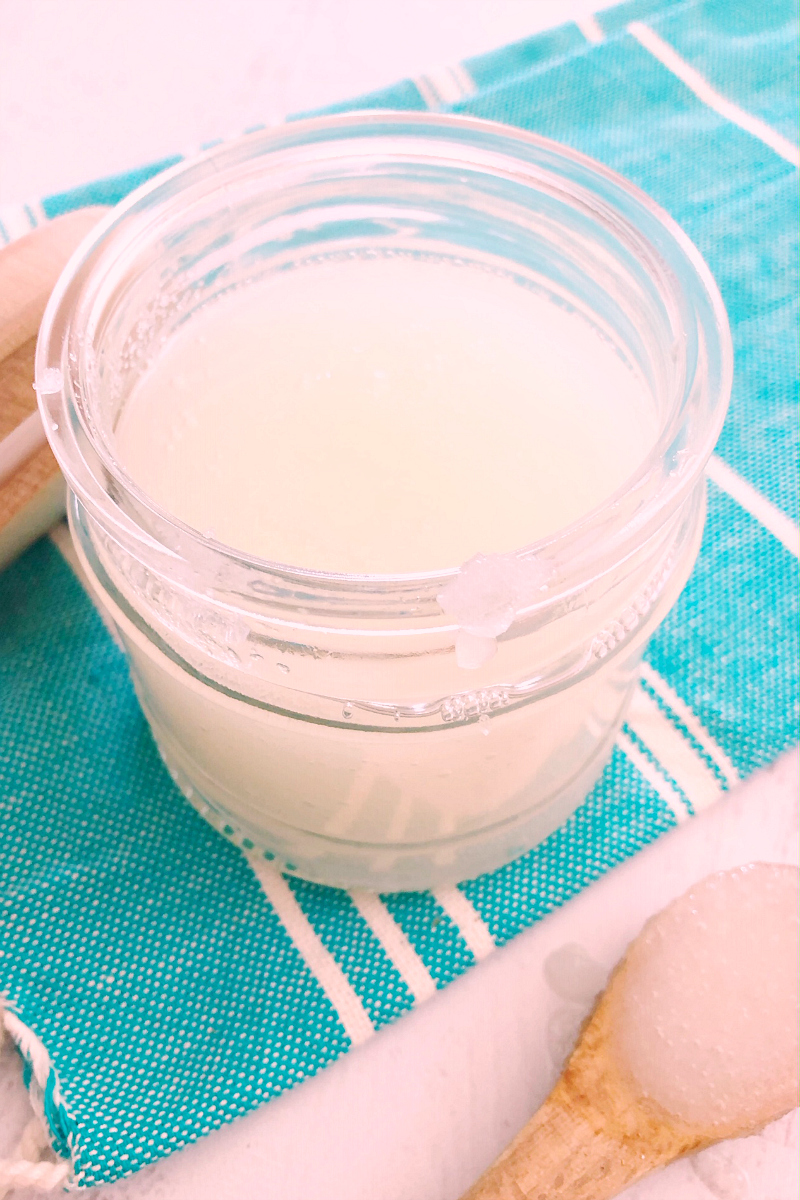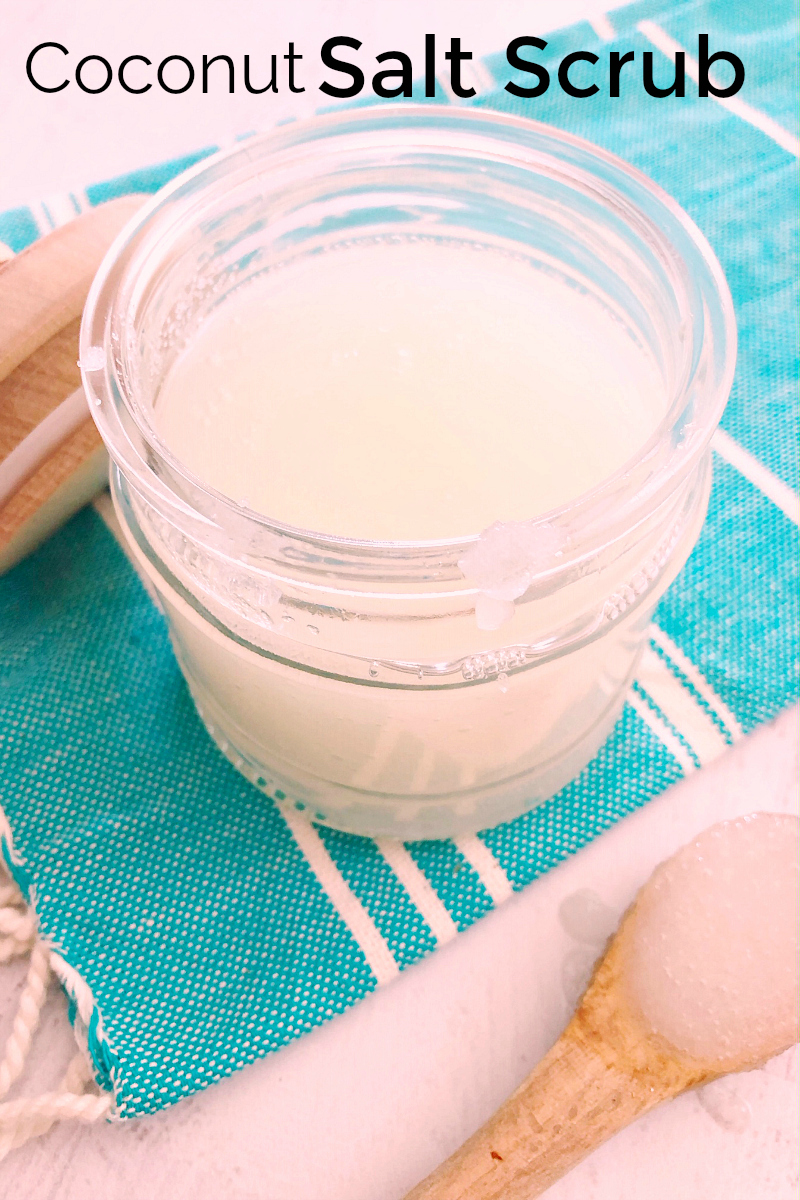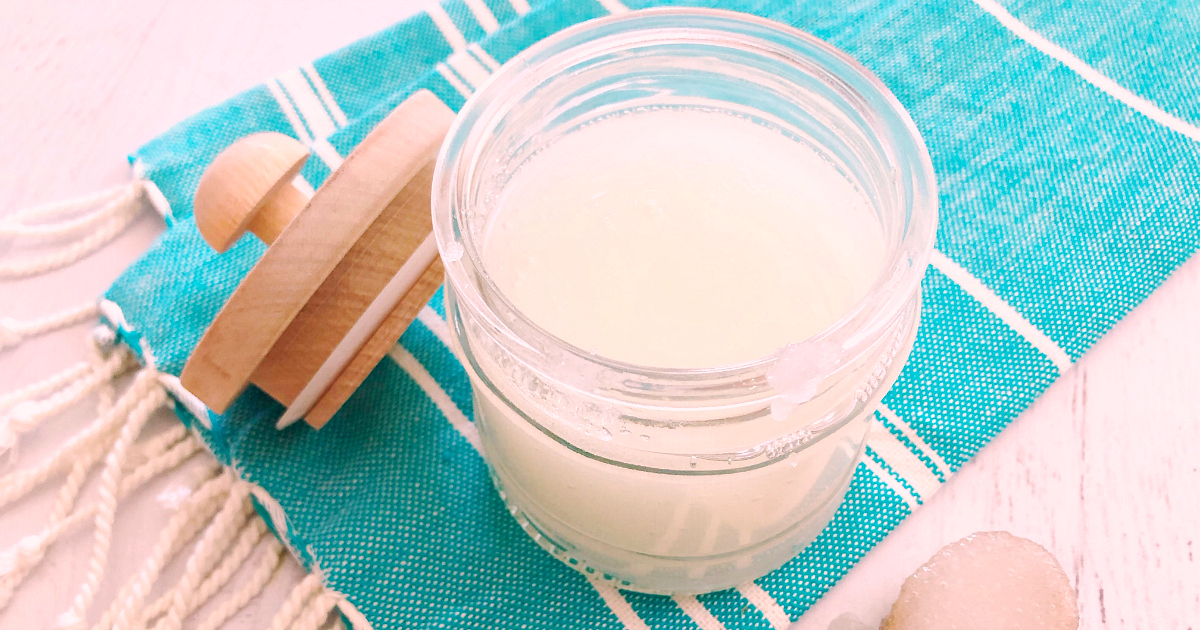 Homemade Exfoliating Scrub
You could spend a small fortune on a coconut salt scrub, but it is surprisingly easy and inexpensive to make your own at home.
The craft only requires three ingredients, and you may already have them on hand at home. If not, they are budget friendly and easy to find.
Make a jar for yourself or make a whole bunch of them to give as gifts. You can give the scrub to a teacher, new mom or anyone who could use a little pampering.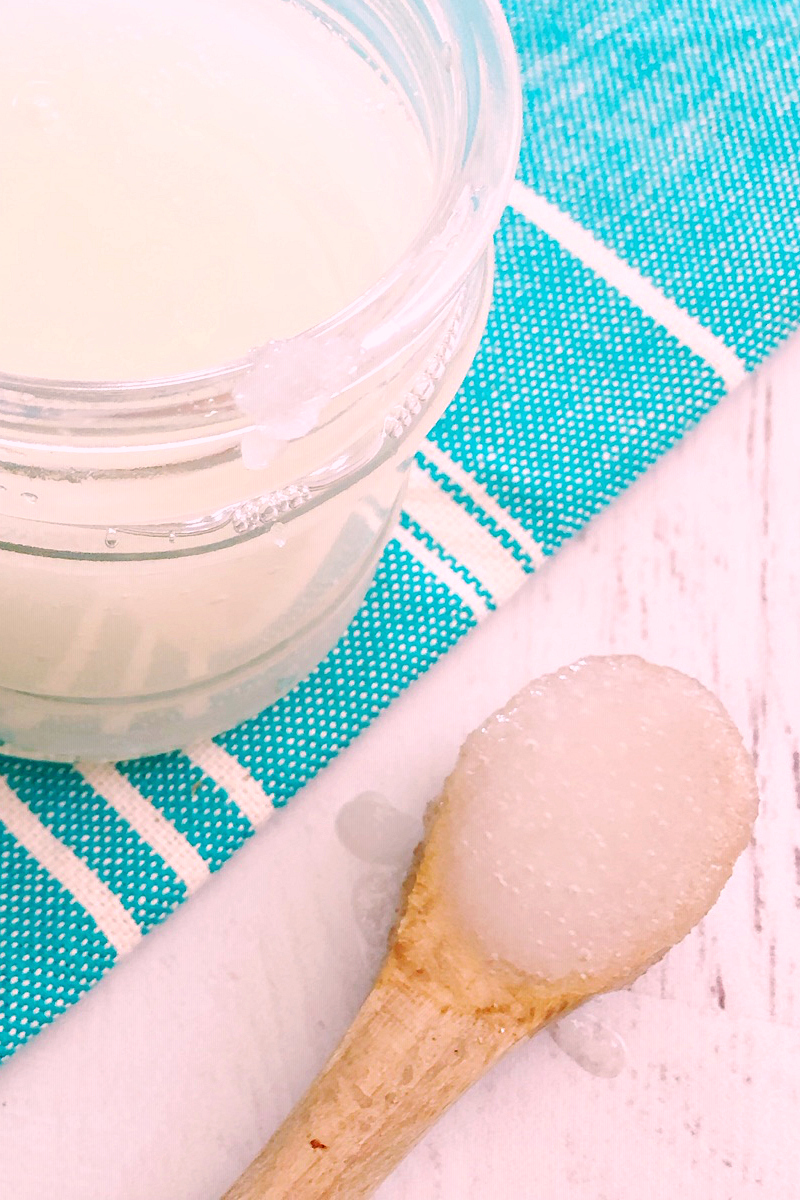 Coconut oil can be a little tricky to work with, since it can be either a solid or a liquid.
The melting point is 76°, so it changes as it sits in my pantry.
Since it is currently Summer, all of the coconut oil in my house is already a liquid.
However, it will be solid again once the weather cools down.
You'll need the coconut to be a liquid, when you make this scrub.
Just follow the instructions to melt, if yours is currently in a solid state. If yours is already liquid, you can skip that step.
Coconut oil is slippery, so make sure you rinse it off completely before attempting to get out of the tub.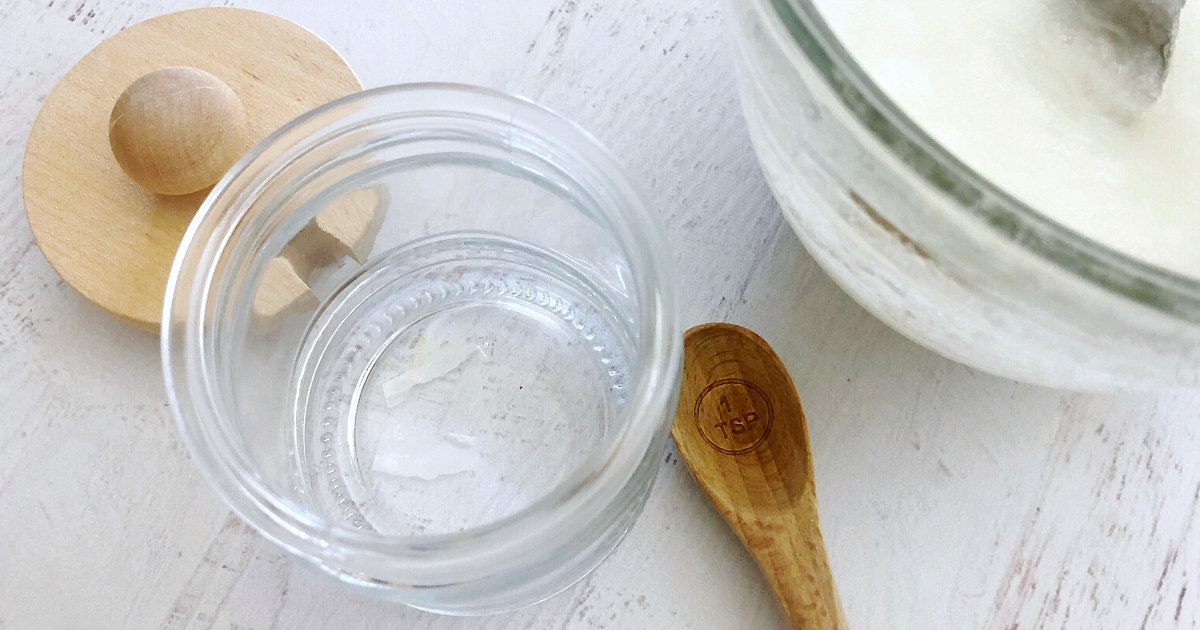 My recipe calls for peppermint oil, since I love that it is perky and refreshing. However, you are welcome to experiment with other essential oils.
It would be fun to get an essential oil kit and make this coconut salt scrub with an assortment.
Will you be making coconut salt scrub for yourself or to give as a gift.
DIY Coconut Salt Scrub
Supplies
1 cup Coarse Salt
1/2 cup Organic Coconut Oil
5 drops Therapeutic Grade Peppermint Oil (or other essential oil)
Instructions
1) If your coconut oil is a solid, you'll need to melt it to create the salt scrub. Place coconut oil in a smal bowl and heat for approximately 15 seconds until it becomes a liquid. Use caution, as it can get hot quickly.
2) Mix in peppermint oil or another essential oil of your choosing.
3) Add your salt to another mixing bowl and then pour in the coconut oil mixture. Mix it well.
4) Transfer to a mason jar or other decorative container.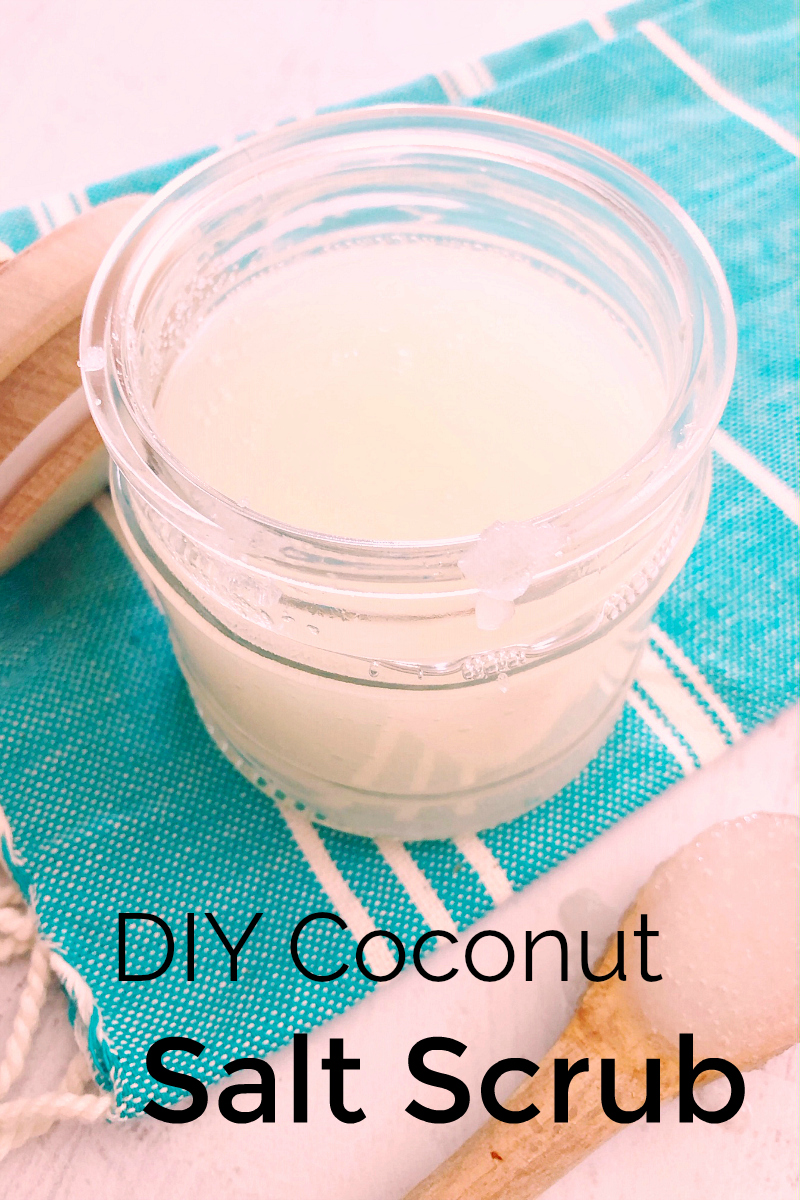 Check out my other crafts and free printables, so you and your family can have lots of fun.