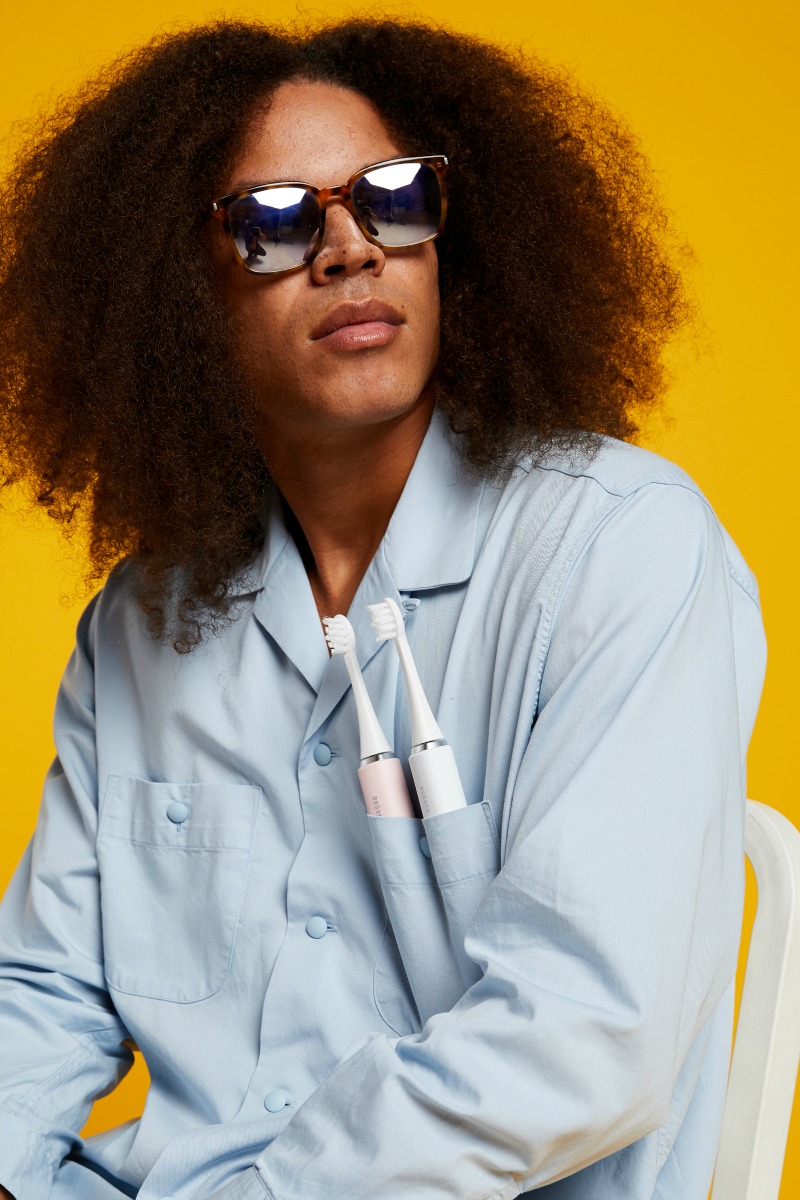 with Sonic Technology
Love my new Bruush electric toothbrush, so I am happy to use it and to recommend it.
This technologically advanced oral care device gets the job done well.
For the record, my teeth have served me well for decades and I haven't ever had a cavity.
For most of those decades I used a regular manual toothbrush, but then switched to a 'grocery store' battery powered brush.
This was an improvement and my teeth felt cleaner.
Then, I tried Bruush and the difference is huge.
This is most definitely a superior toothbrush, and I know my dentist will be happy about my teeth and gums.
They dreamed up all kinds of great features, when they designed this sleek and functional electric toothbrush.
Bruush has sonic technology, which means significantly more brush strokes. When I say "more," I mean 31,000 brush strokes per minute.
The first time I used it, the difference was obvious. Of course, that kind of movement is going to improve the effectiveness.
Three Color Options: Pink, Black and White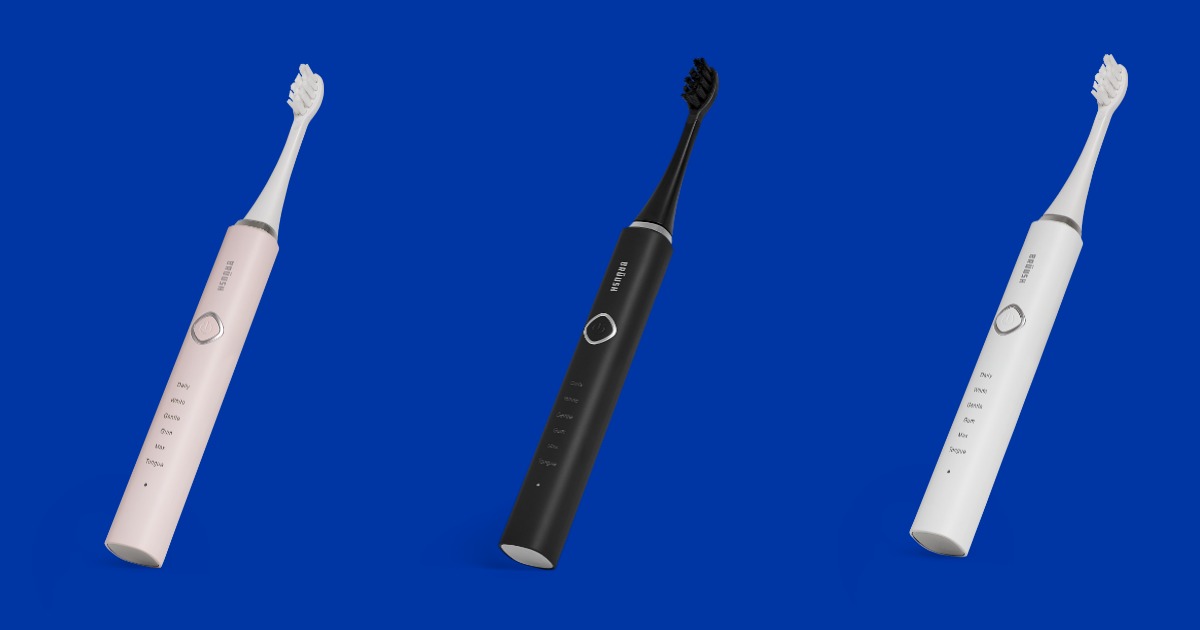 There is a timer, so I make sure to brush enough.
And, there are 6 different settings to choose from:
Daily
White
Gentle
Gum
Max
Tongue
The battery lasts for 30 days on a single charge. Yes, 30 days.
This means that the charger doesn't need to clutter up my bathroom counter.
When I do need to charge, it's easy.
The magnetic charging stand is small and has a USB cord that I can either plug directly into my laptop (or car!) or use with the included wall plug.
Also included are three brush heads and a stylish carrying case.
The case is great for travel, but it has also encouraged me to just keep it with me regularly.
It easily fits in my purse and doesn't take up mush space in my laptop bag, beach tote or gym bag.
Seriously, I love this toothbrush, so it is easy to make oral care a priority even on busy days.
My mouth feels fantastic and I hope to keep my teeth and gums healthy for a long, long time with Bruush!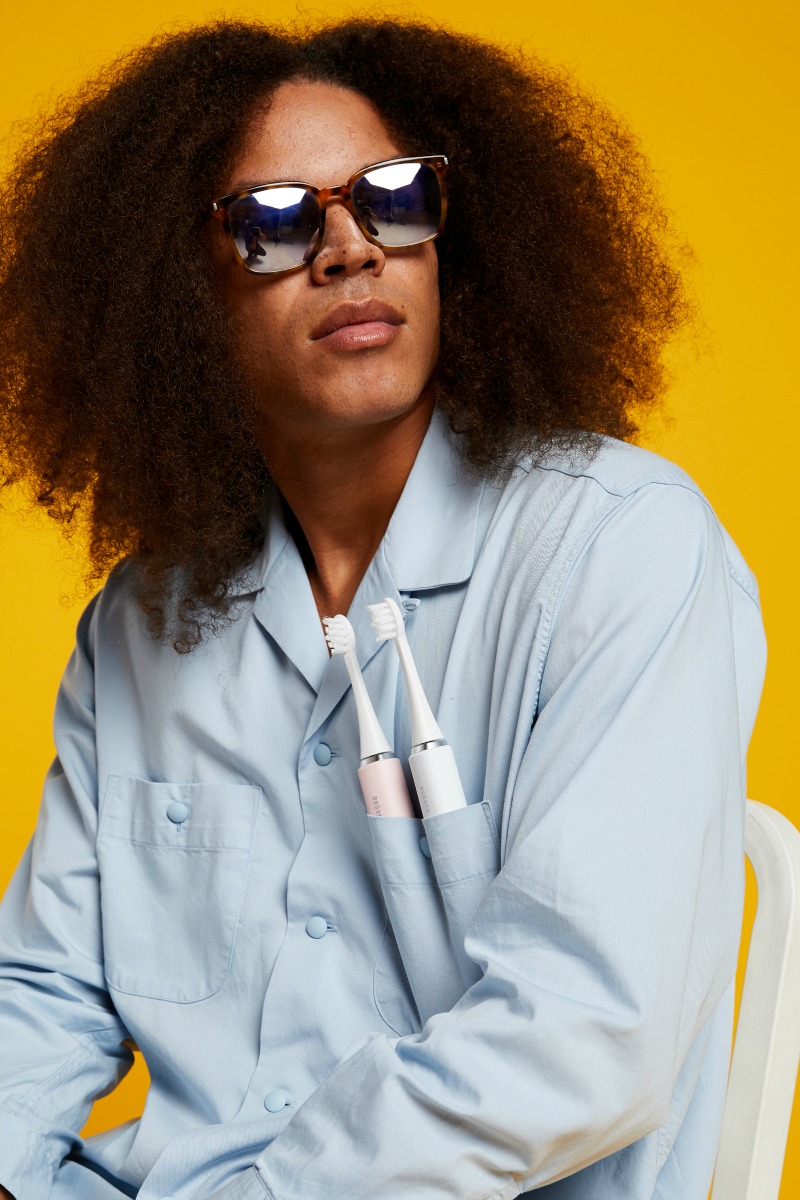 Check out these other shopping articles, so you can get great ideas and savings on products you want and need.