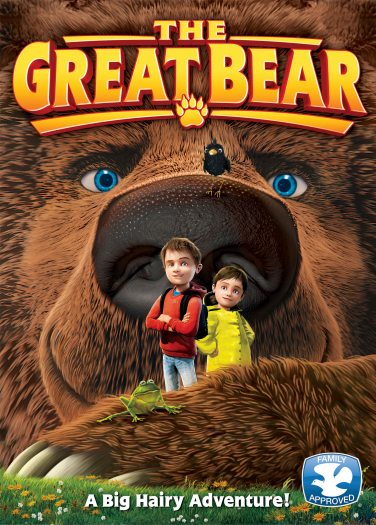 Are you ready for some family fun and adventure? The Great Bear is here!
This animated feature length movie reminds me of the imaginative movies that I used to enjoy watching when I was a kid. It's magical, mystical, adventurous and there are some good life lessons to be learned from the characters.
The Great Bear was originally made in Denmark and voiced in Danish. It's not available for us to enjoy in English. While I find it interesting that it came from Denmark, there weren't any glaring mistakes in the movie that made it obvious. They've done a good job with it.
The movie is rated PG for mild language and mild animated violence. It all seemed to fit right in and I would guess that most of you would be ok with showing this to your elementary school age children. It seemed more mild than a lot of the prime time TV shows that kids watch. It also has the Dove Family Approved Seal.
The Great Bear is a fun and imaginative adventure!
The Great Bear DVD
Rated PG
Release date 6/10/14
Synopsis: "In this spell-binding adventure for the entire family, Jonathan looks forward to summer vacations with his grandfather who lives on the edge of a vast, enchanted forest that he is forbidden to enter. Annoyed that his kid sister, Sophie, is tagging along this year, Jonathan does his best to lose her … and succeeds all too well when she's kidnapped by a 1,000-year-old bear the size of a mountain! Venturing into the depths of the perilous forest to rescue her, he encounters a crazed hunter – as well as a host of strange, mythical creatures – and, along the way, learns some valuable lessons."
Enter daily through the Rafflecopter form below: