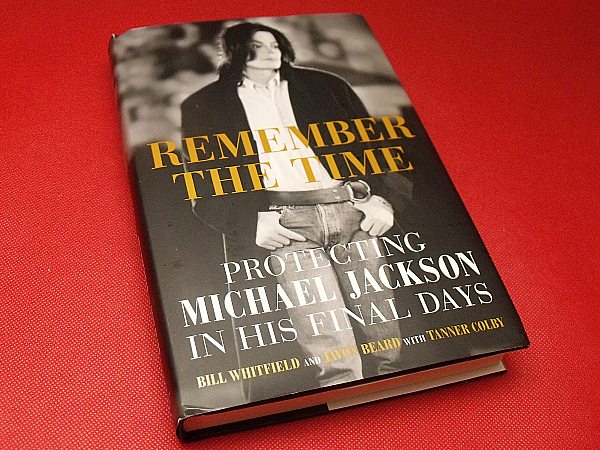 Michael Jackson.
He is a man of mystery and speculation who has left a significant mark on the music industry and pop culture. Whether you're a fan who loves him or someone who thinks he's horrible, he is a man who evoked strong feelings when he was alive and still does today. We all have our opinions about the King of Pop.
Remember the Time is a fascinating look at the last years of his life. It's written by two of his bodyguards who experienced him in ways that even his extended family did not. They were there through the intense media frenzy that made it impossible for him to have any sort of a normal life.
During this time period, I watched these stories unfold on TV and online and I've read other books about his life. The perspective in this book is unique and enlightening.
Like other celebrities who left this earth unexpectedly, we may not ever know the whole truth about who he was and what he did or did not do. But I think it's important to remember that he was human and living under a huge amount of stress. He loved his children and tried to protect them from the craziness that surrounded them.
Whatever your personal opinions about who Michael Jackson was, the eyewitness perspectives in this book are fascinating.

Remember the Time

Protecting Michael Jackson in His Final Days
By Bill Whitfield and Javon Beard with Tanner Colby
isbn 9781602862500
Pub date 6/3/2014
Description: "Hounded by the tabloid media, driven from his self-made sanctuary at Neverland, Michael Jackson spent his final years moving from city to city, living with his three children in virtual seclusion-a futile attempt to escape a world that wouldn't leave him alone. During that time, two men served as the singer's personal security team: Bill Whitfield, a former cop and veteran of the security profession, and Javon Beard, a brash, untested rookie, both single fathers themselves. Stationed at his side nearly 24/7, their job was to see and hear everything that transpired, and to keep everyone else out, making them the only two men who know what 60 million fans around the world still want to know: What really happened to the King of Pop?"
Enter daily through the Rafflecopter form below: