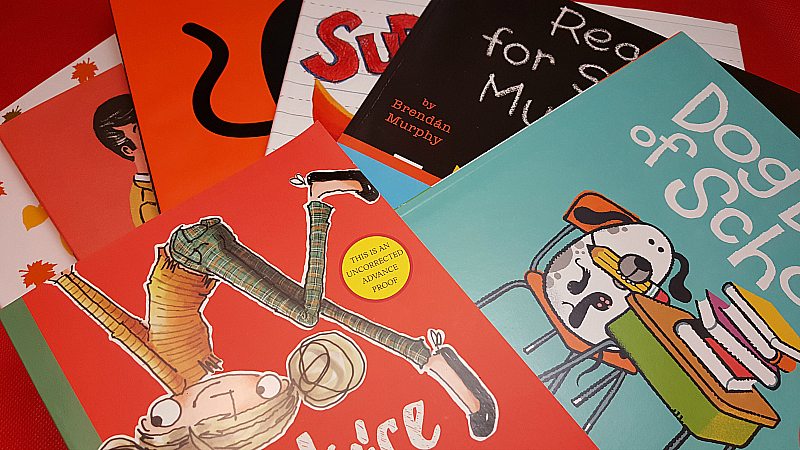 It's almost time for back to school. Whether your child is starting school for the first time, transferring to a new school or just moving up a grade with kids that they already know, the transition can be full of all kinds of emotions. Kids can be scared, jumping for joy or have a whole host of other reactions. Books are an excellent way to help kids transition to the classroom and get read for a productive school year.
Following are some great new books that are perfect for back to school. There are books for adults to read to young students, books for beginning readers, a chapter book for bigger kids and sticker books for a hands on activity to go along with the reading. All of these books are from Disney Publishing Worldwide.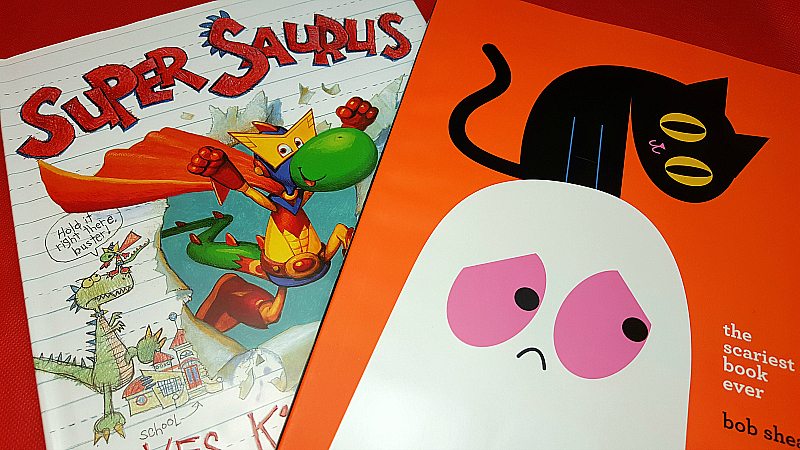 Super Saurus Saves Kindergarten
Written by Deborah Underwood
Illustrated by Ned Young
Description: Are back-to-school jitters near? Have no fear! Arnold a young, creative dinosaur with a supersized imagination about his first day of school. Arnold has decided that the evil genius Zorgo, is disguised as Mr. Zachary and he's got to stop him, but how? Then he remembers he's SUPER SAURUS, and he's got a class to save… or can he?
The Scariest Book Ever
Written and Illustrated by Bob Shea
Description: Reader beware! This is THE SCARIEST BOOK EVER! Or so claims its melodramatic ghost narrator. You can go ahead and turn the page, but don't expect him to come with you. Anything might pop out of that black hole in the middle of the forest. What do you mean it's just a bunny? Well, it's probably a bunny with big fangs. Watch out, it's–picking pumpkins with its friends, you say? Actually, despite the ghost's scare-mongering, none of the animal characters in the illustrations seem scary at all.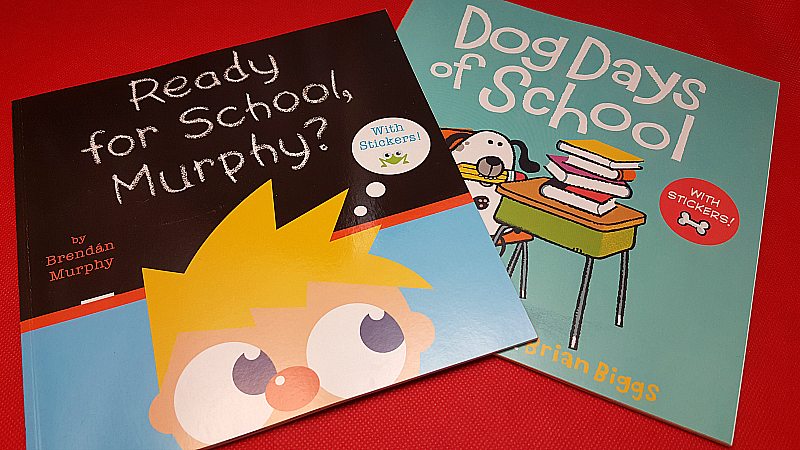 Both of these books come with stickers!
Ready for School Murphy?
Written and illustrated by Brendan Murphy
Description: Murphy doesn't want to go to school. He has butterflies in his tummy and ants in his pants! But no amount of made-up excuses convince his dad to let him stay home. Just when Murphy has all but given up, his father brings him up-to-date. It's Saturday!
Dog Days of School
Written by Kelly DiPucchio
Illustrated by Brian Biggs
Description: Charlie thinks his dog, Norman, has got it good: he gets to spend his days lounging on the couch or playing fetch, and he never has to do any homework. But when Charlie makes a wish to be a dog instead of a boy, things get a little topsy-turvy!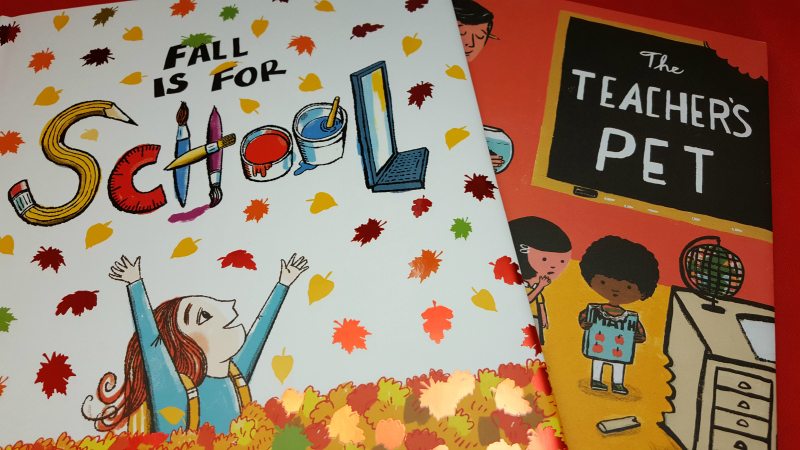 Fall is For School
Written and Illustrated by Robert Neubecker
Description: In the sequel to Winter is for Snow, FALL IS FOR SCHOOL, award-winning author-illustrator Robert Neubecker's energetic, colorful illustrations revel in the crisp oncoming of fall throughout this cheerful back-to-school tale
The Teacher's Pet
Written by Anica Mrose Rissi
Illustrated by Zachariah OHora
Description: One classroom has a BIG problem! Mr. Stricter allows his class to keep one tadpole… only to have that tadpole grow up to not be a frog, but a hippo! This uproarious tale of a class pet gone wrong has the feel of classic favorites.
Beatrice Zinker Upside Down Thinker
Written and illustrated by Shelley Johannes
Description: Beatrice does her best thinking upside down. Hanging from trees by her knees, doing handstands—for Beatrice Zinker, upside down works every time. For instance, she was definitely upside down when she and her best friend, Lenny, agreed to wear matching ninja suits on the first day of third grade. But when Beatrice shows up at school dressed in black, Lenny arrives with a cool new outfit and a cool new friend. Even worse, she seems to have forgotten all about the top-secret operation they planned! Can Beatrice use her topsy-turvy way of thinking to save the mission, get her friendship back to normal, and flip things sunny-side up?
Which of these books would you choose for your child?