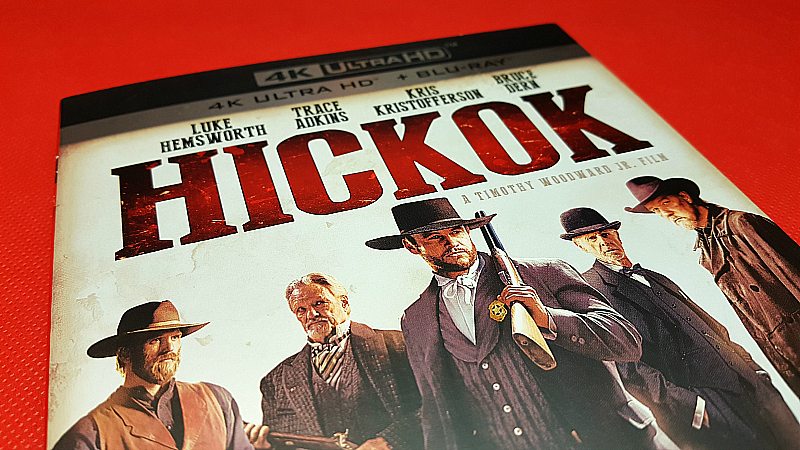 Wild Bill Hickok is legendary. Even back in the day, it wasn't clear how much of his tales were truthful and how much had been embellished or were complete fiction. Nevertheless, his status as an American folk hero is here to stay.
Hickok is a new movie about about the infamous gunslinger. It'll take you back to frontier days in the wild west. The movie stars a whole lot of familiar actors that seem right at home in this western film – Luke Hemsworth, Trace Adkins Kris Kristofferson and others. The two disc set includes bonuses to extend the entertainment – The Road To Abilene, The Making of Hickok and deleted scenes.
Are you ready for an old west action adventure?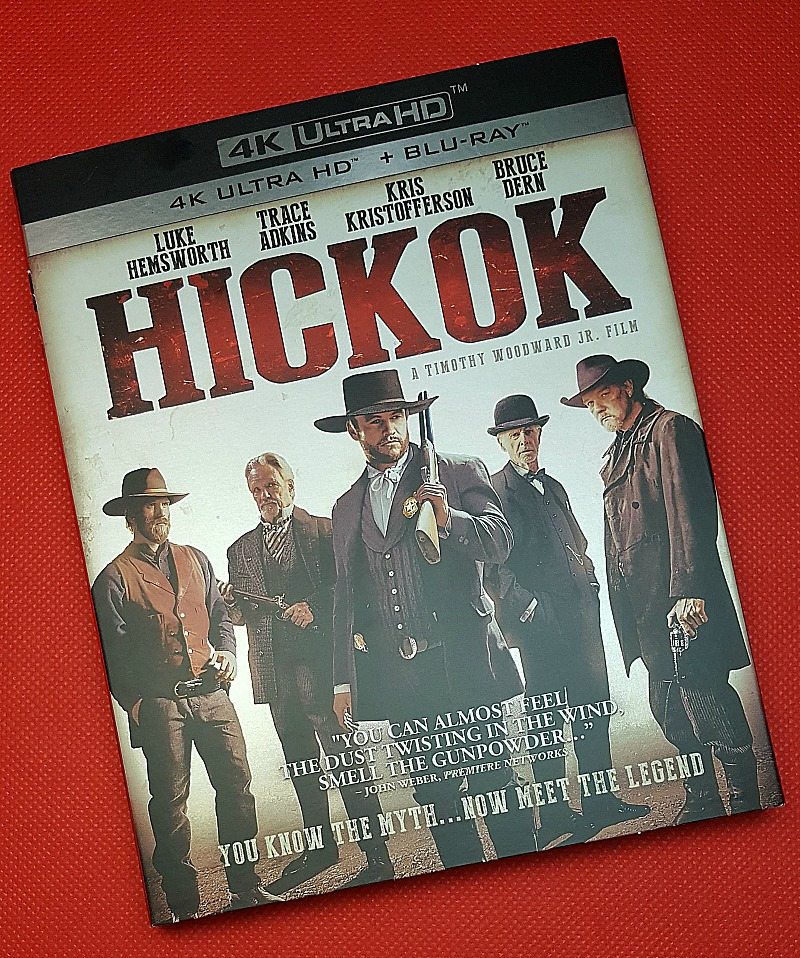 Hickok
4K UHD & Blu-Ray
Cinedigm
Not rated
Release date 8/15/17
Synopsis: "Infamous gunslinger and outlaw Wild Bill Hickok (Luke Hemsworth) attempts to escape his past by settling in the small town of Abilene, Kansas. The mayor (Kris Kristofferson), captivated by Wild Bill s unparalleled gun skills, offers him a job as the town marshal. Attempts to protect the town are soon challenged when a band of outlaws threaten Wild Bill and the laws he administered. Among the outlaws are powerful saloon owner Phil Poe (Trace Adkins), whose relationship with Bill s ex-lover (Cameron Richardson) stirs tension. Poe puts a bounty on Wild Bill s head but with the help of lawman Hardin aka Little Arkansas, Wild Bill sets out to fight the villainous bandits and save Abilene from danger."
Enter daily through the Rafflecopter giveaway form below: