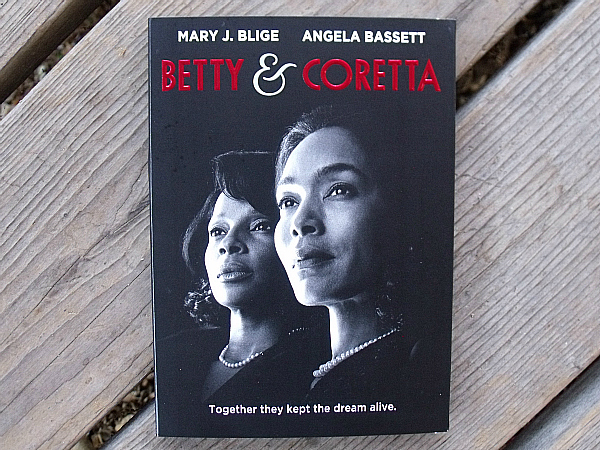 Betty and Coretta is an inspirational and informative movie that first aired on Lifetime this past February for Black History Month.
When we learn history in school, it often seems that the story ends with the assassinations of Dr. Martin Luther King Jr. and Malcolm X. These were certainly significant events, but they are not where the story ends.
This DVD is the story of the relationship and continuing work of the widows of these two influential men Betty Shabazz and Coretta Scott King. From the tragic events of their lives, these strong women formed a special friendship as they moved forward in their quest to make the world a better place.
Life wasn't easy for either of these single mothers trying to cope with the death of their husbands, raise their families and continue in the fight for civil rights. Yet, they did continue and we all benefit from their efforts.
Betty & Coretta
A&E Home Video
Release date 6/11/13
Synopsis: "The film celebrates the strength and dignity of the two women after their husbands' assassinations and highlights their unique friendship. Carrying on the civil rights movement and supporting their families as single mothers, Betty and Coretta became role models for millions of women with their unending dedication and passion. "
Enter daily through the Rafflecopter form below: