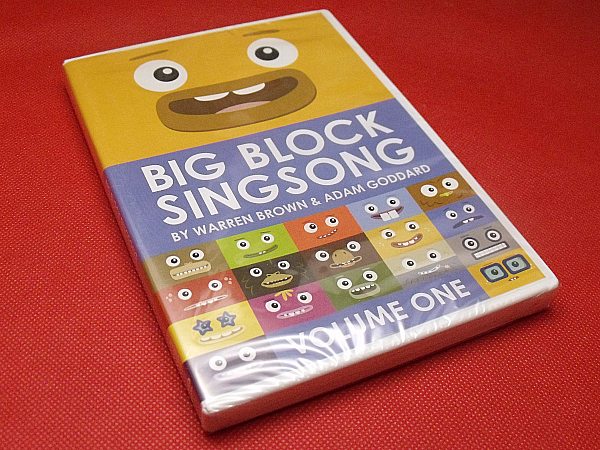 Have your kids discovered Big Block Singsong? These animated shorts are wonderful entertainment!
Each episode is just 2 minutes long and there are 24 of them on this DVD. The music and lyrics are silly and fun. The animation is simple and cute. Each one is unique and out of the ordinary. The songs will be enjoyed by babies, toddlers and bigger kids. Adults will also find themselves singing along, as I did.
This is the kind of show that kids will want to watch again and again, because it's fun and makes you feel happy inside. Since the episodes are short, it's great to watch in the car or when you just need a little something to brighten up your morning, afternoon or night.
Big Block Singsong

Not Rated
Release date 10/28/14
Synopsis: "Every Big Block Singsong episode features a unique character that sings their very own song. From a pop song about noses to a techno jam about hair, from a hand-clapper about your favorite fruits to an anthem about big feet, each Big Block song offers up quirky lyrics, loveable wit and a catchy tune. Don't forget to sing along!"
SOCIAL MEDIA – You can connect with Big Block Singsong on Facebook.
Enter daily through the Rafflecopter form below: