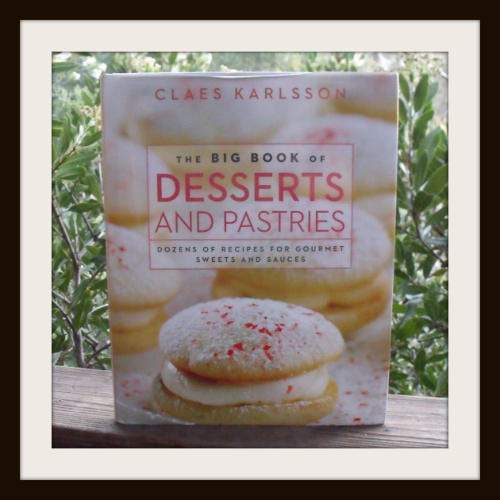 Desserts! Pastries! Oh my!
The photographs in the book are amazing. I could spend hours just looking at the photographs. Everything looks like it could be served at a fine restaurant to finish off an equally fabulous meal.
Once I stopped salivating over the images and looked at the recipes themselves, I realized that you don't need to be a professional chef to create these amazing desserts. Claes Karlsson uses basic ingredients, many of which are probably in your pantry already. The instructions are clear enough that novices can get good results. Gourmet desserts don't have to be difficult of expensive to prepare.
Here are a few that look especially good to me:
Milk Chocolate and Coconut Cake

Almond and Fig Tart
Mango Sorbet
Chocolate Truffle
Chocolate Mousse with Caramelized Almonds
The recipes in this book will help you create desserts that look and taste fantastic!
The Big Book of Desserts and Pastries

Dozens of Recipes for Gourmet Sweets and Sauces
by Claes Karlsson
isbn 978-1620870501
Pub. date 6/4/13
Description: "Cookbook author and professional pastry chef Claes Karlsson has gathered together delicious recipes for his very best cakes, pastries, cookies, and puddings. All of these treats are equally well-suited for a fancy party or rounding off a simple coffee break. Ranging from the divinely simple to the stunningly sophisticated, the sweets in The Big Book of Desserts and Pastries will become your go-to recipes for every occasion!"
CONNECT – You can like Skyhorse Publising on Facebook.
Enter daily through the Rafflecopter form below: