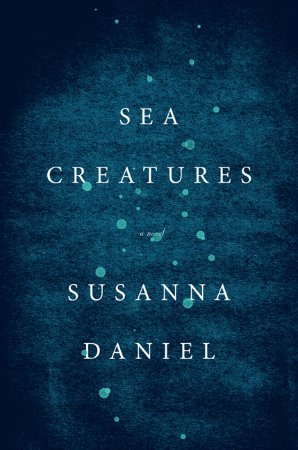 Susanna Daniel's writing drew me right in. She's very descriptive and gets right to the heart of things.
Her name didn't look familiar to me, but as I read I had a nagging feeling that I had read something similar. Sure enough, several years ago I read her previous novel, Stiltsville, which is set in Florida's Biscayne Bay. This book is different, but Susanna Daniel still knows how to write a novel that is realistic and heartfelt. I became attached to the characters, situation and setting.
Sea Creatures is a great choice for a vacation read. It quickly transports the reader to Florida and into the lives of this fictional family. It's an entertaining escape and is written in a way that will make you think and wonder how you would react if you were in their shoes.
Sea Creatures

by Susanna Daniel
isbn 9780062219602
Pub. date 7/30/13
Description: "When Georgia Quillian returns to her hometown of Miami, her husband, Graham, and their young son in tow, she is hoping for a fresh start. The family has fled Illinois trailing scandal and disappointment, the fallout from Graham's severe sleep disorder and Georgia's failed business. To make matters worse, their charming three-year-old son, Frankie, has for months refused to speak a word. Although Georgia is still grieving her mother's death from five years earlier, her father and stepmother offer warm welcome—and a slip for the dilapidated houseboat Georgia and Graham have chosen to call home. On a lark, Georgia takes a job as an errand runner for a reclusive artist who lives in the middle of the bay, and she soon finds that time spent with the intense hermit might help Frankie find the courage to speak, and might also help her reconcile the woman she was with the woman she has become."
CONNECT – You can follow HarperBooks on Twitter.
Enter daily through the Rafflecopter form below: