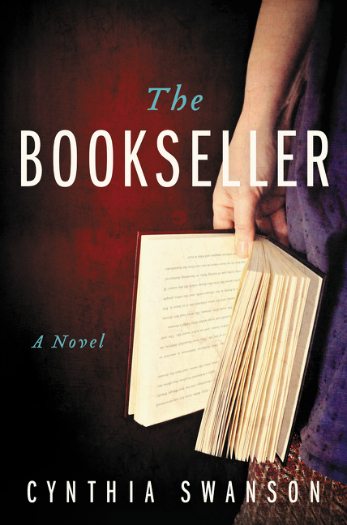 Cynthia Swanson has a wonderful imagination!
The Bookseller is about a single woman in the early 1960's. She runs a book shop and as an unmarried woman has not followed the conventional life path of the time. She's quite content, but begins to have vivid dreams of an alternate reality where she is a happy housewife and mother. Her dream life and waking life co-exist and the lines begin to blur. What is real? What is imagined? What does she want?
The author has written short stories before and this is her first published novel. She lives in Denver, which is the setting for the book.
The Bookseller is an enjoyable escape. This would make an excellent book for a book club. I am sure that the discussions would be fun.

The Bookseller

A Novel
by Cynthia Swanson
isbn 978-0062333001
Pub. date 3/3/15
Description: "Nothing is as permanent as it appears . . . Denver, 1962: Kitty Miller has come to terms with her unconventional single life. She loves the bookshop she runs with her best friend, Frieda, and enjoys complete control over her day-to-day existence. She can come and go as she pleases, answering to no one. There was a man once, a doctor named Kevin, but it didn't quite work out the way Kitty had hoped. Then the dreams begin. Denver, 1963: Katharyn Andersson is married to Lars, the love of her life. They have beautiful children, an elegant home, and good friends. It's everything Kitty Miller once believed she wanted—but it only exists when she sleeps."
Enter daily through the Rafflecopter giveaway form below: