Boxcar Children Recipe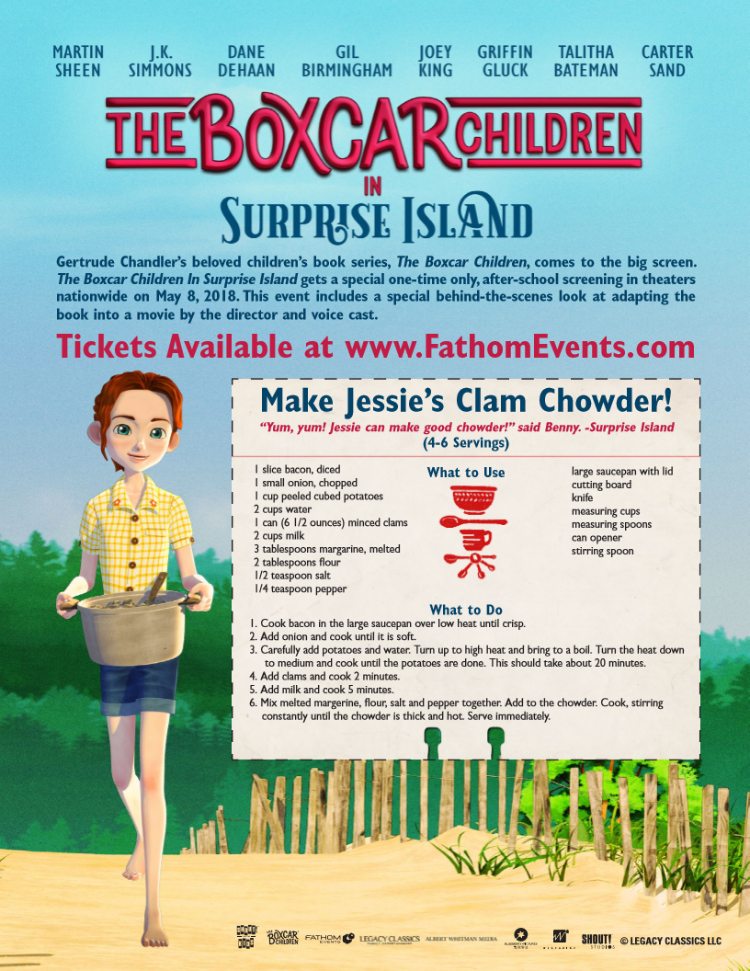 Click HERE to download the free Boxcar Children recipe to print or save to your computer.
The Boxcar Children book series has been beloved by children for generations. It's always fun to do bring books to life with at home activities and, also, movies and TV shows based on the books.
Now, families can see a brand new film adaptation of the classic series on the big screen. It's a one day event, so you'll have to act now to be a part of it.
The nationwide one day screening of the movie in theaters on May 8th, and tickets are available now.
Click HERE to find a participating theater near you and get your tickets!
The movie follows the adventures of the orphaned Boxcar Children as they spend an entire summer living on their Grandfather's small, nearly uninhabited island.
There they meet Joe, who is friendly and helpful, and inexplicably living on their island. Does their new friend have a secret?
Additionally, check HERE for more free printables.