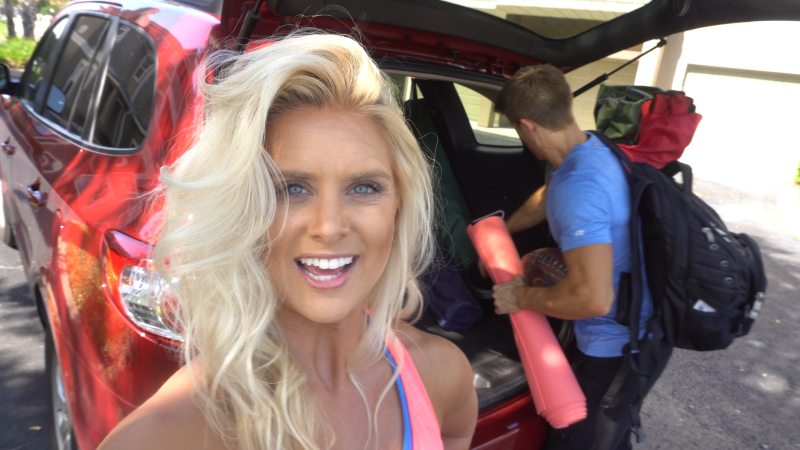 Do you like watching horror movies? Then, the Followers DVD is just what you need!
The movie has some similarities to other classic films in the genre, but has a distinctly modern feel. The beautiful couple who head out into the woods are documenting their adventure on social media. They look and act like people you can find on YouTube, SnapChat, Instagram and other social networks.
Naturally, things go awry and this camping trip in the wilderness does not turn out the way they planned.
The movie is unrated and not recommended for little ones. However, it can be a lot of fun for adults and teens who like horror movies. Some of it is predictable, but there are also plot twists that will keep you on the edge of your seat. I enjoyed it!
Followers
Cinedigm
Not Rated
Release date 5/1/18
Movie Synopsis
Brook and Caleb ,a social media celebrity couple, are celebrating their special anniversary on a camping trip deep in the woods of Sunny Florida.
Brooke and Caleb plan to record the entire trip for their fans, and Caleb even has a special surprise for her to make this weekend extra special. But they are not alone.
Helpless and cut off from all communication, Brook and Caleb are being followed by Nick and Jake, two aspiring filmmakers hell-bent on filming a documentary on how easy it is to track someone down through social media… and kill them.


DVD Giveaway
Want a chance to win more prizes? Then, check out my other giveaways to enter for a chance to win!