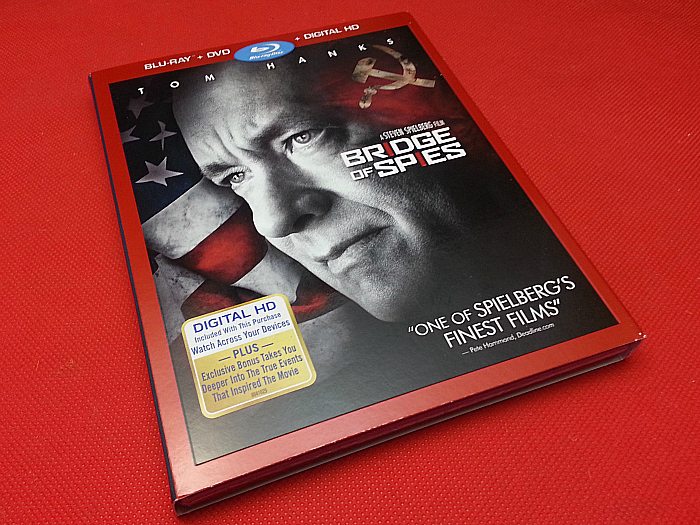 Have you seen Bridge of Spies? I didn't see it in a theater, but am happy that I've now been able to enjoy it at home.
I first became a fan of Tom Hanks as a comedy actor. Now, I find I appreciate his skills in intense dramas even more, especially when he and Steven Spielberg are collaborating.
Bridge of Spies is inspired by a true story from our not too distant past. Things have changed quite a bit since the end of the cold war, but it still has an impact on our lives here in the US and on our relationships with other countries.
It's rated PG-13 and has some violence. If your child is old enough to be interested in the subject matter, they'll probably be ok with it.
The movie is fascinating from a historical perspective and entertaining as a dramatic thriller.
Bridge of Spies

A Steven Spielberg Film
Walt Disney Studios
Rated PG-13
Release date 2/2/16
Synopsis: "A dramatic thriller set against the backdrop of a series of historic events, "Bridge of Spies" tells the story of James Donovan (Tom Hanks), a Brooklyn lawyer who finds himself thrust into the center of the Cold War when the CIA sends him on a near impossible mission to negotiate the release of a captured American U-2 pilot. High stakes and suspense power a story inspired by true events that capture the essence of a man who risked everything and vividly brings his personal journey to life."