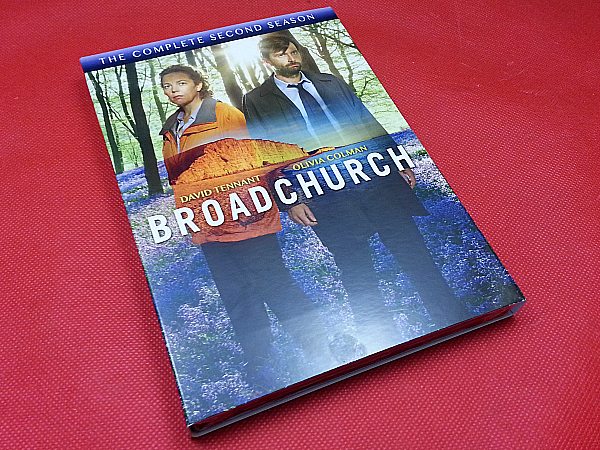 Have you seen Broadchurch?
This is the critically acclaimed UK series that inspired the US remake, Gracepoint. The US show only lasted one season. I thought it was ok, liked the basic idea of the story, but didn't shed any tears when it wasn't brought back for another season.
Broadchurch, on the other hand, is much more than 'just ok.' I love the drama and the twists and turns as the mystery is revealed. It was easy to get involved with the story and the characters as I anticipated and enjoyed episode after episode.
This is the kind of show that I especially enjoy owning the complete seasons on DVD. I like to binge watch them in order without waiting until the following week for a new episode to be aired.
Broadchurch is a great show for mystery and drama lovers.

Broadchurch

The Complete Second Season
3 Discs
Release date 5/5/15
Synopsis: "The hit mystery drama series, set in a Dorset coastal town, returns starring David Tennant as DI Alec Hardy and Olivia Colman as DS Ellie Miller. Also starring, Andrew Buchan, Jodie Whittaker, Charlotte Rampling, Marianne Jean-Baptiste and Eve Myles."
Enter daily through the Rafflecopter giveaway form below: