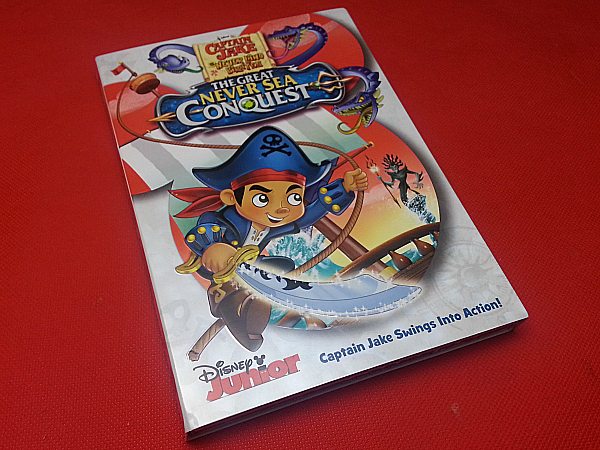 Do you have kids who are fans of the Disney Jr. show Jake and the Neverland Pirates? The animated episodes are full of fun, adventure, music, imagination and laughter. They also throw in some good life lessons.
This DVD includes all of the episodes that feature the newly promoted Captain Jake. It's also got bonus episodes of previous ones before Jake's big promotion for even more imaginative fun.
The Great Never Sea Conquest

Into the Heart of Coldness/The Remarkable Beardini!

Escape from Ghost Island/The Island of Doctor Undergear

Rise of the Pirate Pharaoh/The Golden Hook

The Mystery of the Mighty Colossus/The Doubloon Monsoon

Shark Attack!/Captain Hook's Colossal Collision
This is a show that parents can feel good about their kids watching. It's great fun and has positive values.
Captain Jake and the Neverland Pirates

The Great Never Sea Conquest
Walt Disney Studios
Release date 1/12/16
Synopsis: "Time to set sail with Captain Jake and explore the seas of Neverland! Disney presents the newly promoted Captain Jake as he unites Never Land's all-time greatest pirates! When evil mer-witch Ezmeralda tries to take over the Never Sea by awakening the Strake, a legendary three-headed sea serpent, Jake and his crew try to intervene but matters get even more complicated with the appearance of Lord Fathom and his sidekick Sinker."
Click HERE for free Jack and the Neverland Pirates printable activity pages.
Enter daily through the Rafflecopter giveaway form below: