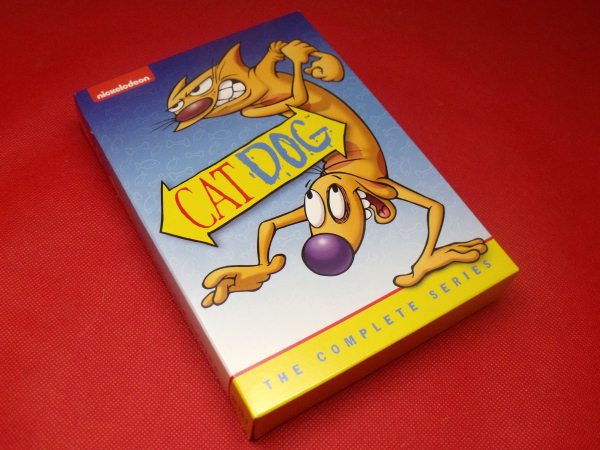 One fine day with a woof and a purr
A baby was born and it caused a little stir
No blue buzzard, no three-eyed frog
Just a feline canine little CatDog
CatDog
CatDog
alone in the world is a little CatDog
CatDog is classic, Nickelodeon style fun! It's one of those shows that looks absolutely ridiculous at a glance, but makes perfect sense once you get hooked on these wacky characters and their outrageous adventures. Underneath all the crazy, are some good lessons about getting along with siblings no matter how different you are.
The Complete Series is now available as a 12 disc box set. It includes all 68 episodes and has over 24 hours of programming to keep kids and adult fans entertained. Like many Nick shows, I can't help but smile as soon as I hear the theme song.
CatDog originally aired on Nickelodeon from 1998 to 2005. You'll recognize familiar voices from other Nick series (SpongeBob SquarePants, Rocko's Modern Life, The Fairly OddParents….). The humorous style is exactly what I expect from Nickelodeon.
I didn't remember specific episodes prior to receiving the box set, but now they are all coming back to me and the theme song is stuck in my head!
The CatDog DVD collection would be a great gift for a child or someone who was a child in the late 1990's.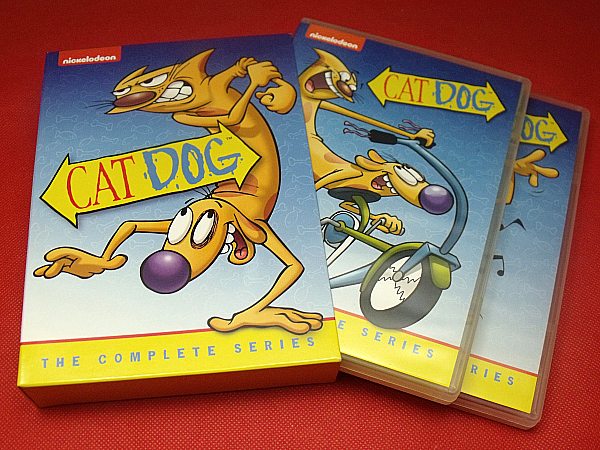 CatDog:
The Complete Series DVD Set
Exclusively at Walmart
Release date 10/14/14
Synopsis: "Brothers Cat and Dog couldn't be more different — Cat is clever and cultured, while Dog is a naïve but lovable goofball. But they definitely share one thing in common: a body! This crazy set of conjoined twins find themselves in all sorts of silly adventures, but through them all, the two misfits stick together…whether they like it or not!"
Enter daily through the Rafflecopter form below: